About James Sanders
James Sanders, FAIA, is an internationally recognized architect, author, and filmmaker, whose work has garnered him a Guggenheim Fellowship and Emmy Award, among other honors. For four decades, his career has interwoven several trajectories, developing projects that deepen our understanding of the urban landscape, that bring ideas and stories about architecture and the city to the public through books, exhibitions, films, theater projects, and digital media, and that actively improve the urban environment through architecture, design, and programming. While many of his projects have been commissioned by clients, he has also pursued a distinctly "entrepreneurial" path—conceiving and developing his own initiatives, then locating partners to bring them to reality.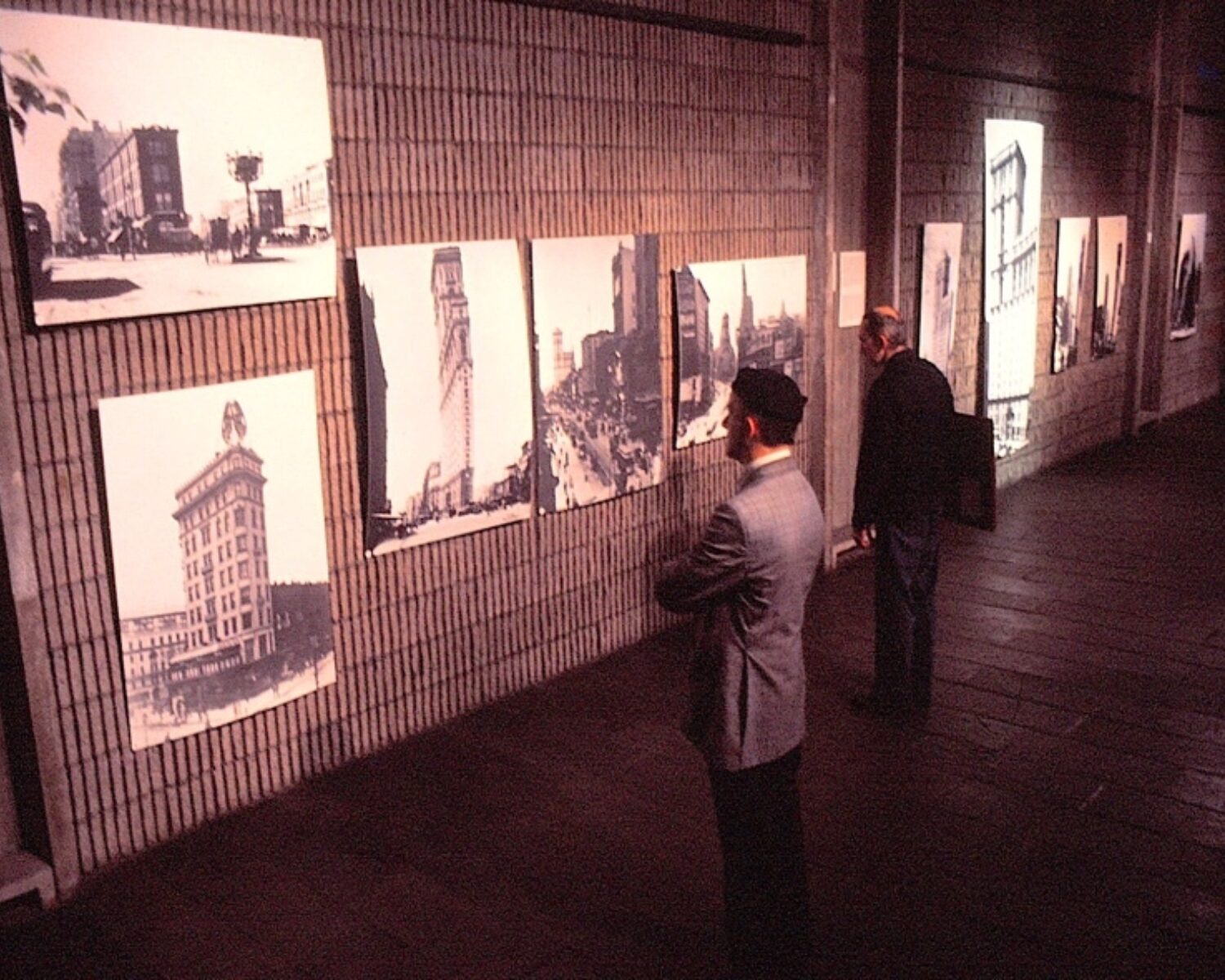 Early Projects

Mr. Sanders received a B.A. from Columbia College, where he was awarded the Chanler Historical Prize. In 1975, while an undergraduate, he produced and co-wrote an exhibition at the Graduate Center of CUNY, sponsored by the Landmarks Preservation Commission, called Three Buildings, about the architecture and urbanism of 42nd Street. In the New York Times, Three Buildings was hailed as "a model of what such an exhibition should be" by the critic Ada Louise Huxtable, who added, "I don't know when I've seen a better architecture show in a more appropriate setting."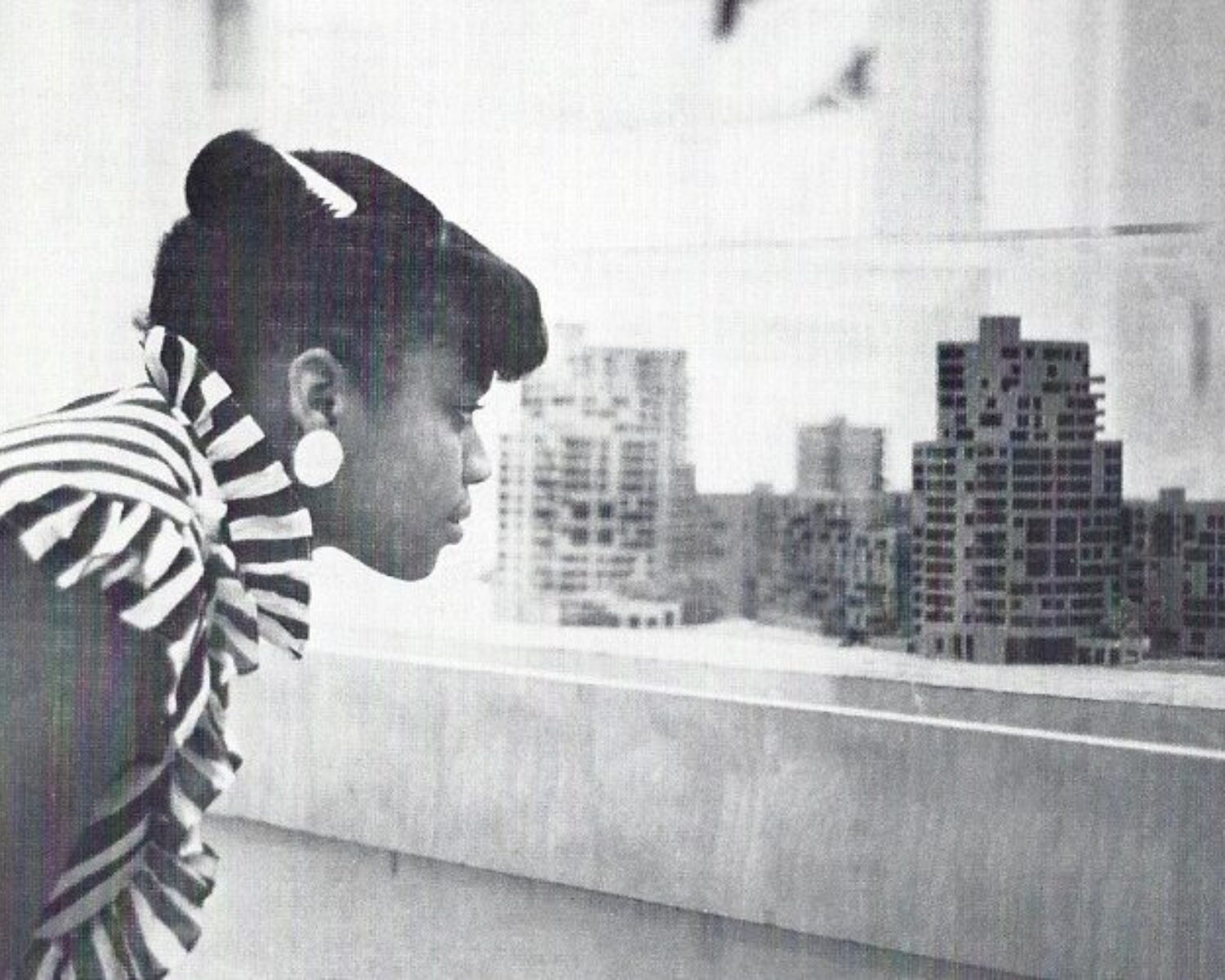 In 1983, after attending the MIT School of Architecture and Planning and receiving his Master of Architecture degree from Columbia's Graduate School of Architecture, Planning and Preservation, Mr. Sanders co-produced a large-scale two-part exhibition called At Home in the City, on about New York's residential tradition, including its long and proud history of reform and subsidized housing. The exhibition was praised by New York Times critic Paul Goldberger as "a welcome event, not only for its underlying stance…but also for the sheer amount of information it contains."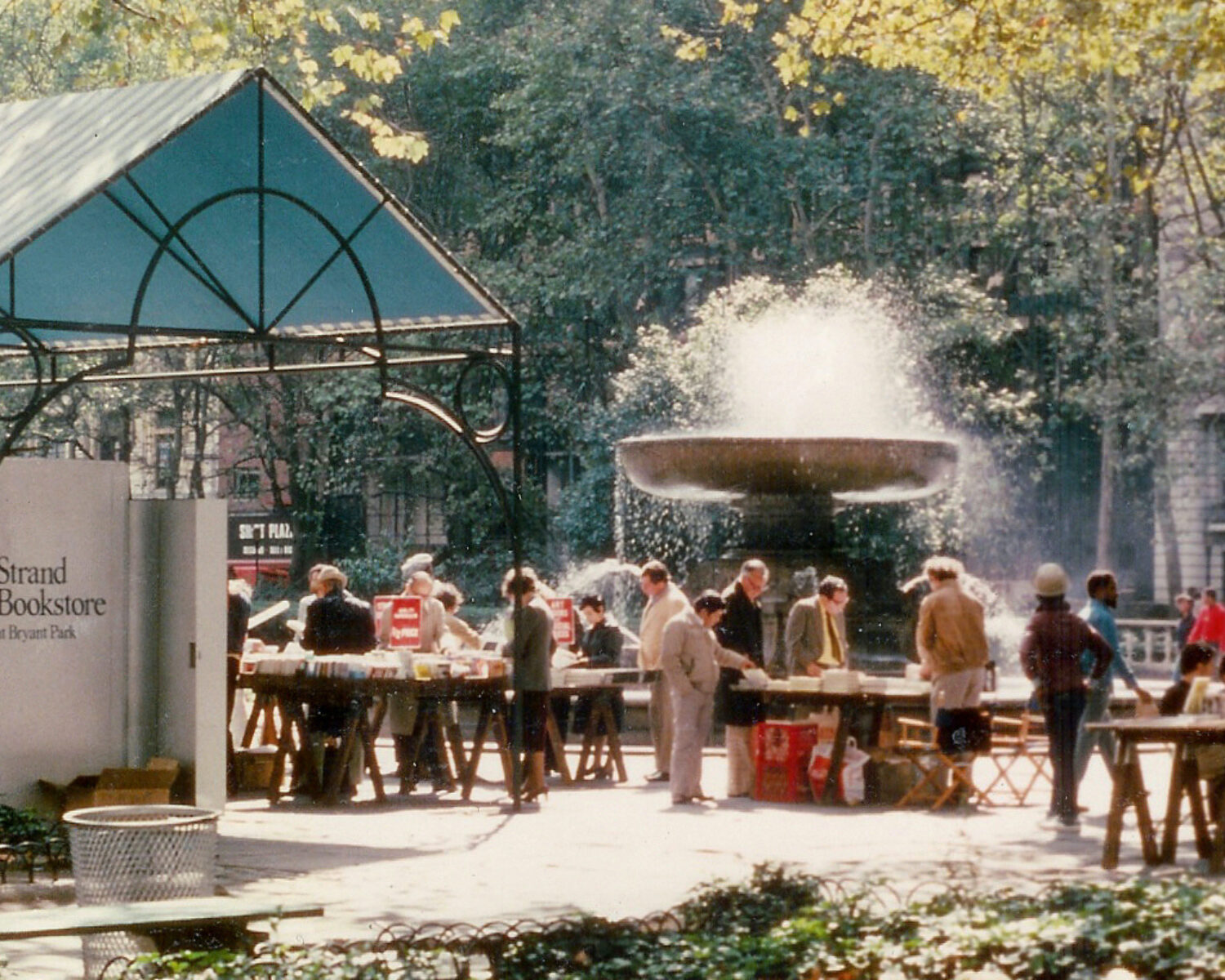 About the same time, Mr. Sanders began exploring ways to improve the city through coordinated interventions. In 1980, for the open-space advocacy group The Parks Council (now called New Yorkers For Parks), he and a colleague, Roy Strickland, directed and designed an activation project to rescue Bryant Park, the landmark Manhattan open space then overrun by low-level drug dealers. To displace those illegitimate activities, they designed and built a series of open-air improvements and amenities: a bookmarket operated by Strand and Barnes & Noble, a flower market, and two cafes, along with new landscaping and cultural programs. Upon opening, the project instantly brought the public back to the park and caused crime to virtually disappear. "The war that was waged for Bryant Park was fought with flowers, books and music," an editorial in the New York Times declared. "It's hard to know which to cheer more: the result, or the choice of weapons." The project's success kicked off additional efforts to restore the park, in what MIT's Susan Silverberg has called "one of the most dramatic examples of successful placemaking in the last half century."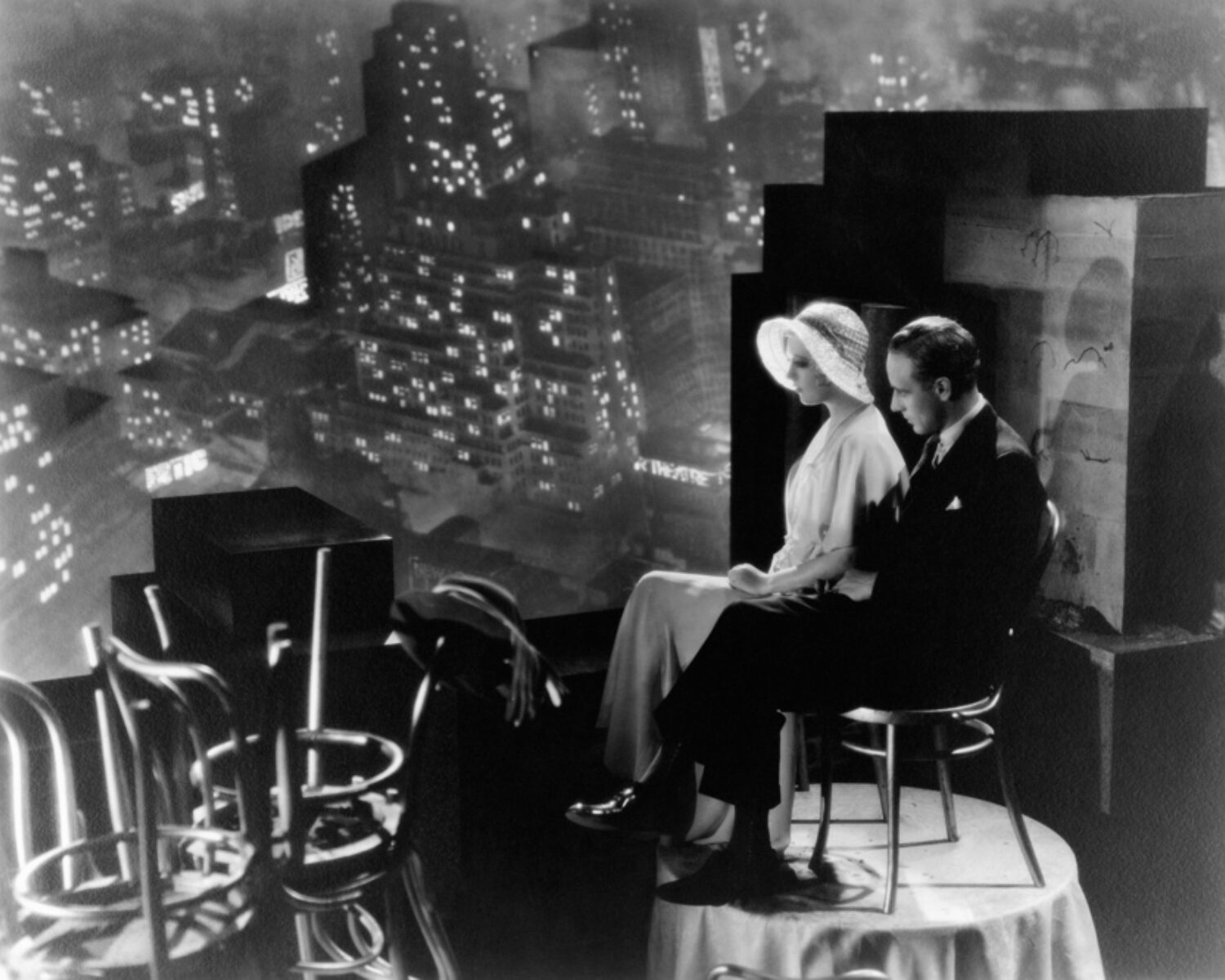 City and Film
In the 1990s, Mr. Sanders prepared his landmark book on the relationship of the city and film: Celluloid Skyline:, published in 2001 by Alfred A. Knopf and in 2002 by Bloomsbury in the UK. Built on a decade-long research effort that took him to film studios and archives around the world, the book explored what he called the "mythic city" of filmic New York, interpreting the insights of filmmakers for architects and planners as well as the public. The book received praise around the world, including the Boston Globe, Chicago Tribune, New Yorker, Times of London, Sunday Telegraph (UK), Guardian (UK) and Los Angeles Times, where Richard Schickel wrote: "Brilliantly acute...wonderfully informed and informative, Celluloid Skyline...is virtually without precedent...given its depth of research, the richly detailed elegance of its critical argument and, most important, its ability to expand and redirect the way we think....As [Sanders] observes, New York remains the single greatest locus…of American dreaming. Sanders is the Freud of that dream, its hugely informed and gracefully civilized interpreter." Another gratifying tribute came from Jane Jacobs, who wrote: "What a marvelous—miraculous—book!"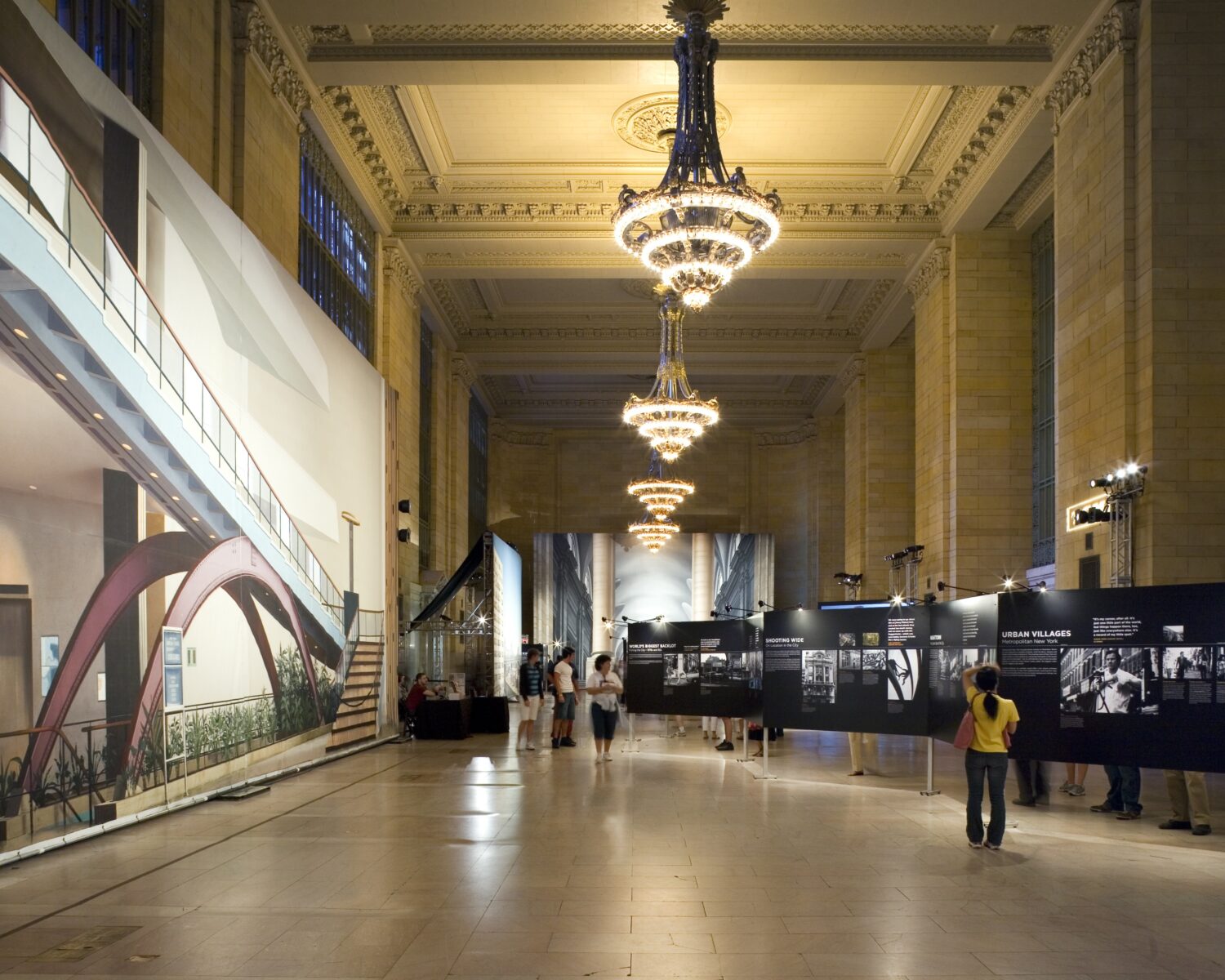 Celluloid Skyline received a Theatre Library Association award in 2002, and in 2007 became the basis for a multimedia exhibition, sponsored by TCM, occupying Grand Central Terminal's Vanderbilt Hall, and featuring—along with display panels and rear-projection screens—four colossal "scenic backing" paintings produced by MGM in the studio era to recreate New York on soundstages, including the U.N. lobby from Hitchcock's North by Northwest (1959) and the original Pennsylvania Station from The Clock (1945), directed by Vincente Minnelli. The exhibition was viewed by over 100,000 visitors and received international media coverage.
Mr. Sanders continued to explore the relationship of the city and film in his illustrated book Scenes from the City, published by Rizzoli in 2006 and produced with the NYC Mayor's Office of Media and Entertainment, featuring contributions by Martin Scorsese and Nora Ephron. (A revised and expanded edition was issued in 2014). Over the years, Mr. Sanders' writings about cities and architecture have appeared in essays and articles in The New Yorker, New York Times, Los Angeles Times, Reuters, Vanity Fair, Architectural Record, and the Harvard Architecture Review, among other publications.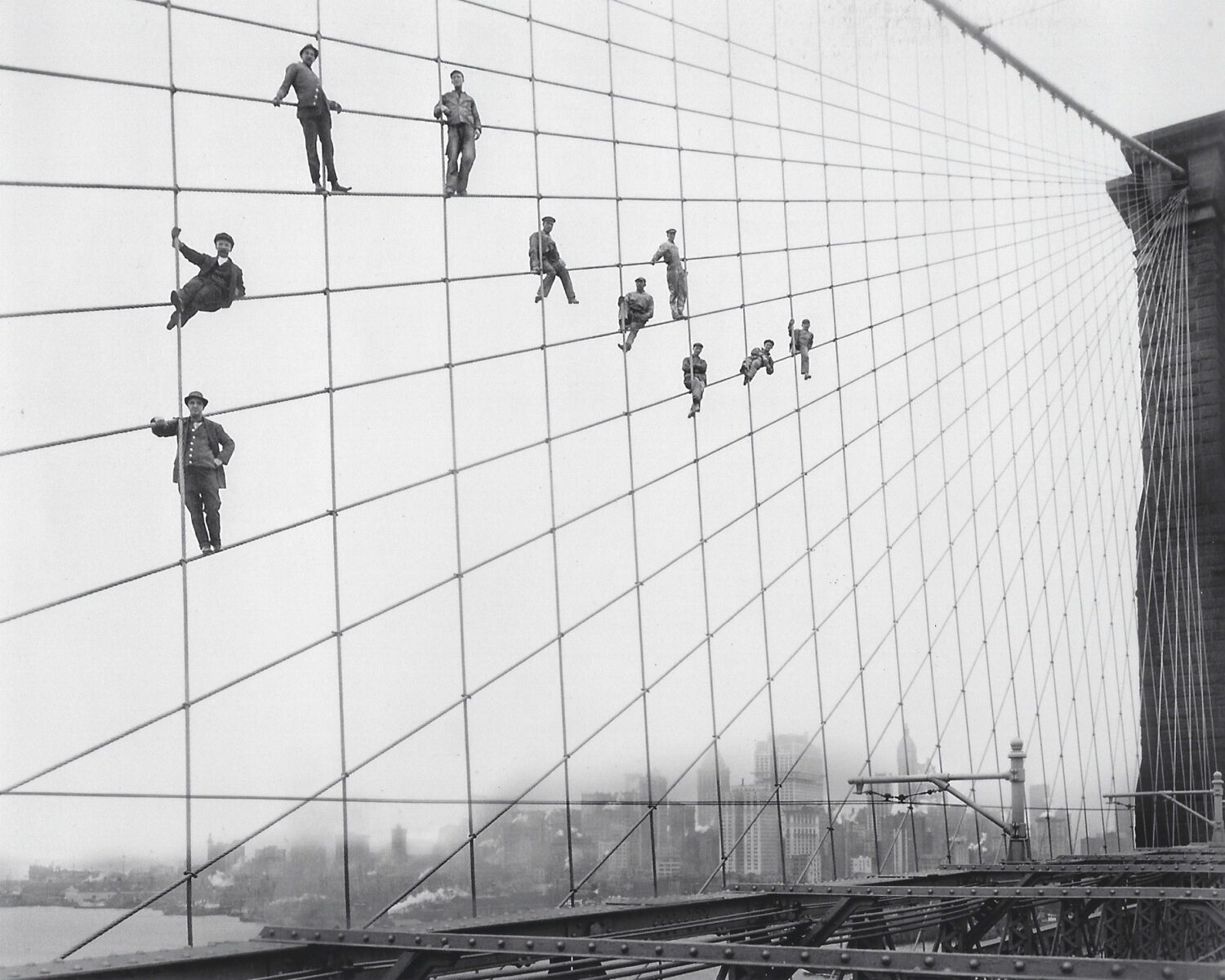 New York Film Project
In 1992, Mr. Sanders began to explore the urban environment through film himself when he and Ric Burns conceived a comprehensive national PBS series on the history of New York City, which they co-wrote and produced over a eleven-year period. The first five episodes of New York: A Documentary Film were broadcast nationally in 1999 to an audience of 19.4 million households, making it the third most-watched PBS documentary series of its kind in history. Two additional episodes, bringing the story to the end of the 20th century, aired just after September 11th—whose events prompted an eighth episode, on the rise and fall of the World Trade Center, which aired in 2003. Since its initial broadcast, the series, which received a Columbia-duPont and Emmy Awards, has become one of the most beloved documentaries to appear on public television, called "A masterpiece... necessarily sprawling yet extraordinarily disciplined," by the Daily News, and, by Variety, "Nothing short of gripping...a monumental documentary series that raises the bar for this kind of work and in the process elevates our knowledge and understanding of a metropolis that is still evolving." The series' Knopf companion volume, New York: An Illustrated History, praised as a "superb history of the world's first city" by the historian Arthur Schlesinger, Jr., has sold 115,000 copies and remains a bestseller to this day. Mr. Sanders and Mr. Burns are now producing a ninth and tenth episode, The Future of Cities, Parts 1 & 2, for late 2021, and each received an Emmy Award for Outstanding Non-Fiction Writing in 2007 for their PBS two-part series, Andy Warhol: A Documentary Film.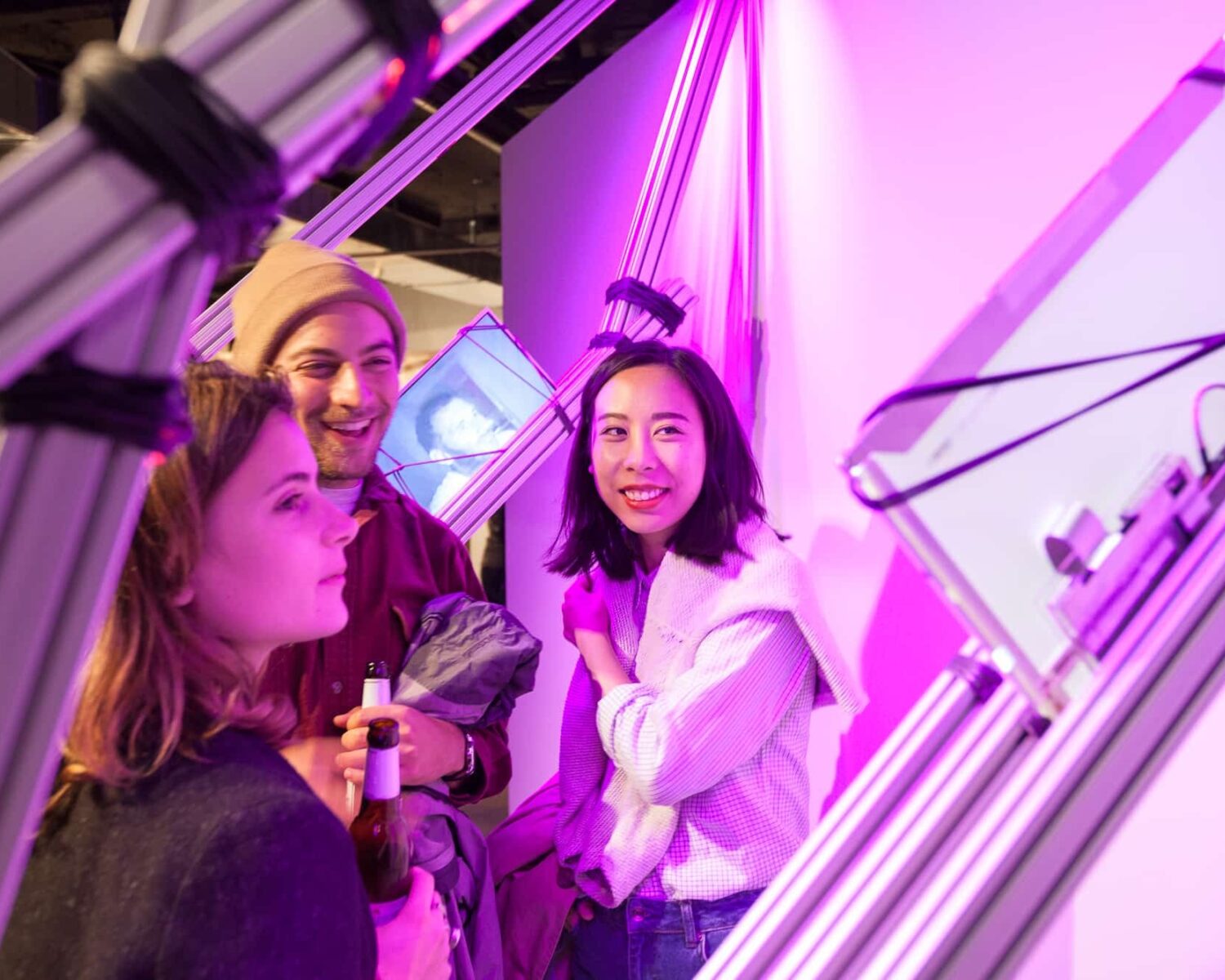 James Sanders Studio
Since 1985, Mr. Sanders' New York-based design and research firm, James Sanders Studio, has produced a range of architecture, exhibition, media and urban design projects for cultural, corporate, and private clients. Many of these extend at a larger scale his early interest in interpreting the urban landscape and improving the city's existing environment, including the Seaport Culture District, for The Howard Hughes Corporation, which brought together eight New York cultural partners to create a coordinated series of indoor and outdoor activations in the wake of Superstorm Sandy; NYU Open House, a civic and cultural hub in Greenwich Village sponsored by New York University; and Timescapes, a multiscreen orientation experience for the Museum of the City of New York, produced with Local Projects. His studio has also developed urban design and development strategies for major projects by André Balazs Properties, Ian Schrager Company, General Growth Properties, The Related Companies, and the Port Authority of New York & New Jersey, and his longtime research into the urban fabric has helped to inform a series of residential design projects for clients including the Columbia professor Edward W. Said, New Yorker editor Bill Buford, and the actress and writer Molly Ringwald.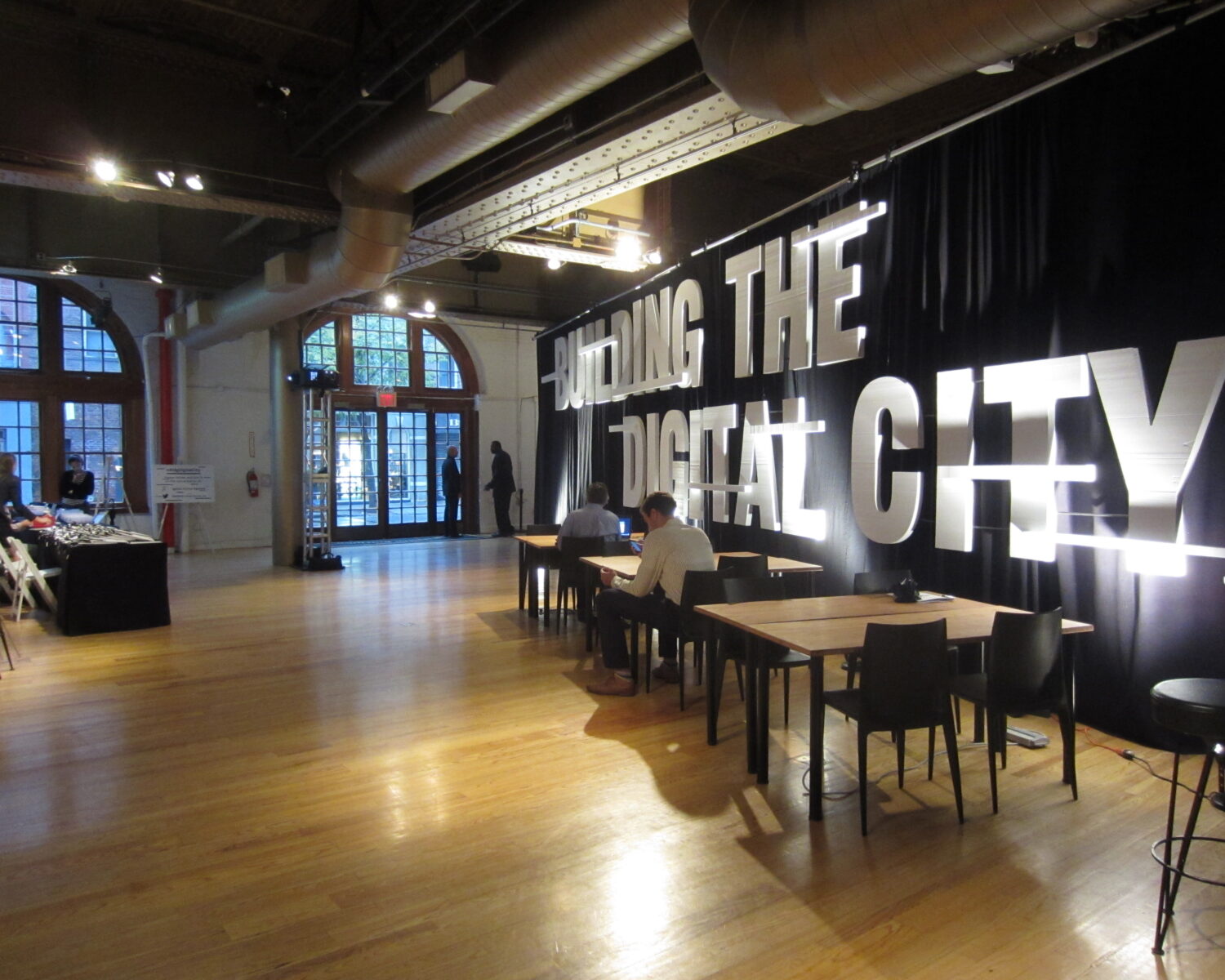 Urban Research Projects

In 2016, Mr. Sanders was appointed Global Design Council Chairman for the architecture firm Woods Bagot, for whom he directed a 2018 research study of Los Angeles, MORE LA: From Parking to Places in Southern California, now being prepared as a digital publication. In 2013, Mr. Sanders was appointed an Adjunct Research Fellow at the Columbia University Graduate School of Architecture, Planning and Preservation to direct a research and conference initiative called Building the Digital City: Tech and the Transformation of New York.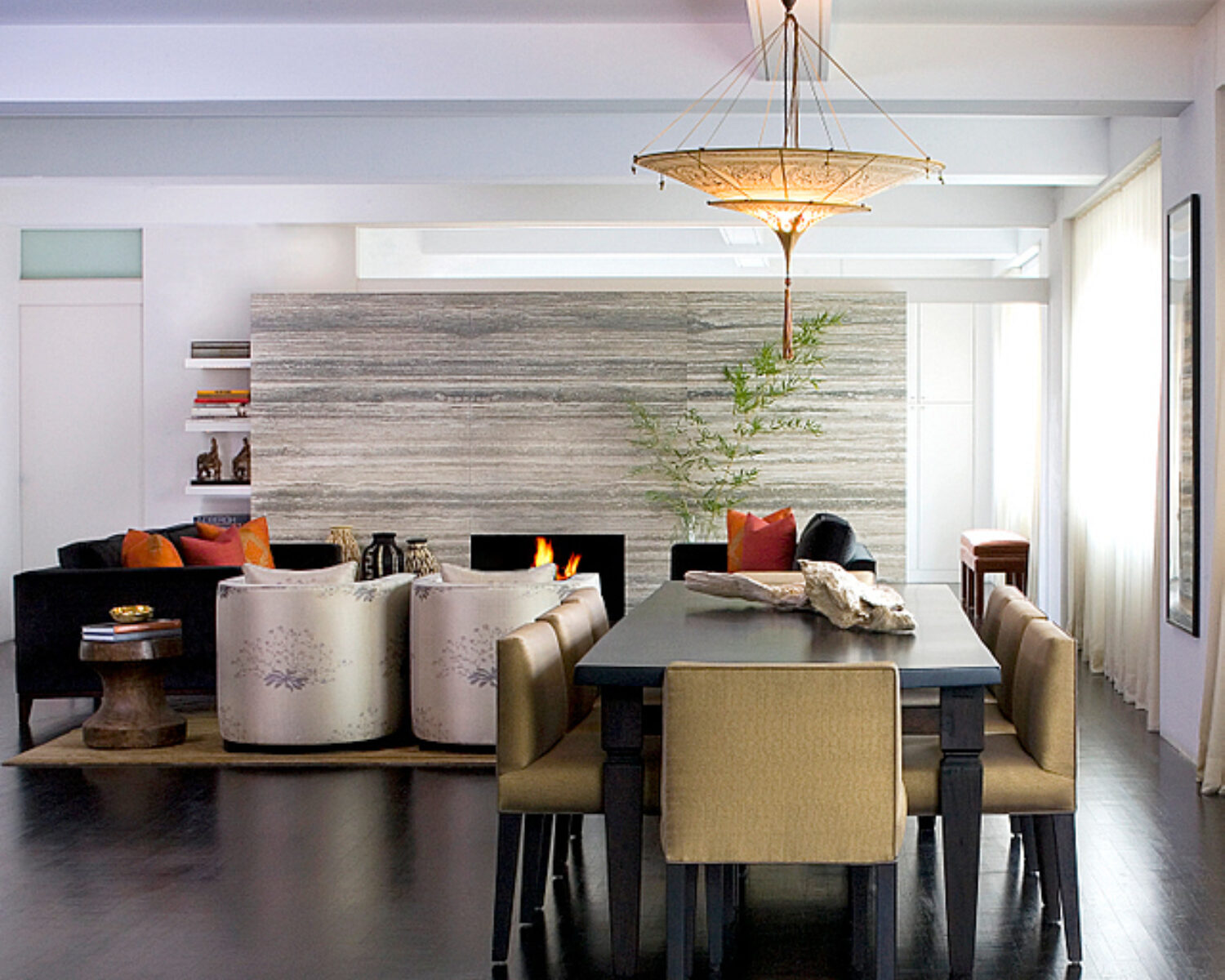 Awards and Recognition

Over the years, Mr. Sanders' projects have won wide recognition, awards and and honors in the United States and abroad. In addition to receiving a John Simon Guggenheim Memorial Fellowship in Architecture in 2006 and an Emmy Award for writing in 2007, Mr. Sanders has received a Design Fellowship from the Graham Foundation for Advanced Studies in the Fine Arts, a Design Fellowship from the National Endowment for the Arts, and grants and fellowships from the Ford Foundation, New York State Council on the Arts, Municipal Art Society, Architectural League, among other foundations, agencies, and organizations. In 2021 he was elevated to the College of Fellows of the American Institute of Architects, the AIA's highest membership honor.
Mr. Sanders has given talks and presentations on architecture and urbanism at Columbia, Yale, MIT, NYU, Cooper Union, Stanford, USC, SCI-Arc, the Museum of Modern Art, the National Building Museum, the Storefront for Art & Architecture, Tribeca Film Festival, New York Film Festival, and the Academy of Motion Picture Arts & Sciences. His work on the city and film has been drawn special interest in Europe, where he has been invited to lecture at the Forum des Images in Paris, the University of Liverpool, Queen Mary College, London, the Architecture Film Festival Rotterdam, and elsewhere.

Mr. Sanders has been profiled in The New York Times, Washington Post, Los Angeles Times, and The Guardian and interviewed for Charlie Rose, NPR, Monocle, and ARTE TV (Europe). His design projects have been featured in Architectural Record, New York Times, The New Yorker, The Architect's Newspaper, Interiors, Metropolis, Oculus, and Architectural Digest. Mr. Sanders is a member of the American Institute of Architects, sits on the Board of Directors of the Skyscraper Museum, and is a Fellow of the Urban Design Forum.