Celluloid Skyline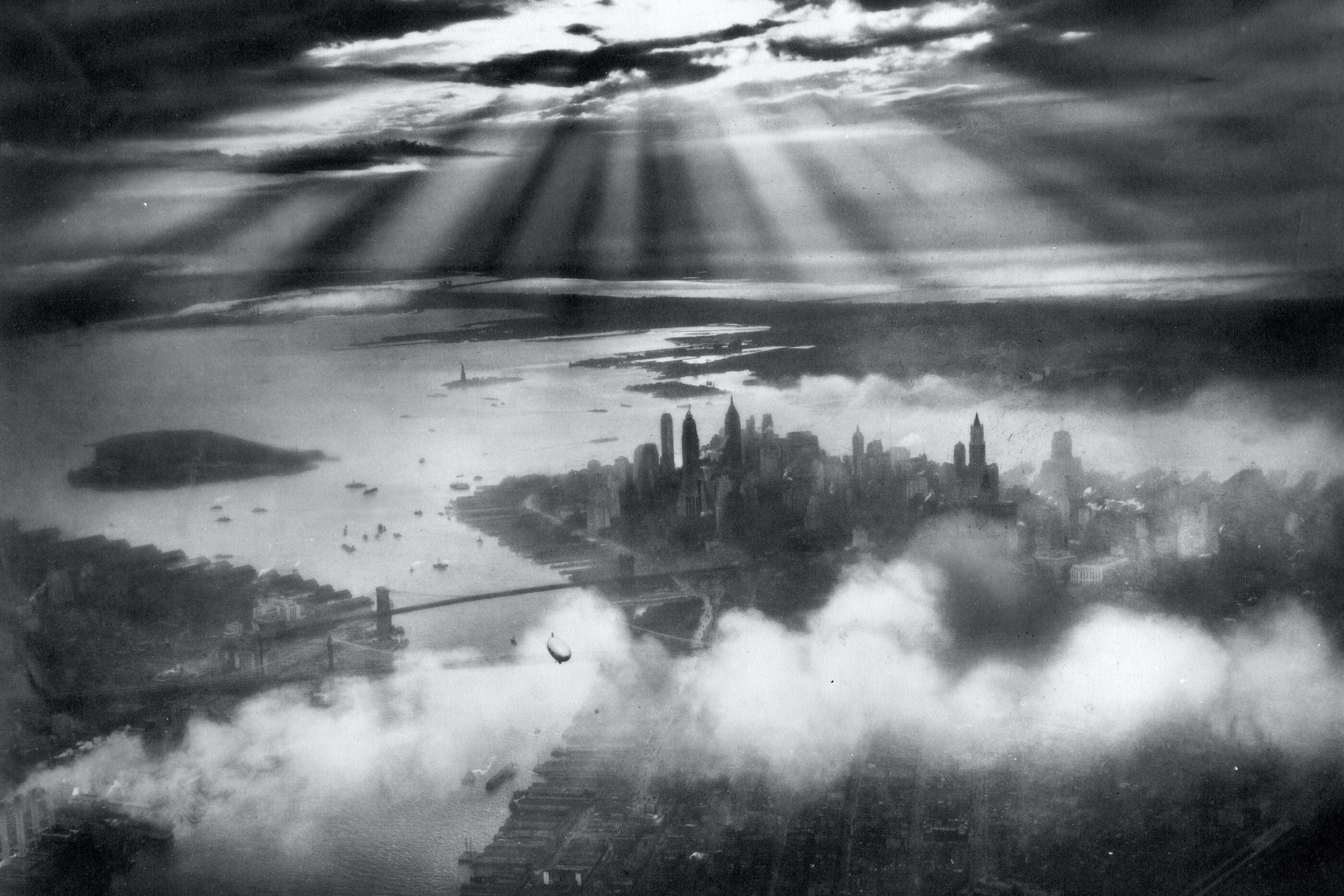 The landmark study of a mythic city of the imagination—movie New York—hailed by Jane Jacobs as a "marvelous—miraculous—book."
The product of a twelve-year-long research and writing effort, Celluloid Skyline: New York the Movies was published by Alfred A. Knopf in the US in 2001 and Bloomsbury Press in the UK a year later. Since its publication, Celluloid Skyline has been recognized around the world as a landmark study of the relationship of the city and film—"a powerful, almost three-dimensional way of looking at moviemaking as somehow parallel to the art of city making," in the words of the critic Phillip Lopate. The book has given rise to an award-winning website and a major exhibition at Grand Central Terminal.

Brilliantly acute...wonderfully informed and informative, Celluloid Skyline...is virtually without precedent...given its depth of research, the richly detailed elegance of its critical argument and, most important, its ability to expand and redirect the way we think....As [Sanders] observes, New York remains the single greatest locus…of American dreaming. Sanders is the Freud of that dream, its hugely informed and gracefully civilized interpreter.
Richard Schickel, Los Angeles Times
What a marvelous—miraculous—book!
Jane Jacobs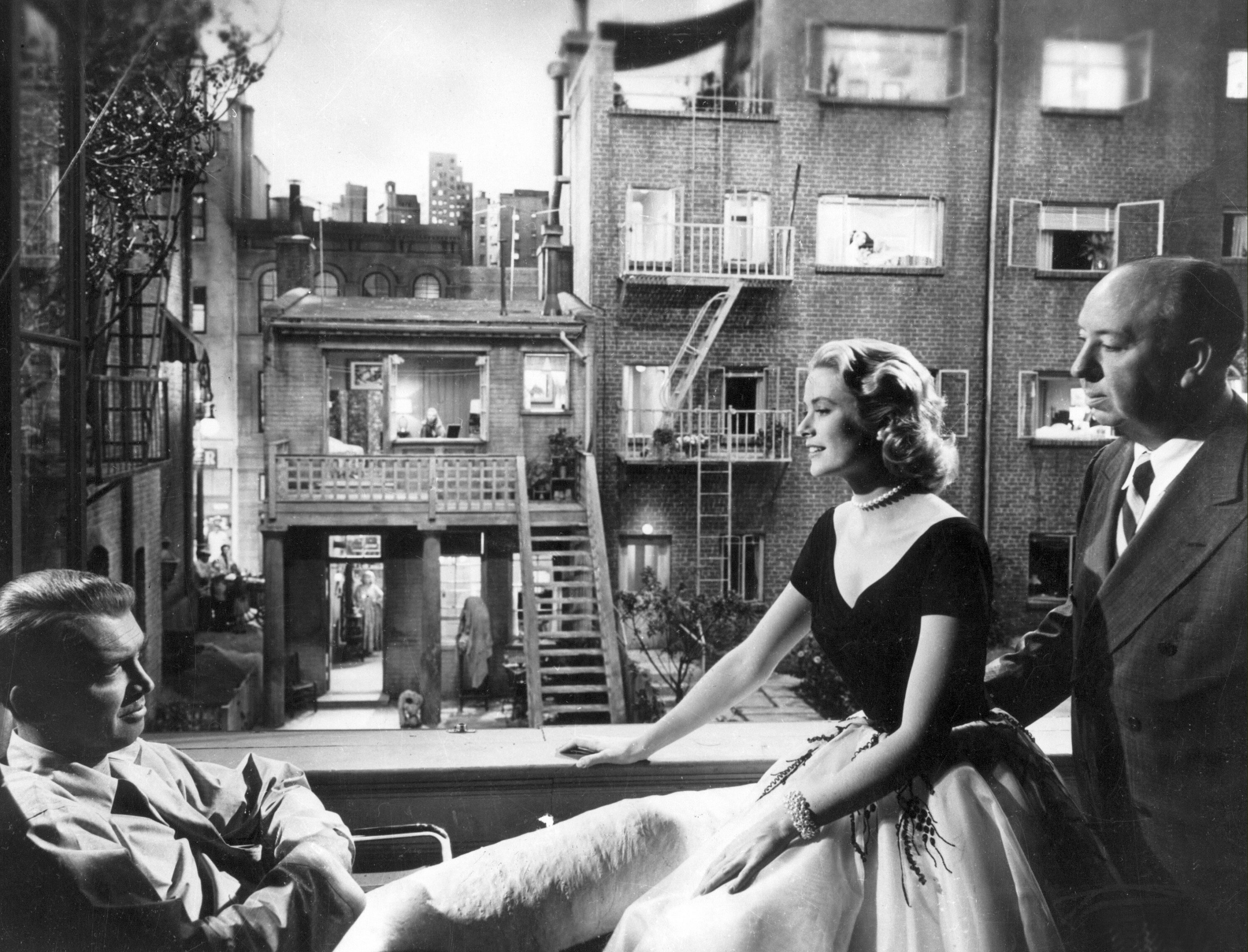 Celluloid Skyline tells a story of two cities, both called "New York." One is a real city, an urban agglomeration of millions. The other is a mythic city, so rich in memory and association and sense of place that to people everywhere it has come to seem real: the New York of 42nd Street, Rear Window, King Kong, Dead End, The Naked City, Ghostbusters, Annie Hall, Taxi Driver, Do the Right Thing—a magical city of the imagination that is as complex, dynamic and familiar as its namesake of stone and steel. The book's 330 images include many rare and unusual production stills, such as this view of Jimmy Stewart, Grace Kelly, and director Alfred Hitchcock on Paramount's Greenwich Village courtyard set for Rear Window (1954).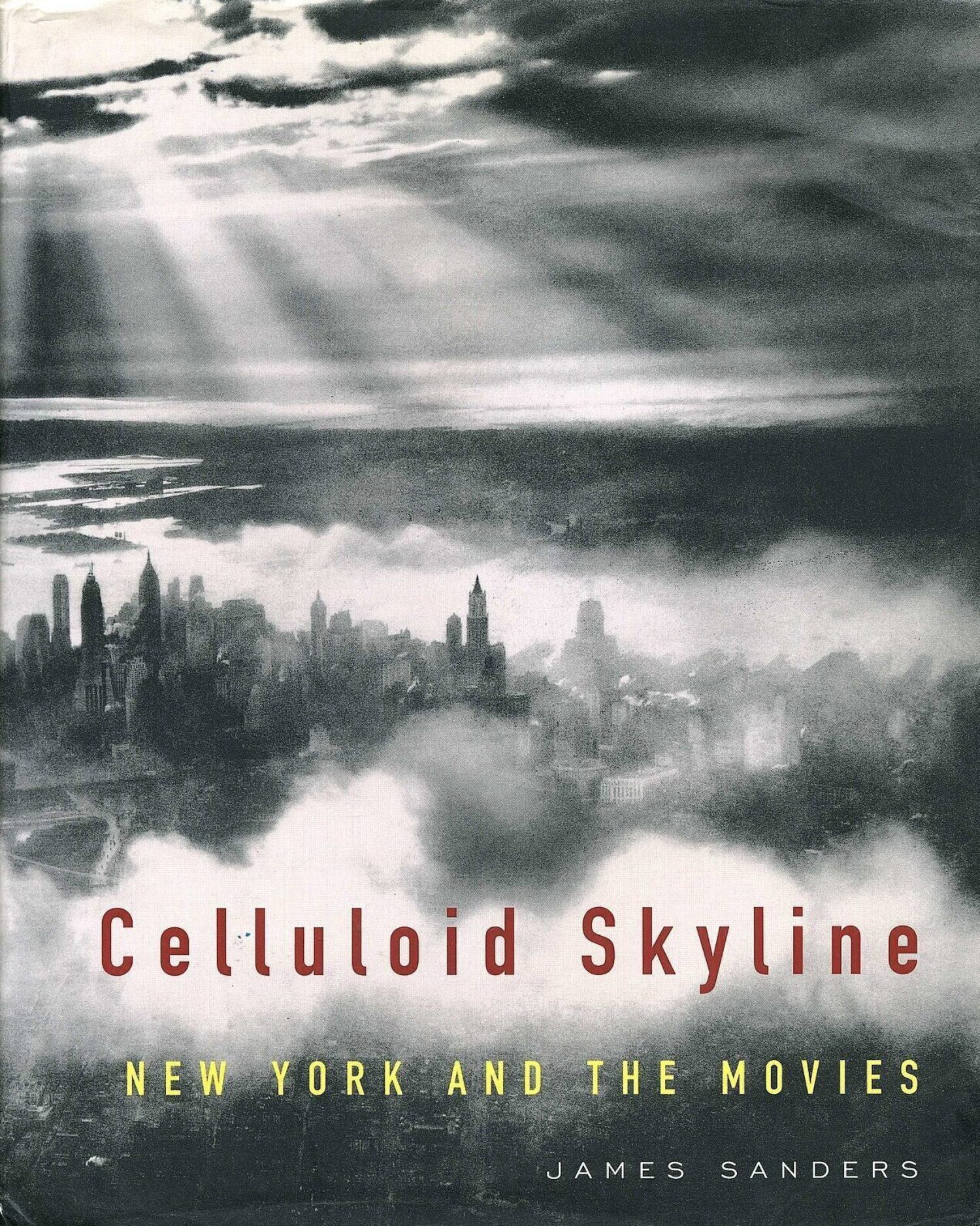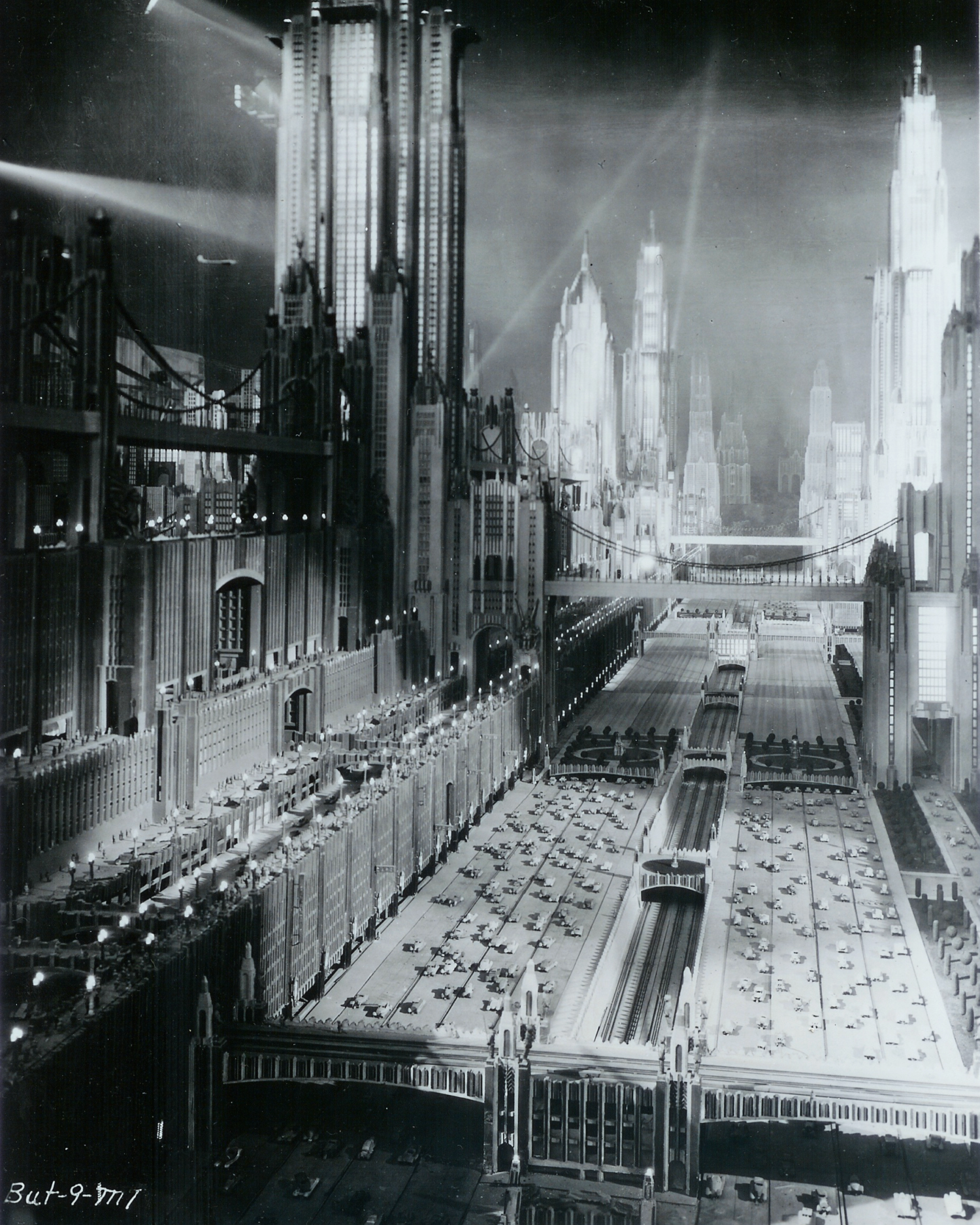 Despite its subtitle, Celluloid Skyline is not, in a sense, a book about movies. Instead it uses movies as a kind of instrument, or platform, from which to apprehend the shape and meaning of the modern city. In its pages, scenes and moments from hundreds of studio and location-shot films are assembled into an invented urban construct that can be explored as one would any city: by wandering through it, coming to know the character and mood and rhythm of its various spaces. That exploration, in turn, refracts back on the actual New York to deepen our appreciation and understanding of the existing city, and so help better envision its future. Created for Fox's Just Imagine (1930), a remarkable vision of New York in 1980 (above, right) features interconnected skyscrapers, multi-level roadways, elevated bridges, and flying cars.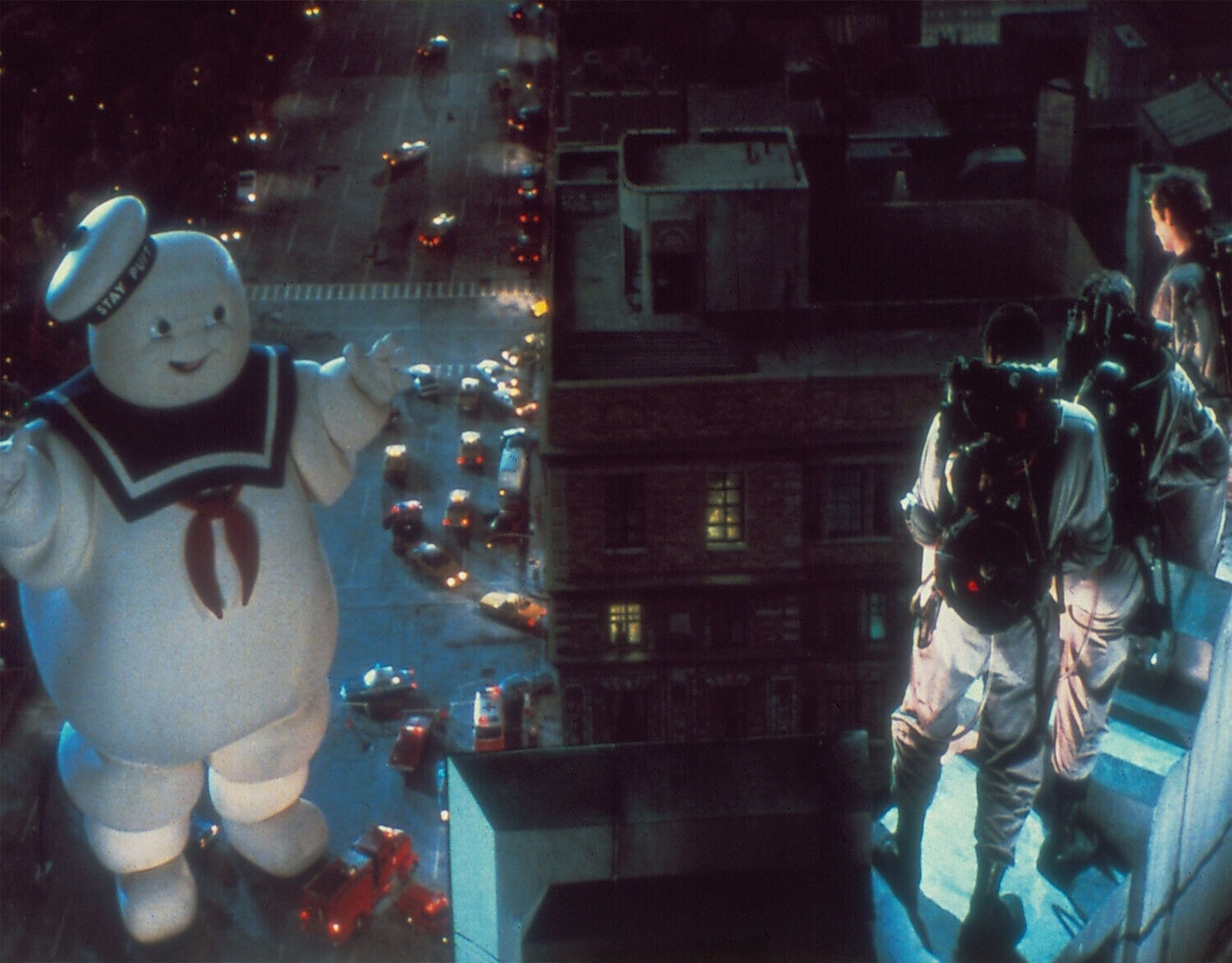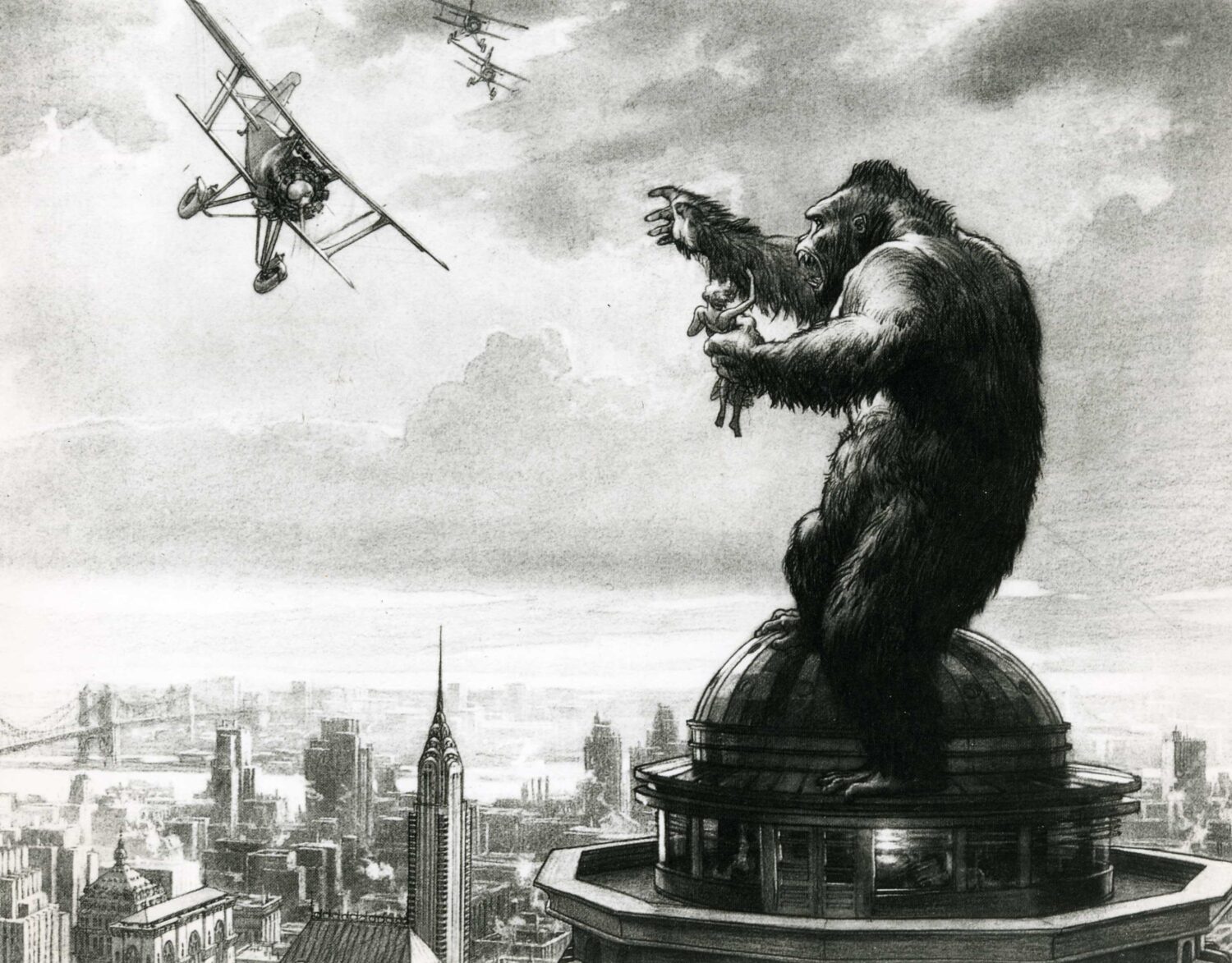 Though the pages of Celluloid Skyline span more than a century—from the decades before World War I, when film pioneers shot in the actual city, through the rise of an invented New York in the Hollywood studio era of the 1930s and '40s, to the postwar period, when the film industry returned to the streets—the book is thus not chronological but urbanistic in structure, taking readers on an extended "tour" of the streets, skyscrapers, rooftops, hotels, waterfronts, and apartment, tenement, rowhouse, and loft interiors of fictive city of "movie New York." The opening chapter of that tour carries readers around the fantasy landscape of the dream city's skyscrapers, in which fictive figures of unearthly scale and power bring to life the unique possibilities of modern skyline, from the Stay-Puft Man scaling Central Park West in 1984's Ghostbusters (top, left)) to the legendary ape mounting the top of the Empire State Building in 1933's King Kong, seen here in an RKO art department sketch (top, right).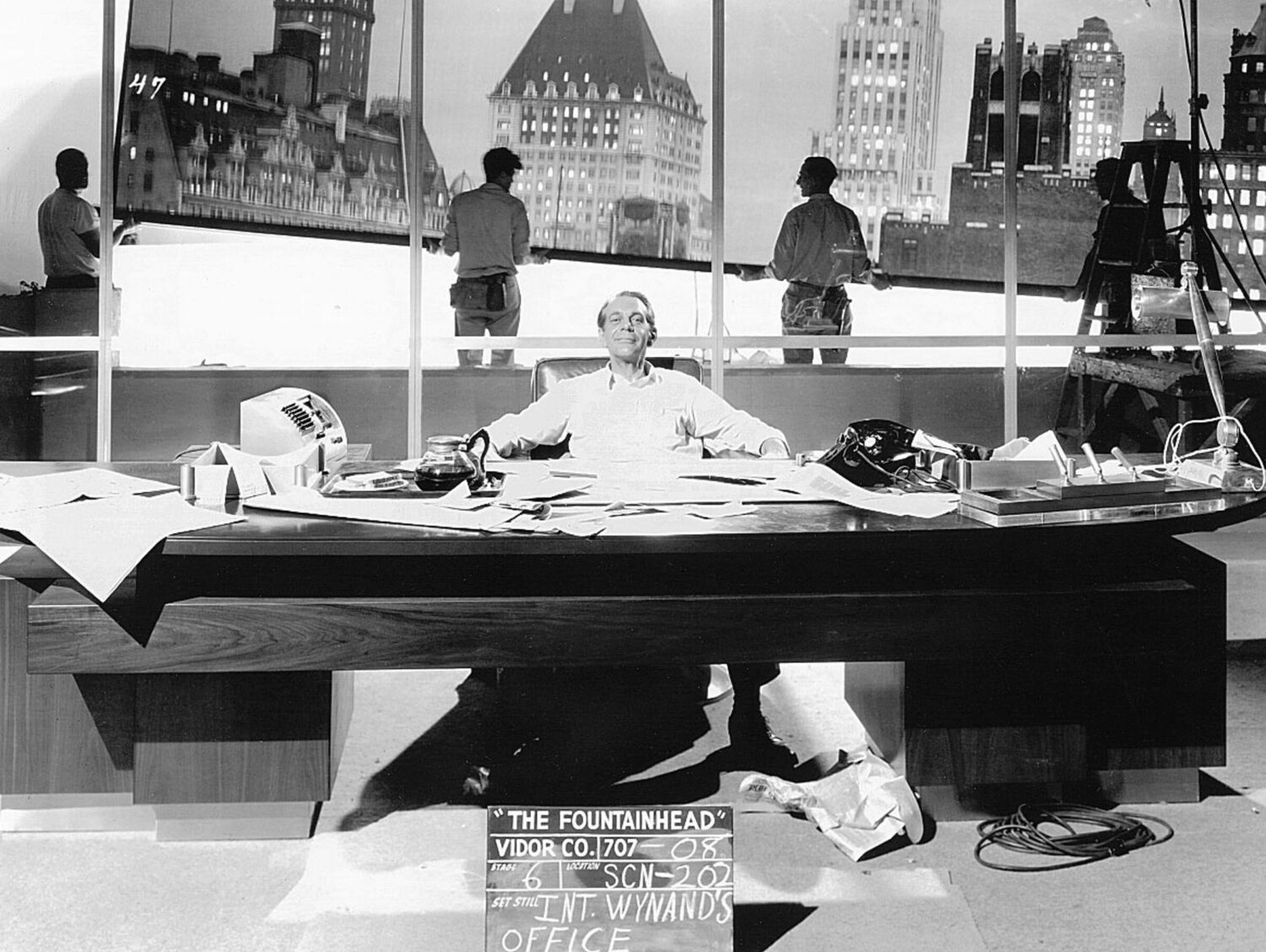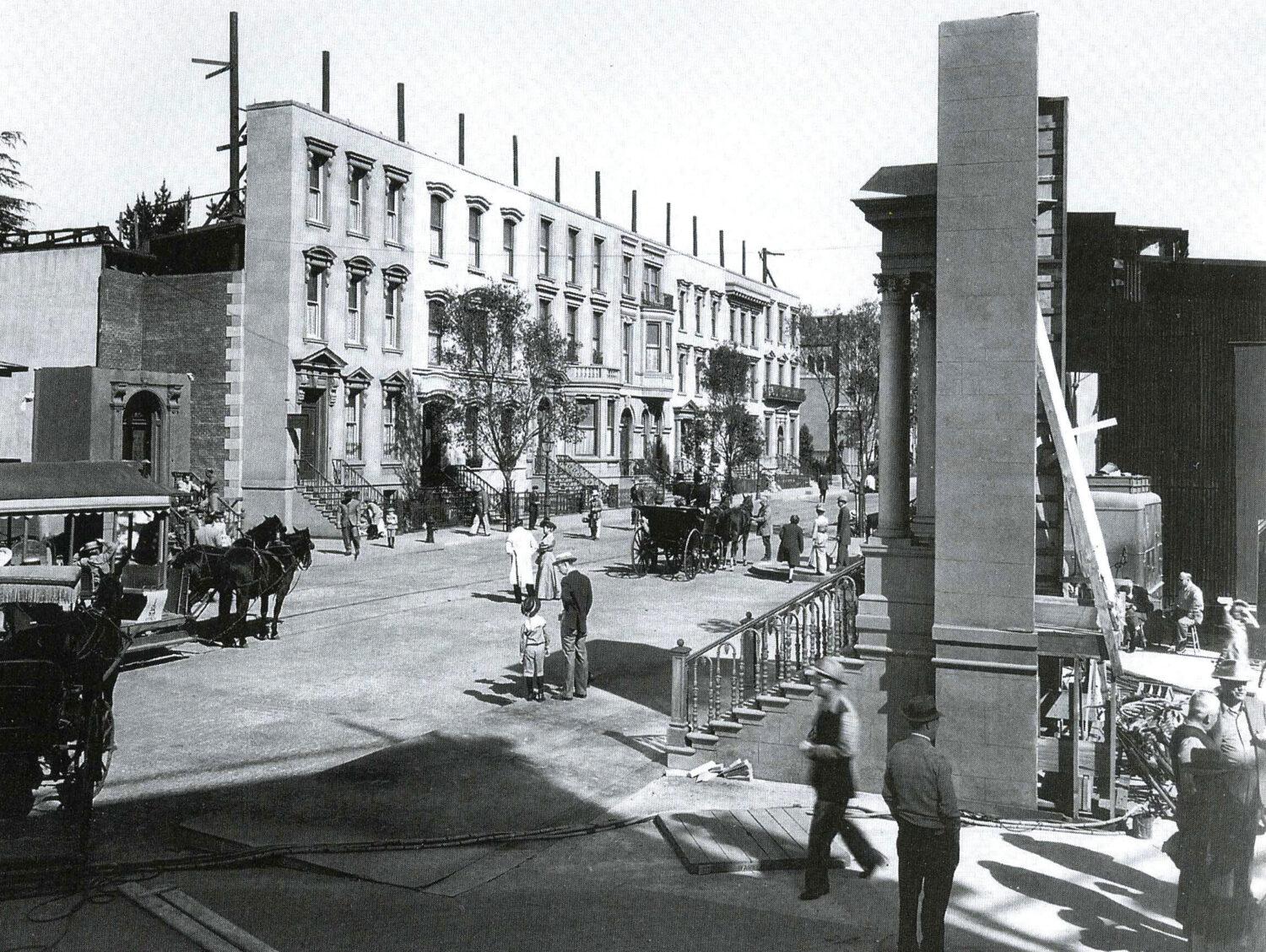 To immerse himself fully in movie New York, Sanders needed to "cross the screen"—to understand firsthand, as an architect, how the filmic city was designed and constructed. He embarked on a ten-year research effort, visiting collections in Los Angeles, New York, Paris, and London, haunting Hollywood backlots, identifying locations in New York, studying art department sketches and construction drawings, plunging into studio archives for little-seen production stills, and conducting interviews with filmmakers, from such directors as Paul Mazursky, Martin Scorsese, and Susan Seidelman to veteran Hollywood art directors, who provided insights into the workings of the studio system, in which grips might install a scenic backing of midtown Manhattan behind Raymond Massey in 1949's The Fountainhead (above, left), or a stretch of 19th century Madison Avenue would be constructed on the Warners' backlot for 1948's Life with Father (above, right).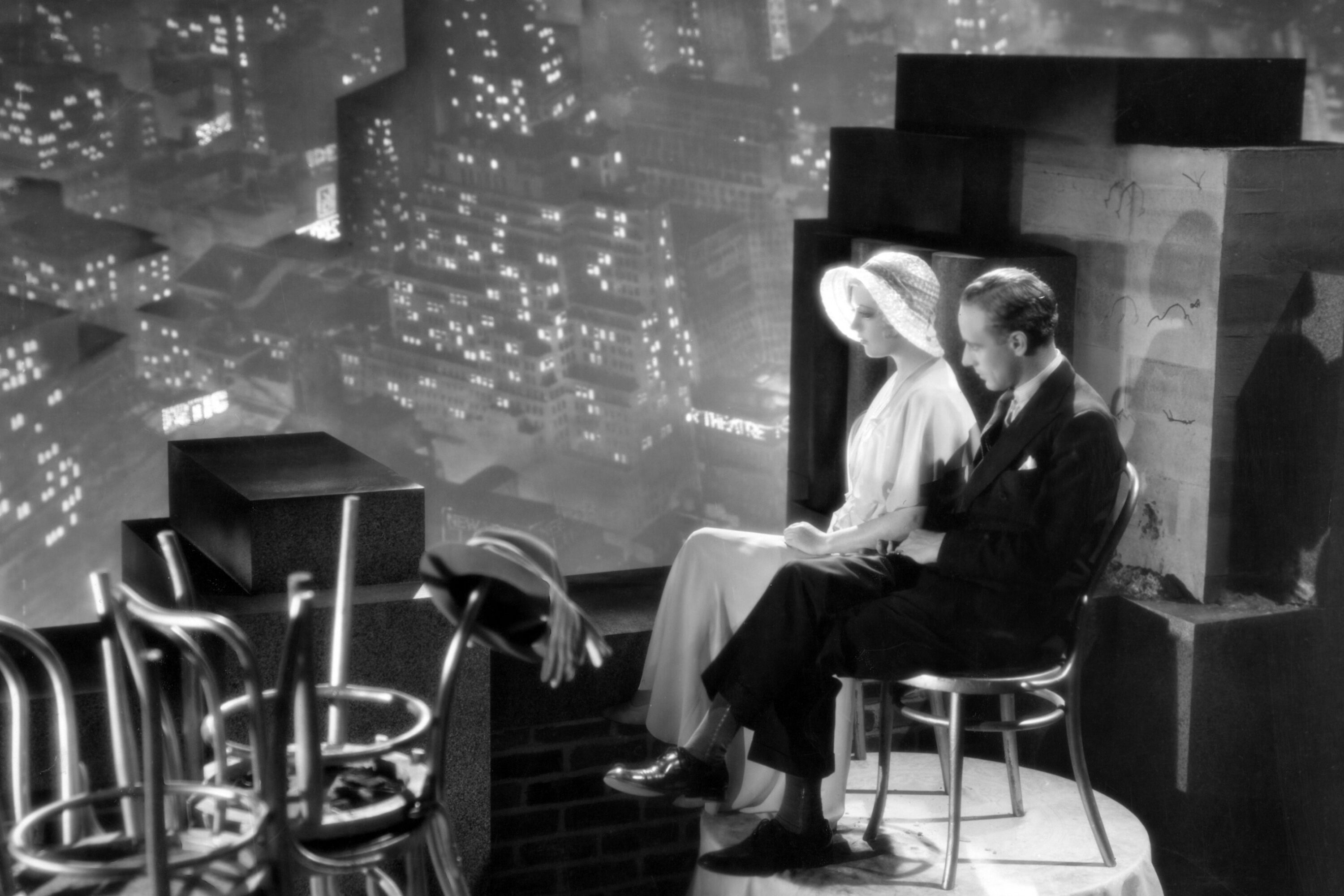 "An American city seems to have stepped right out of the movies," Jean Baudrillard has written. "To grasp its secret, you should not, then, begin with the city and move inward toward the screen; you should begin with the screen and move outward toward the city." In the end, Celluloid Skyline is intended less as a work of criticism or history than as a search for useful lessons—or perhaps "secrets"—in how the real city works, and, no less importantly, how to make a better city to come.