Seaport Culture District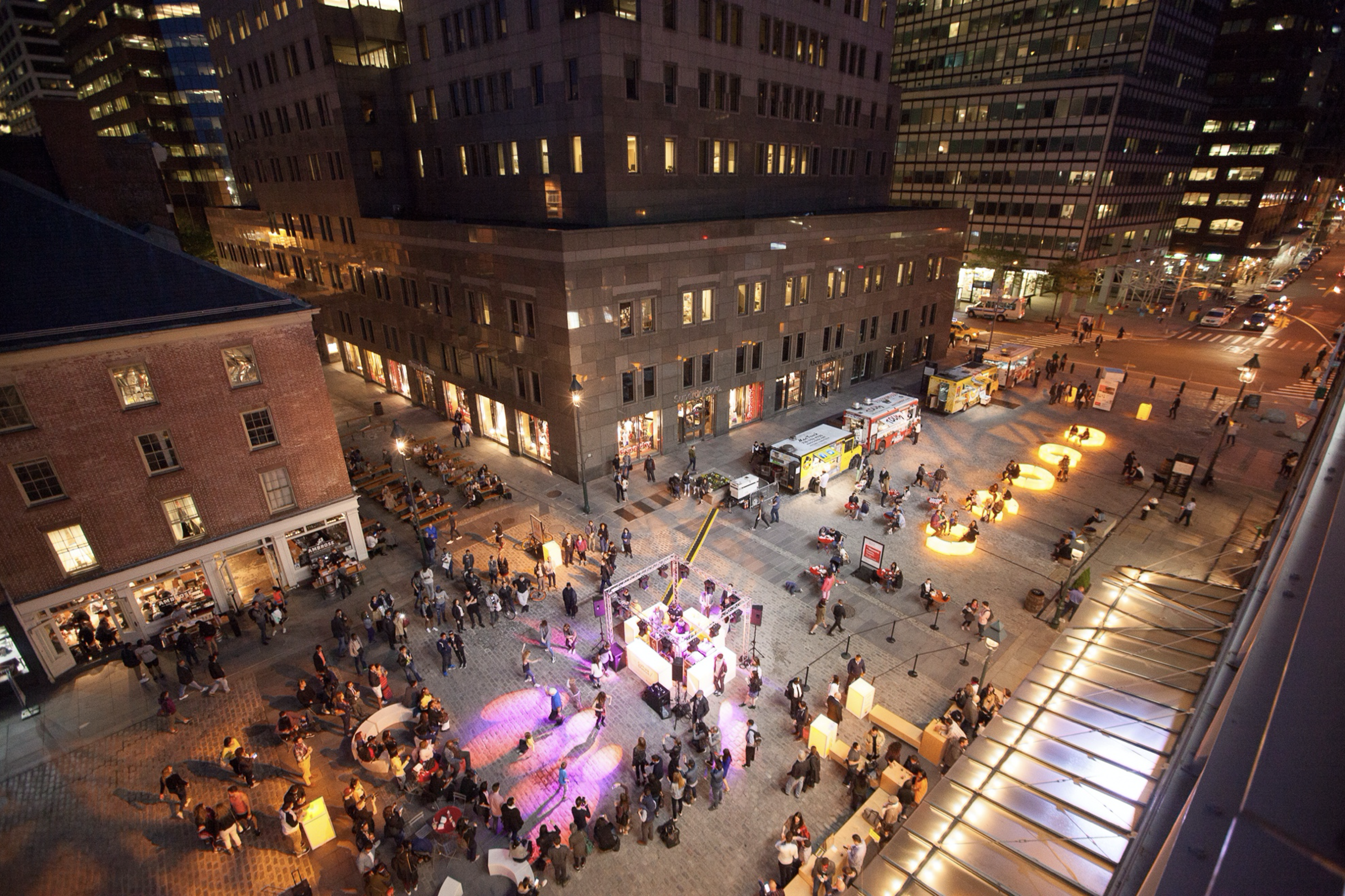 A coordinated program of new installations and activations transforming the Seaport District, in the wake of Superstorm Sandy, into a lively hub of cultural energy.
Developed for The Howard Hughes Corporation, the Seaport Culture District pioneered a new approach to large-scale placemaking in historic areas, bringing together a group of distinguished cultural partners—the Guggenheim Museum, the AIA Center for Architecture, American Institute of Graphic Arts, Parsons School of Design, Eyebeam, Arup, and HarperCollins, among them—to create a linked network of indoor and outdoor installations, transforming the area's storied urban fabric into a lively crossroads of ideas, activity, and creative energy.
At the South Street Seaport, old tourist-geared chain stores and restaurants that were damaged in Hurricane Sandy are being converted into temporary exhibition spaces collective called the Seaport Culture District. The idea is to reinvent the Seaport and change its reputation….
Joshua Barone, The New York Times
A cultural incubator [and] destination for the arts that draws on the area's singular role in the city's economic and maritime history.
Audrey Wachs, The Architect's Newspaper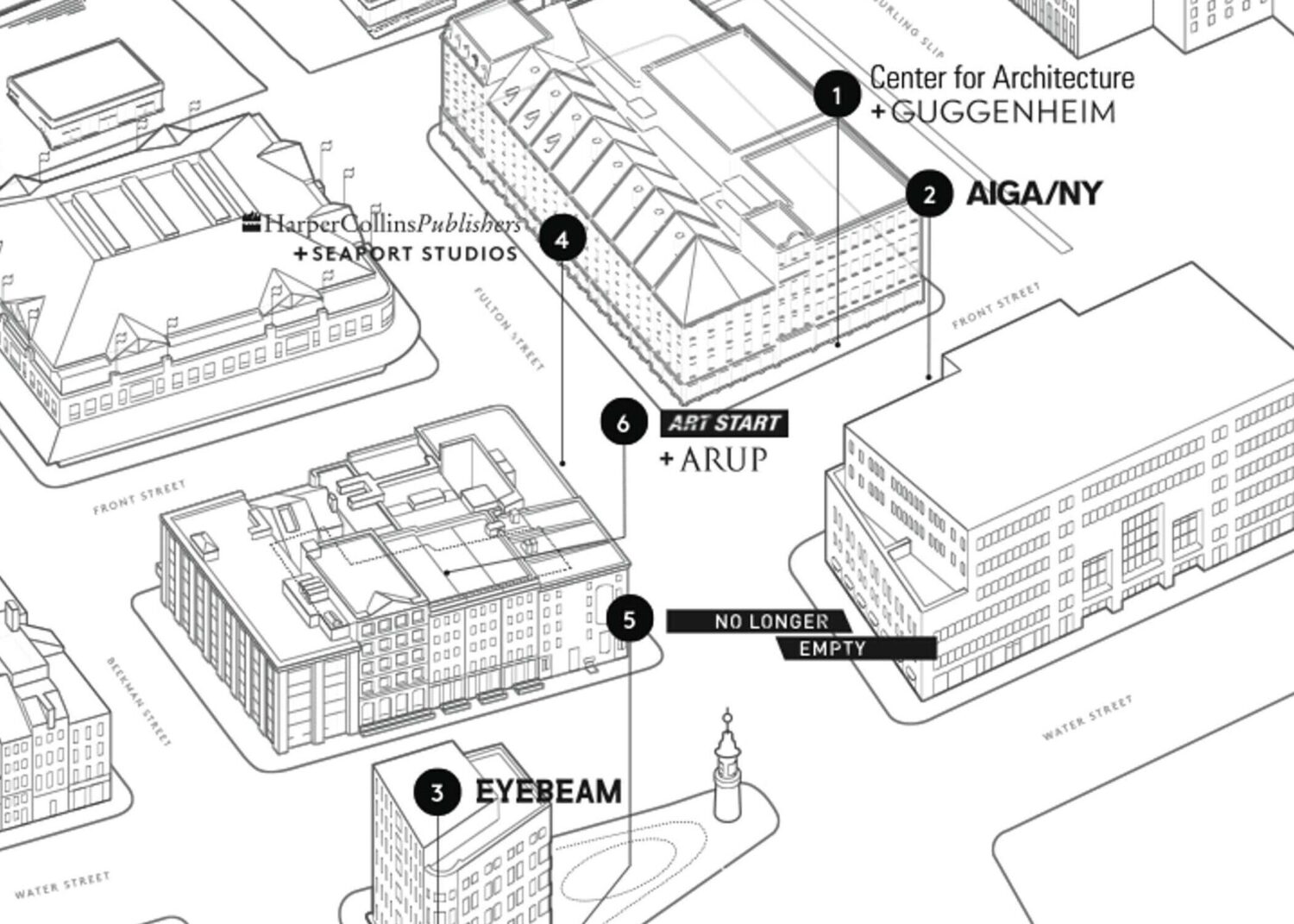 Produced in 2015 in the wake of Superstorm Sandy, which flooded the area's storefronts and restaurants, the yearlong project deployed over nearly a dozen new cultural activations across several blocks, achieving a feeling of true district-wide transformation. Working with Howard Hughes Studio and the cultural partners, the creative team produced new wayfinding elements—brightly colored kiosks, window graphics, and seating—to link the activations, orient visitors, and achieve a unified identity for the new district.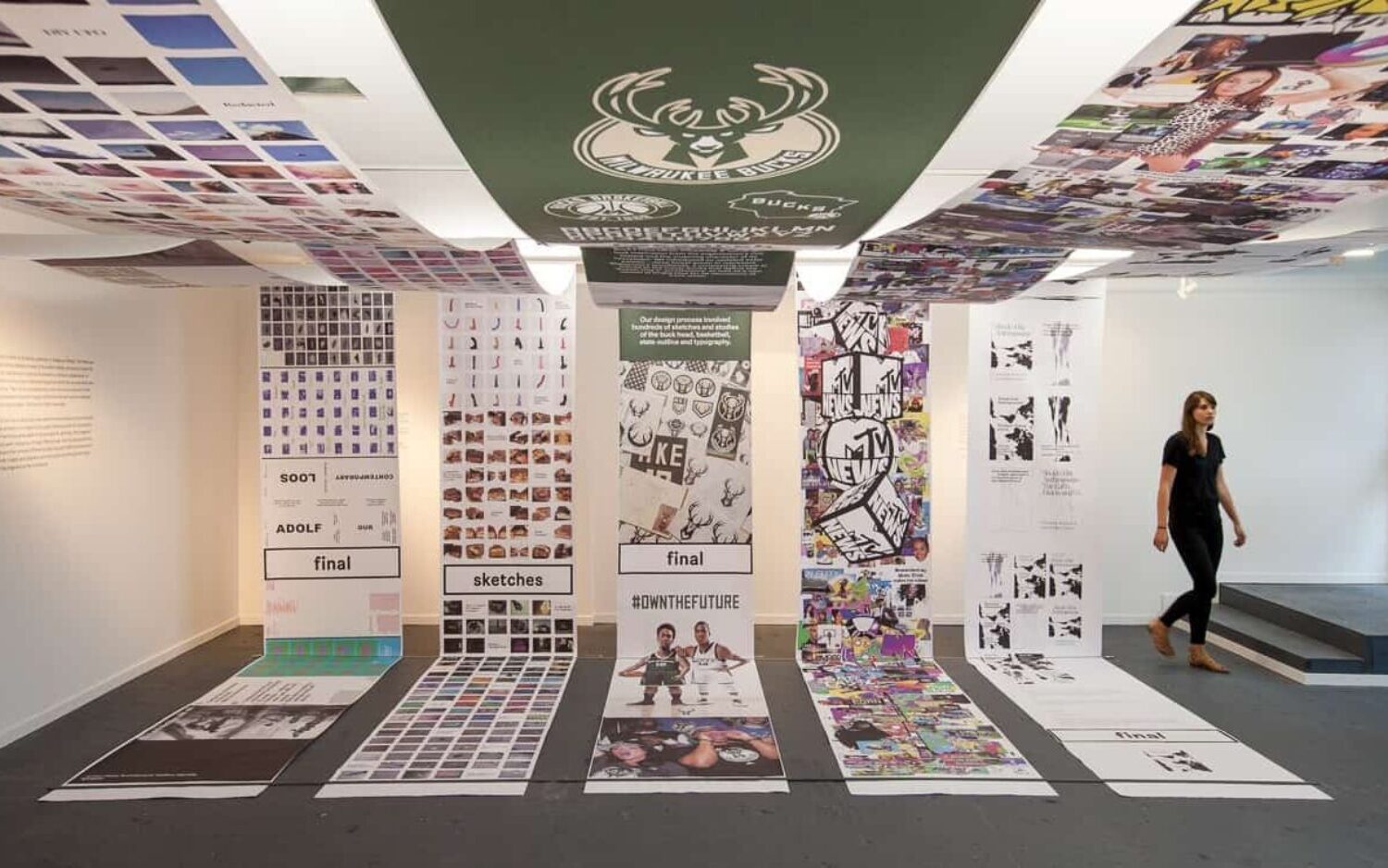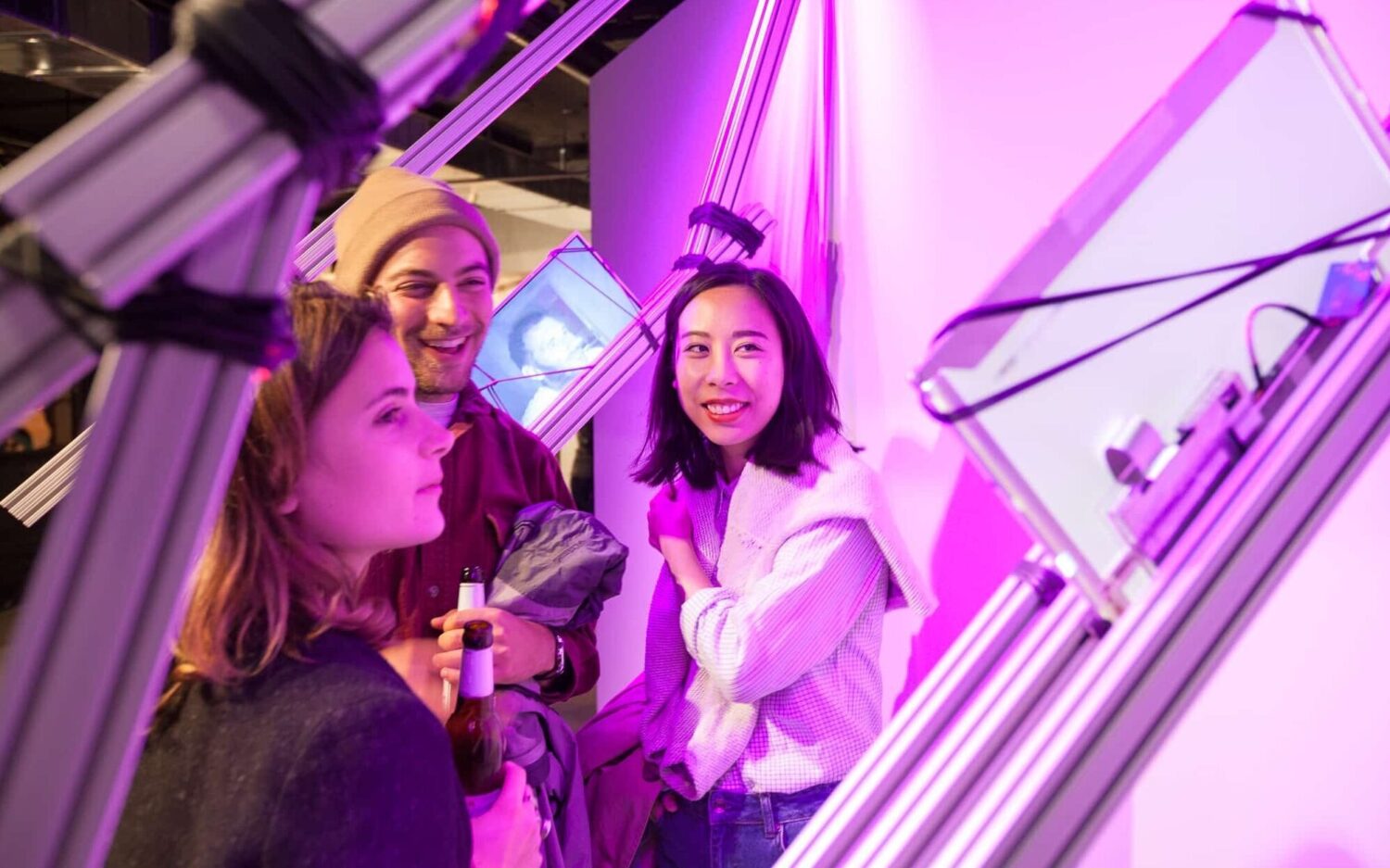 The basic concept of the Culture District was itself novel, and distinct from many conventional placemaking projects. Neither an eye-popping artwork nor a small storefront "pop-up," the Culture District offered something more complex and urban, at once large and small: a fine-grained strategy, in which many coordinated activations—individually modest in scale, but carried out in numbers to ensure a district-wide impact—were inserted into the intricate area's network of blocks and streets. The AIGA's Looking/Thinking/ Making the City (above, left) presented contemporary graphic design culture through five cutting-edge studios. Eyebeam's Outside/In (above, right) explored how digital technology is blurring the boundaries of modern life.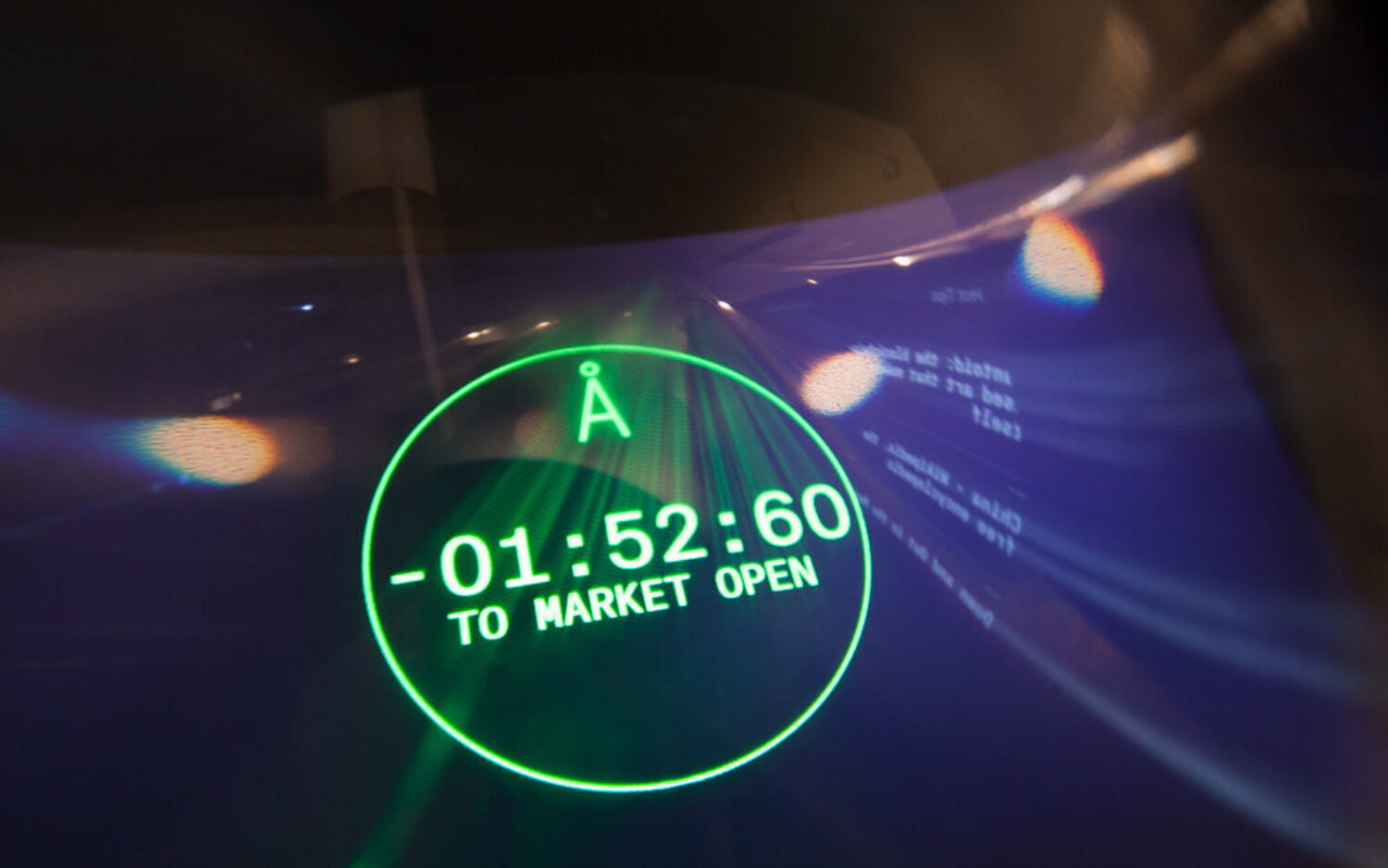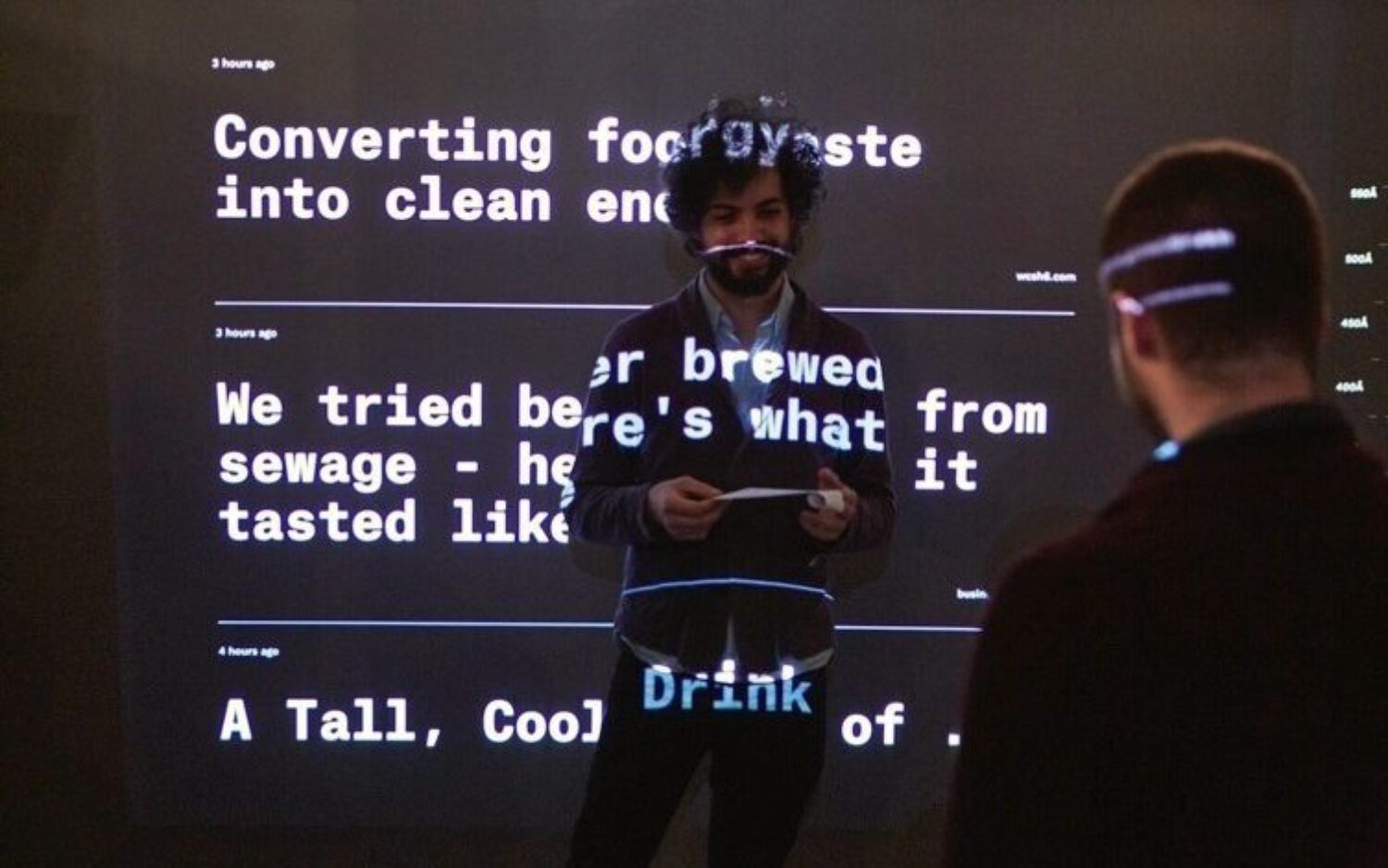 Its distinctive approach allowed the Culture District to harness the combined creative energies of its multiple partners, who among them explored a constellation of new directions in art, architecture, graphic and industrial design, tech, publishing, photography, fashion, film, and video. Some partners took on the challenges—and opportunities—of the city itself. Others linked the district's maritime heritage to the experience of modern life. The Guggenheim's Åzone Futures Market (above), inspired by the Seaport's role in propelling the rise of Wall Street, offered a simulated stock exchange modeling the impacts of new technologies. The AIANY's Sea Level exhibition (below) presented the photographer Elizabeth Felicella's 130' long composite panorama of the contemporary New York waterfront.

Where most placemaking efforts are oriented to community participation or streetscape improvements—brick paving, quaint signage, trees, seating—the Seaport Culture District sought to achieve something else: not only to improve the area's physical landscape but to plumb its meaning, to investigate the idea of "place" through content as well as form, in diverse and sometimes surprising ways. The AIA's waterfront exhibition (above) inspired their family programs, such as a class in bridge-building (below, far left). Art Start & Arup's Portrait Project transformed a "secret" water-edge courtyard into a haunting audiovisual environment (below, left). AIGA's Making the City surveyed ways that designers are improving New York (below, right). And a dance project by Areytos Performance Works activated No Longer Empty's Breathing Waters installation (below, far right).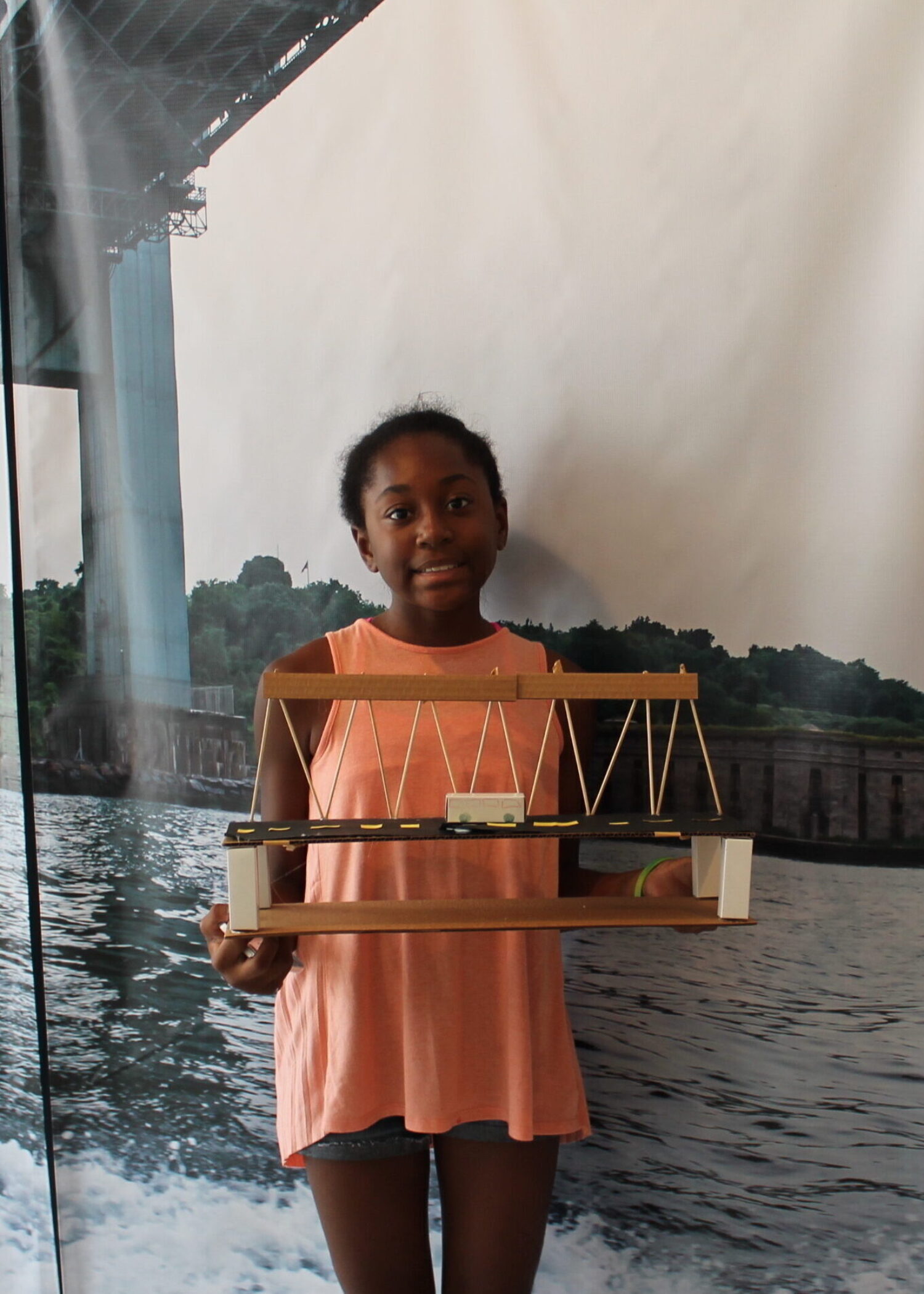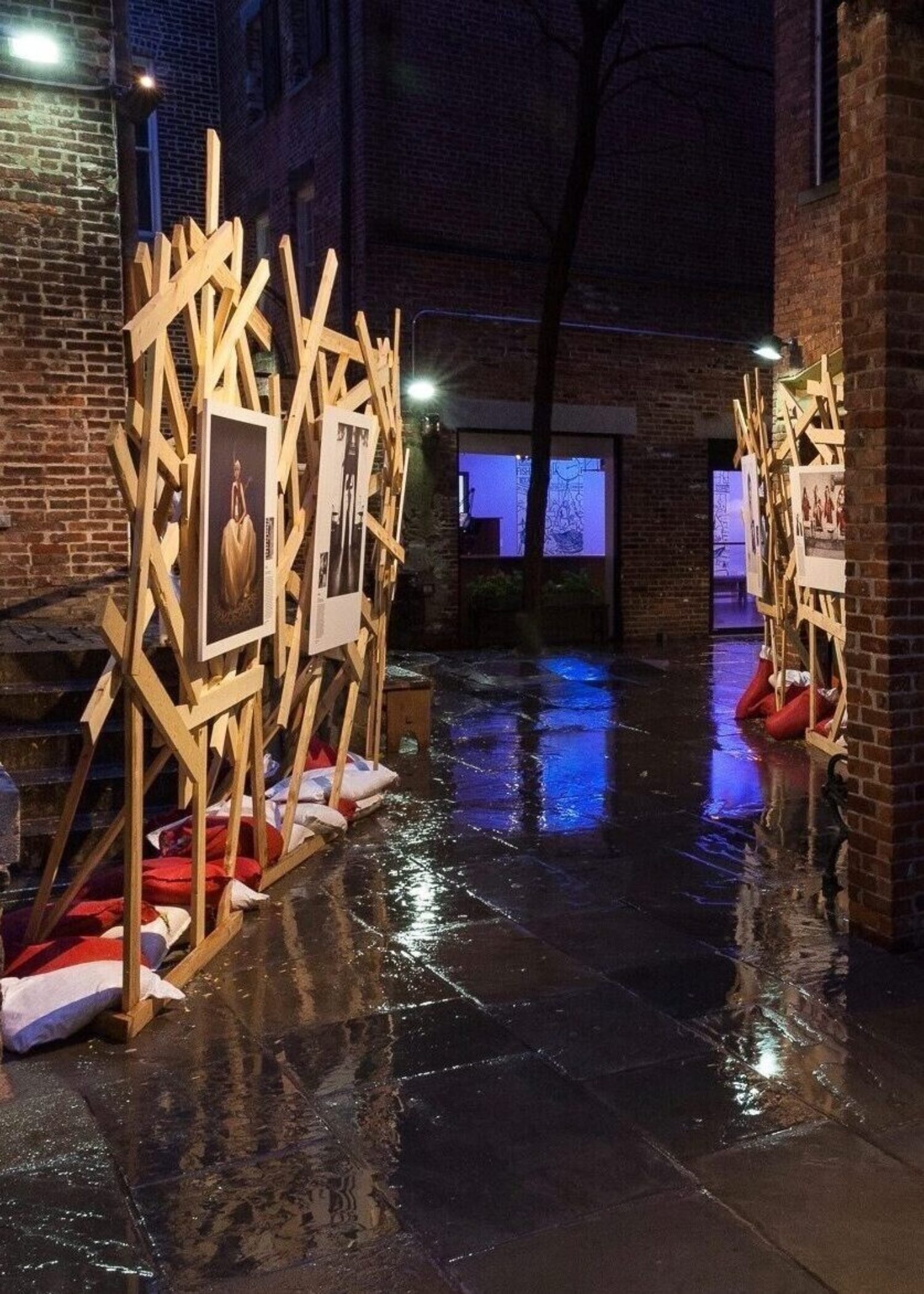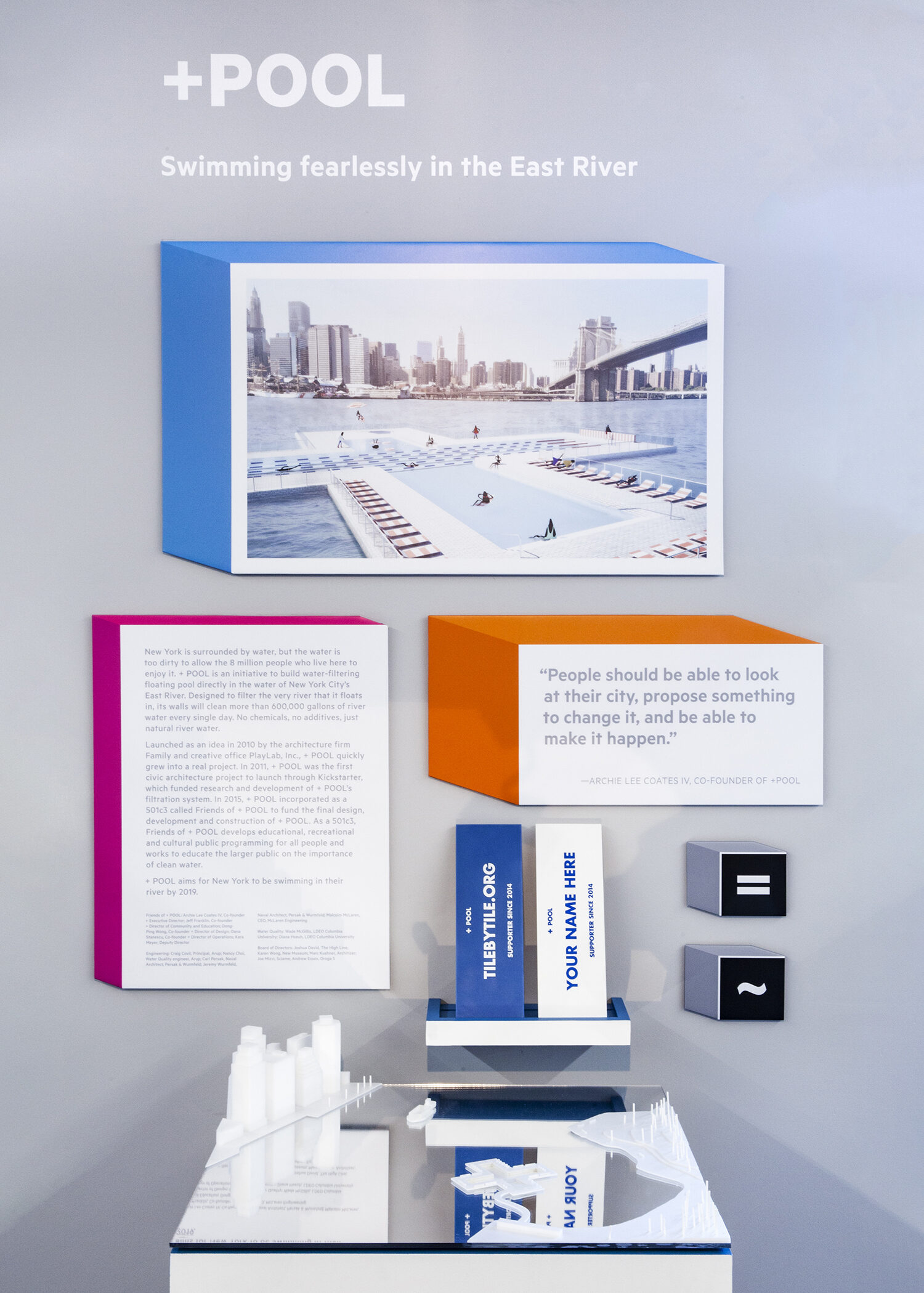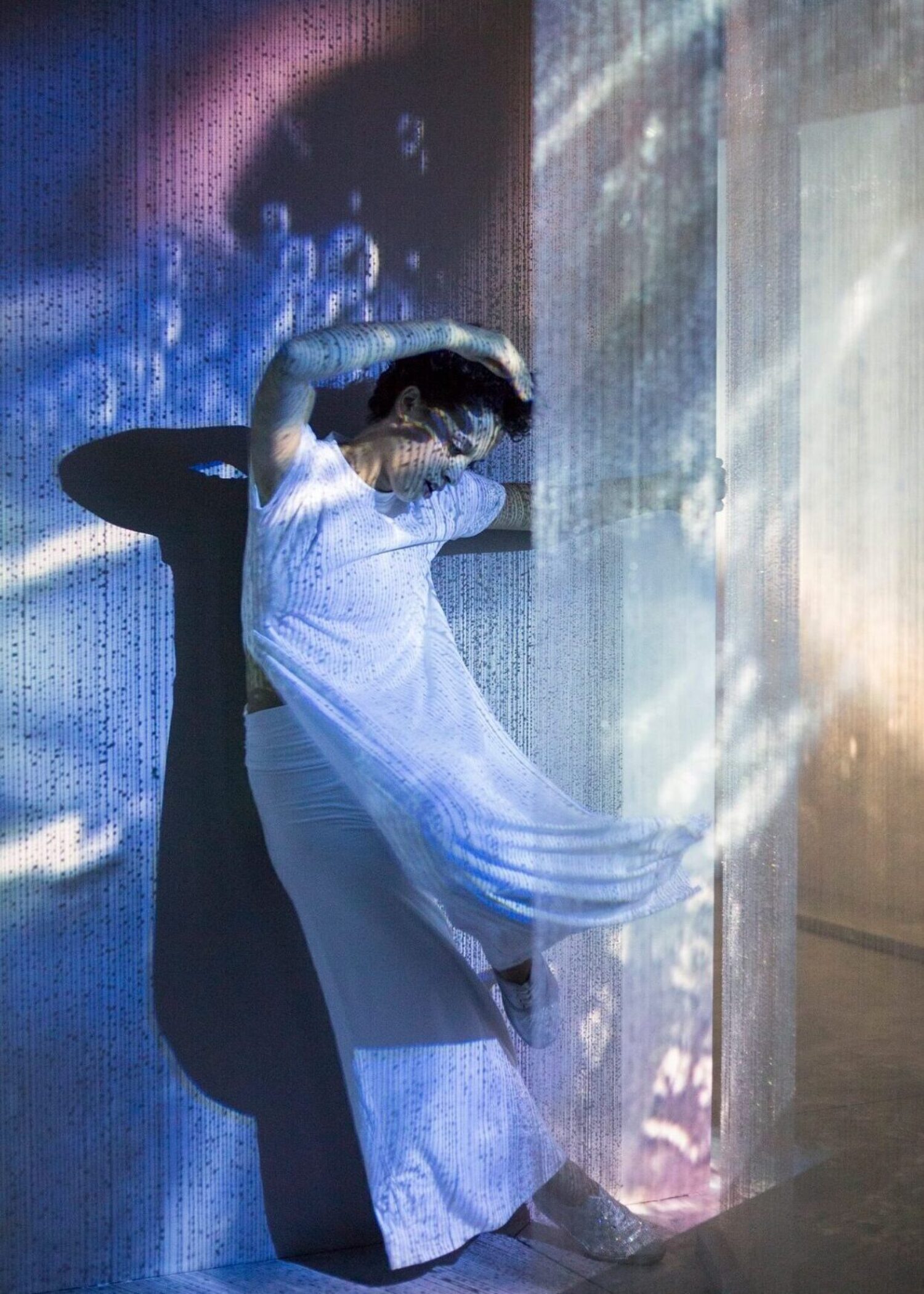 In the end, the Culture District sought to push the boundaries of what placemaking could accomplish in an historic area—one whose low-rise streets and buildings contained dense layers of meaning, stretching back centuries. In the project, past and present mixed fluidly, as forward-thinking artists, curators, writers, and designers interpreted the area's history and water-edge identity not as something safe, settled, and picturesque, but as urgent and meaningful—a springboard for new creative expression in projects such as Teresa Diehl's Breathing Waters (below), which enveloped visitors in a magical environment that recalled the district's maritime identity as well as the primal role of water in human experience.