At Home in the City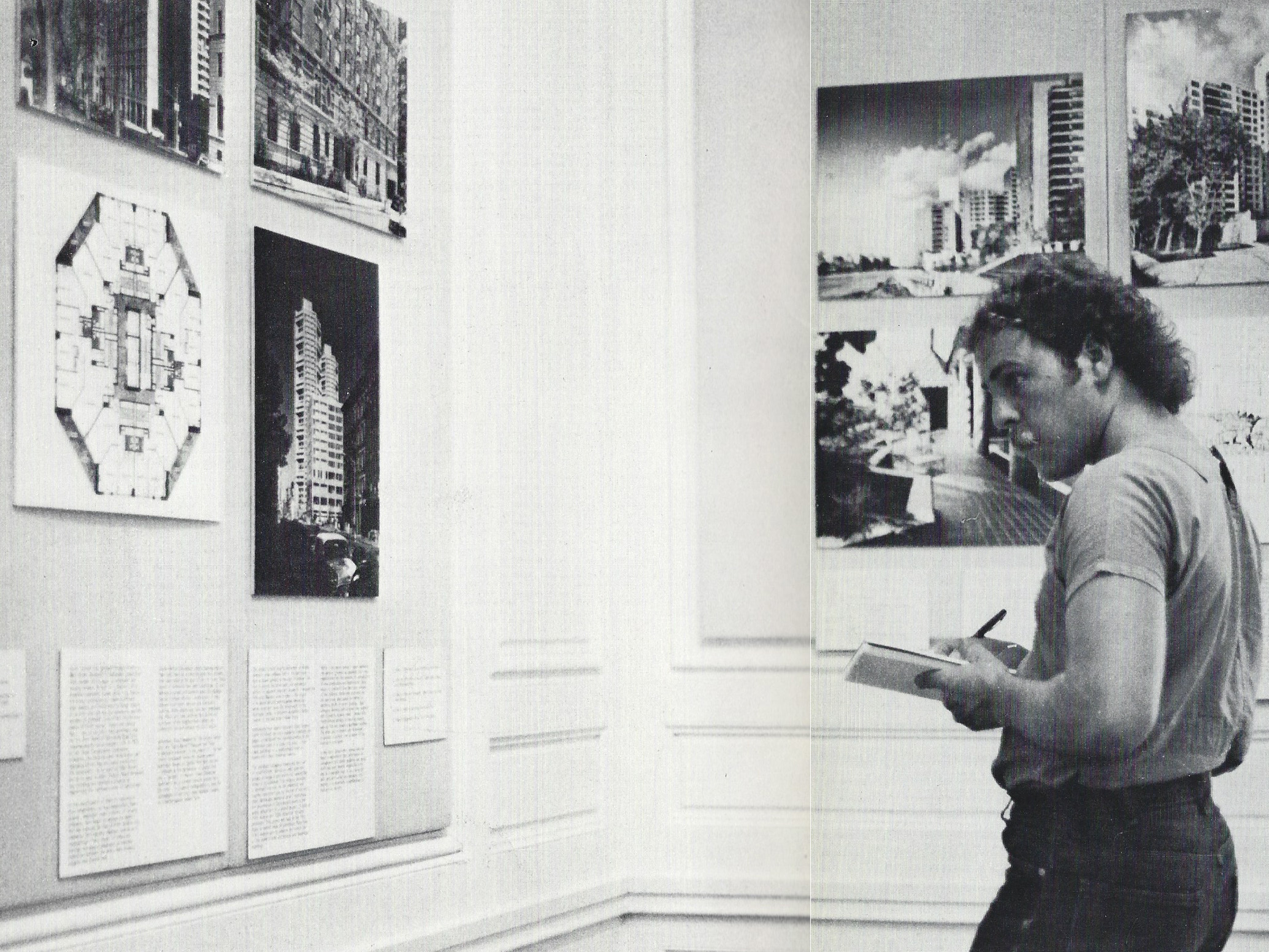 A major two-part exhibition on New York's residential tradition, encompassing both fair-market and subsidized housing over two centuries of dramatic growth.
At Home in the City: Housing in New York 1810-1983 was a comprehensive exhibition on the architecture and urbanism of New York's two-century-long residential tradition. Produced and curated by James Sanders and Roy Strickland, the show—one of the largest of its kind ever mounted— was presented in two parts in June-July 1983. Part 1, Building the Tradition, appeared at the CUNY Graduate Center Mall, while Part 2, Towards an Inclusive Approach to Housing, was shown at the Municipal Art Society's nearby Urban Center. An associated daylong conference, "Renewing the Promise," offered a keynote address by U.S. Secretary for Housing and Urban Development, Samuel Pierce.

The exhibition is a welcome event, not only for its underlying stance…but for the sheer amount of information it contains.
Paul Goldberger, New York Times
[T]he affection of its curators for their subject [is] rare and striking.
Jane Holtz Kay, Christian Science Monitor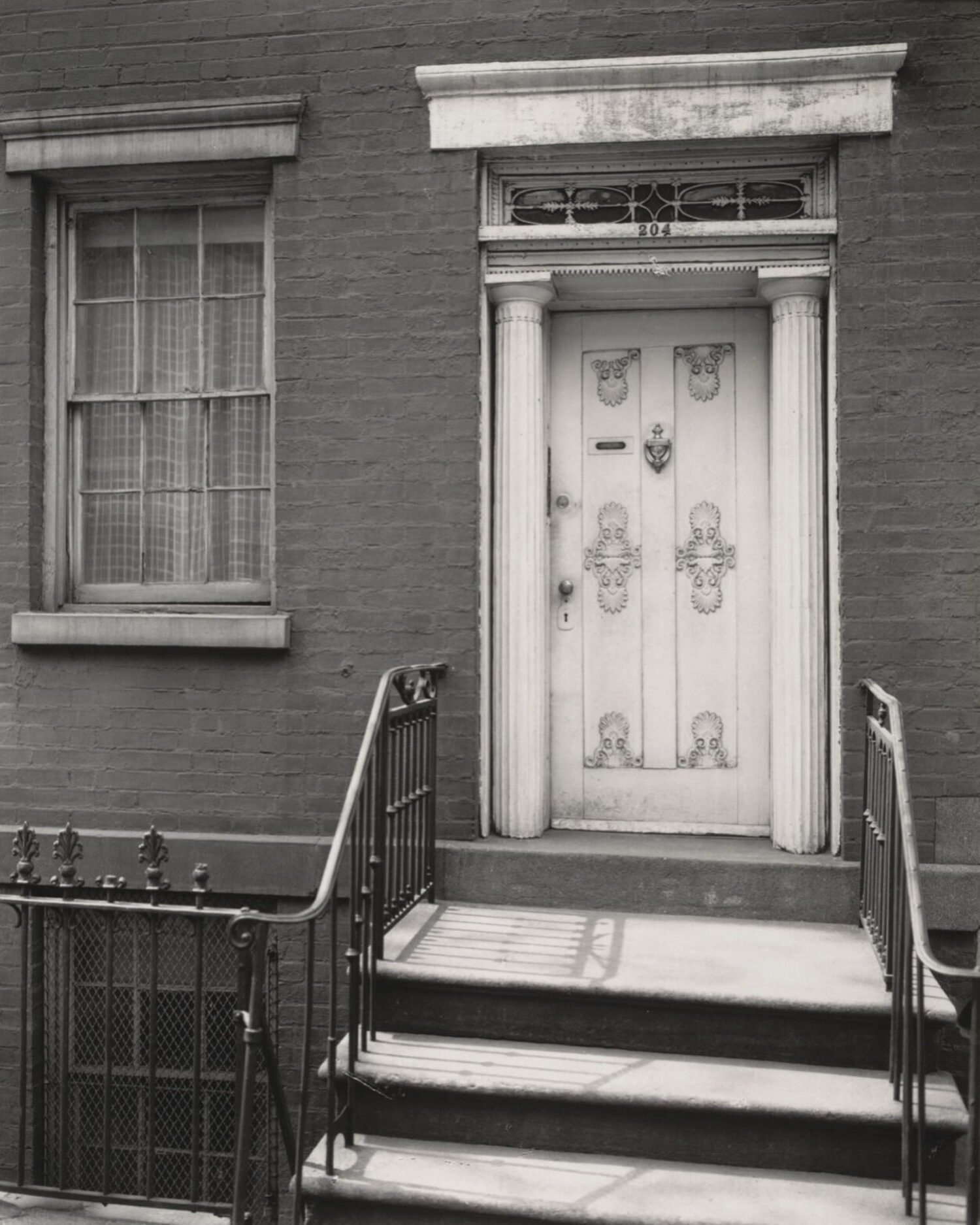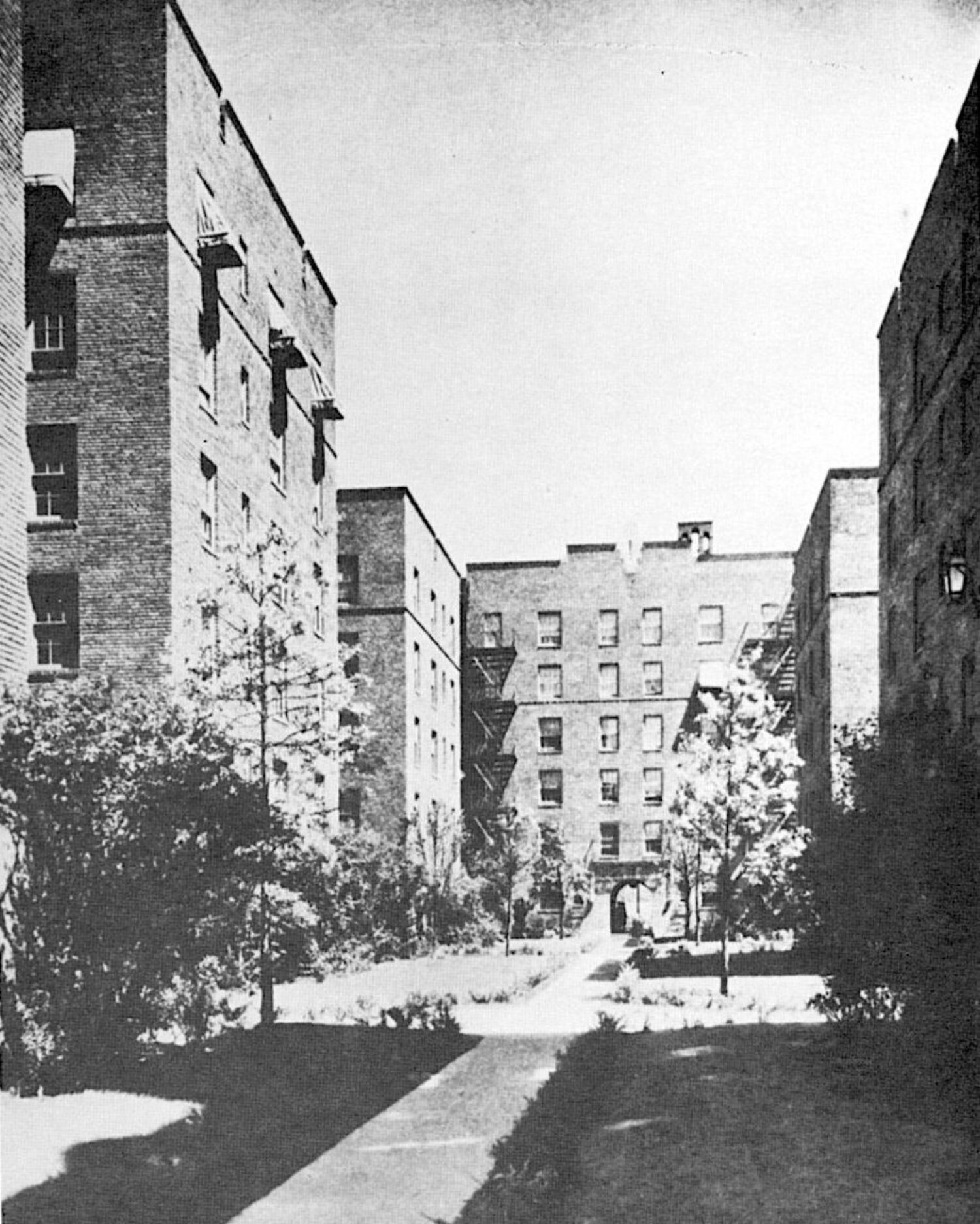 Part 1 of the exhibition, Building the City, presented the 150-year sweep of the city's private residential architecture, from the early 19th century rowhouse (above, left), through the late 19th century tenement, to the 20th century apartment house, tracing a direct lineage of space and style that established the city's distinctive residential tradition. It also charted the parallel evolution of an "alternative" tradition of reform and subsidized housing in projects like the Paul Laurence Dunbar Apartments, a 1924 affordable courtyard project in Harlem for Black families (above, right).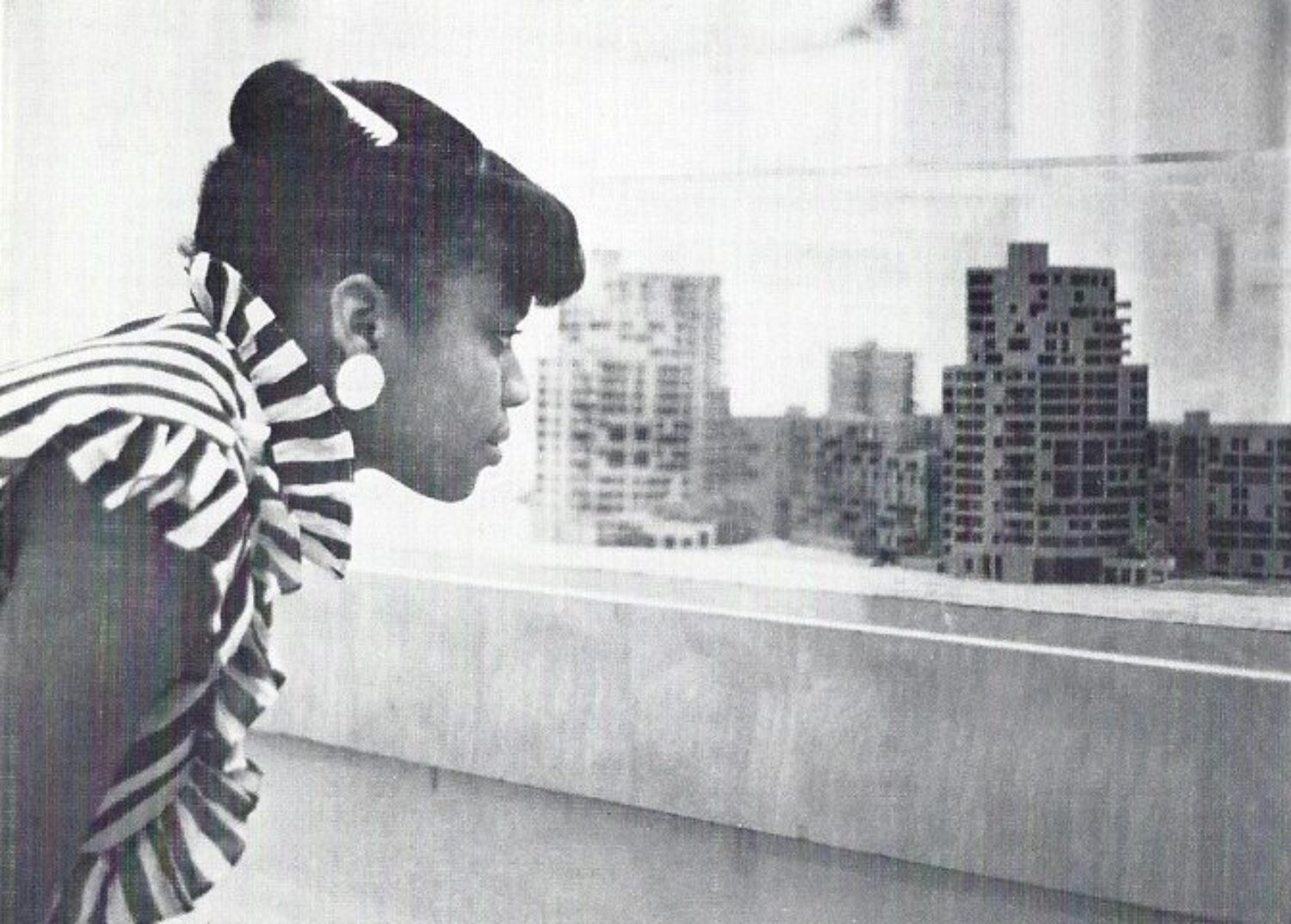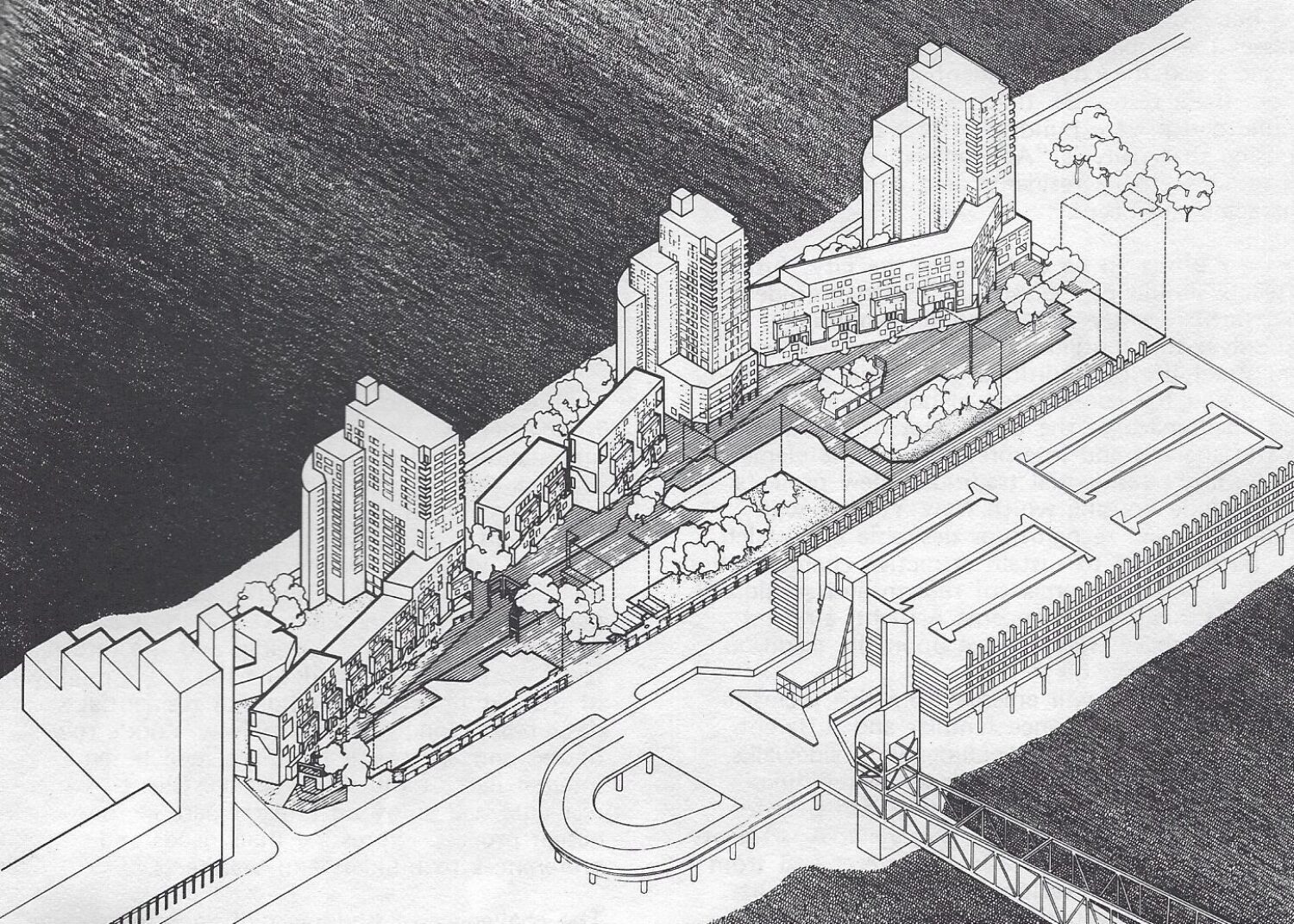 Part 2 of the exhibition, Towards an Inclusive Approach to Housing, focused on several subsidized housing efforts of the late 1960s and 1970s, whose imaginative design set a new standard. These projects—including a 1975 proposal by Stern/Hagmann Architects for Roosevelt Island (above)—were considered "inclusive" in their ability to draw lessons from both of the city's housing traditions: the street orientation, varied architecture, and shops and services of the free-market residential tradition, and the open space, light, and air of reform housing. Combining architecture and amenity, these newer projects, the exhibition proposed, were truly "at home in the city."