Three Buildings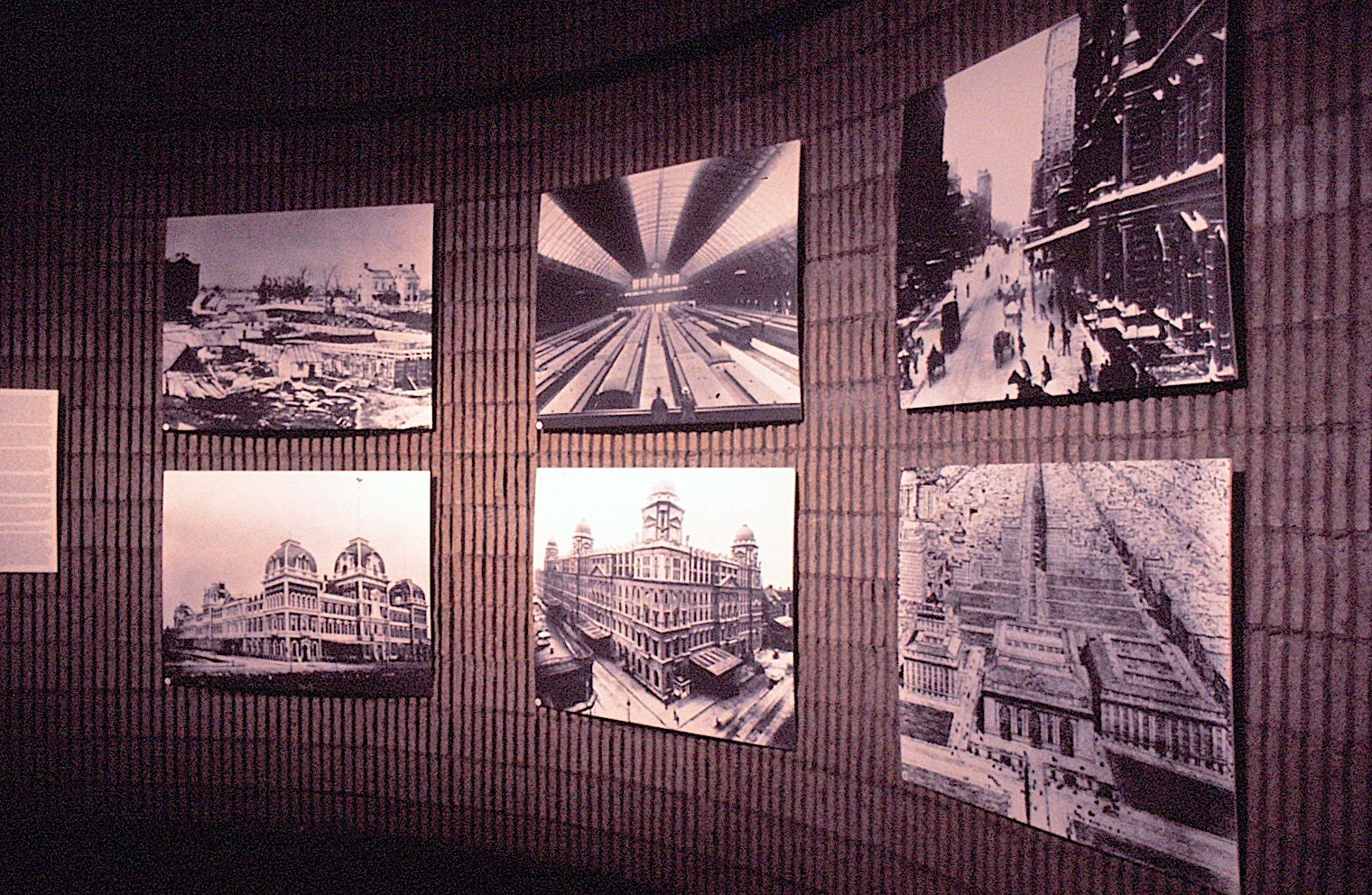 An exhibition on the architecture and urbanism of three New York landmarks —Grand Central, the New York Public Library, and the Times Tower—held in a street-level gallery on the same cross-town thoroughfare on which they all sit: 42nd Street.
Three Buildings, an exhibition sponsored by the Landmarks Preservation Commission and held in October 1975 in the street-level public gallery of the Graduate Center of the City of New York on West 42nd Street, explored the architecture and urbanism of three landmark buildings located on that same thoroughfare: the New York Public Library, the Times Tower, and Grand Central Terminal—one safe, one lost, and one (at that time) still threatened.
I don't know when I've seen a better architecture show in a more appropriate setting than the one called "Three Buildings." This is a model of what such an exhibition should be: an easily encompassable, marvelously evocative group of well-selected and well-lit photographs that make points about buildings of significance as the shapers of a city and the sources of its style.
Ada Louise Huxtable, New York Times
Rarely has an exhibition on architecture aimed at the non-professional been so well-informed and so intelligent as this one.
Paul Goldberger, New York Times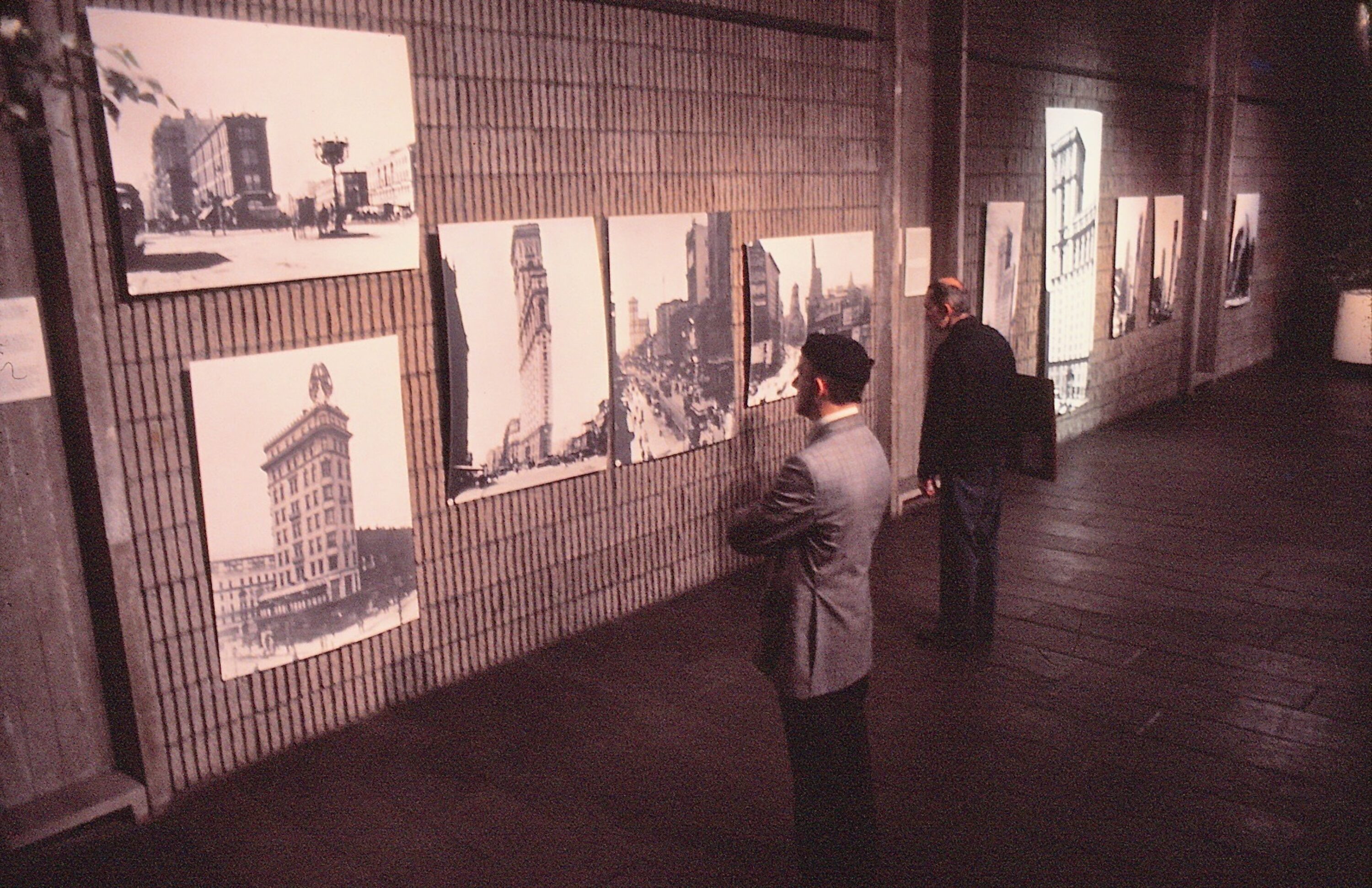 Located in the ground-floor "mall" of the CUNY Graduate Center—a covered open-air gallery traversed daily by thousands—Three Buildings' photomurals traced the historical, architectural and urban significance of the trio of structures that had helped to define the growth and character of the famed crosstown boulevard on which the exhibition was located, 42nd Street. "The show's unique virtue," noted Ada Louise Huxtable in the New York Times, "is that its subject matter is only steps, or blocks, away. One leaves the mall…to encounter the buildings themselves. This gives the display an extraordinary extra dimension."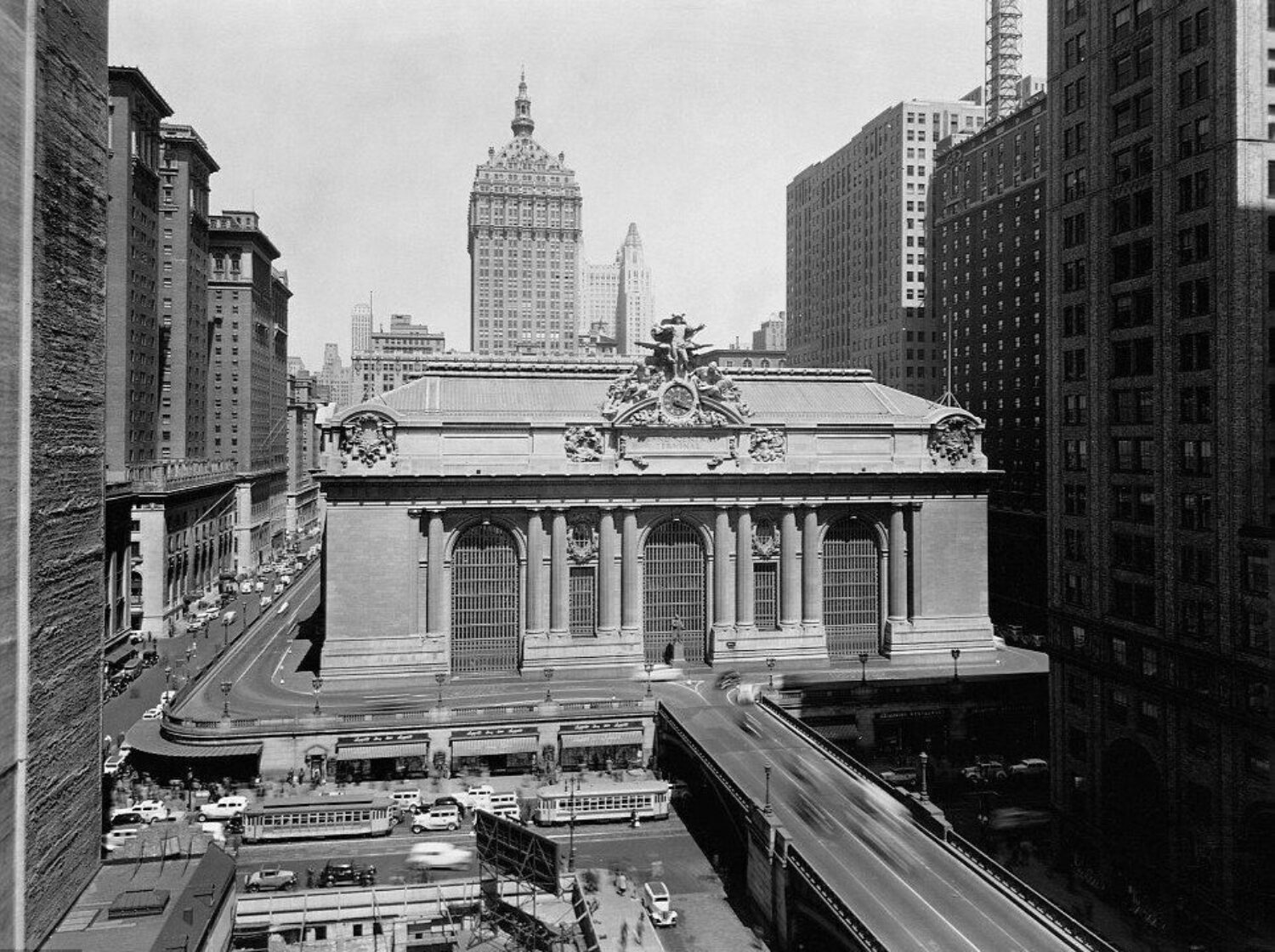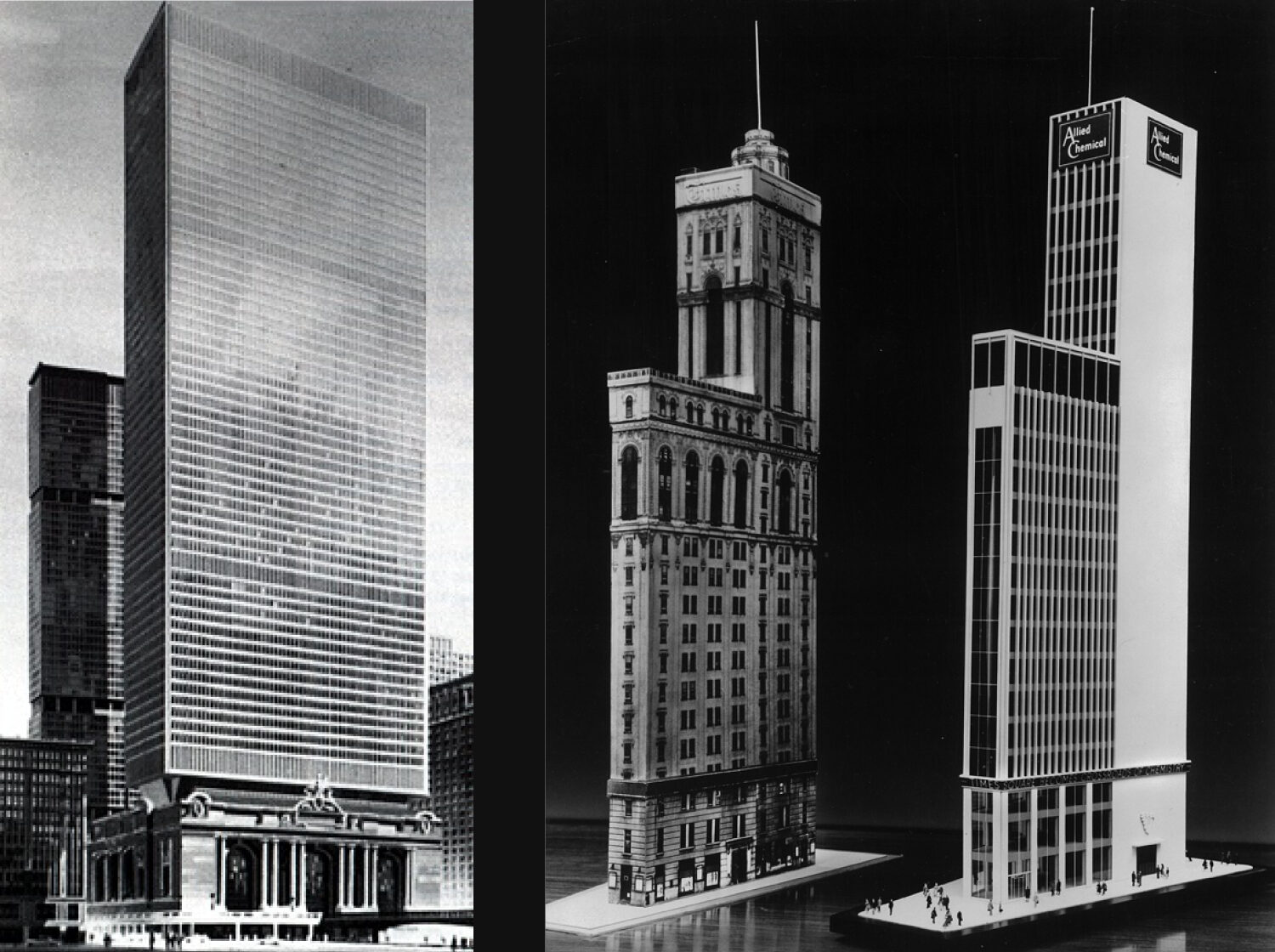 Celebrating the city's architectural past, Three Buildings was also driven by an urgent mission of its own time: defending the value of landmarking, in an era when the still-new notion of historic preservation remained deeply controversial. Indeed, the show took place at the moment that the survival of Grand Central Terminal—and of New York's landmarks law itself—stood in true jeopardy, challenged in the U.S. Supreme Court by the terminal's owners, who planned to construct a 60-story tower by Marcel Breuer atop the historic building. The images of Breuer's proposal (above, center) and of the Times Tower (above, right and far right), stripped years before of its historic facade, wrote Huxtable, "are the shockers of the show."