TWA Flight Center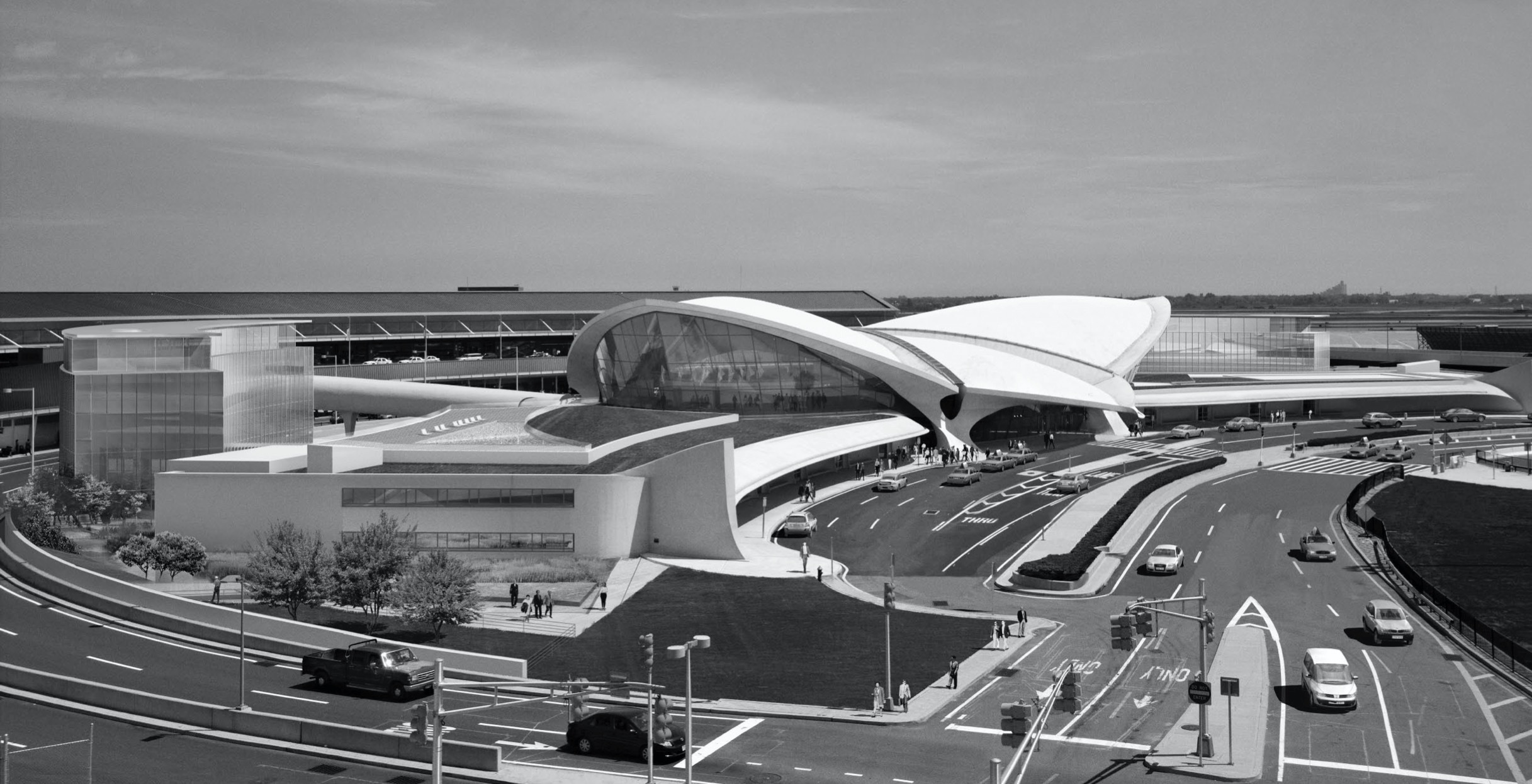 The proposal for an adaptive reuse project to transform Eero Saarinen's landmark 1962 TWA Flight Center into a 21st century airport hotel and business destination.
As part of a team assembled by André Balazs Properties and Ironstate Development and led by Ennead Architects, James Sanders Studio helped to develop the program and design concepts, and wrote and produced the winning proposal, for the adaptive re-use of Eero Saarinen's landmark 1962 TWA Flight Center into The Standard Flight Center, a 21st century airport hotel, business center, dining destination, spa, museum and event space. Though the project was never completed, many of its program and design concepts were adopted by the independent TWA Hotel project that opened in 2019.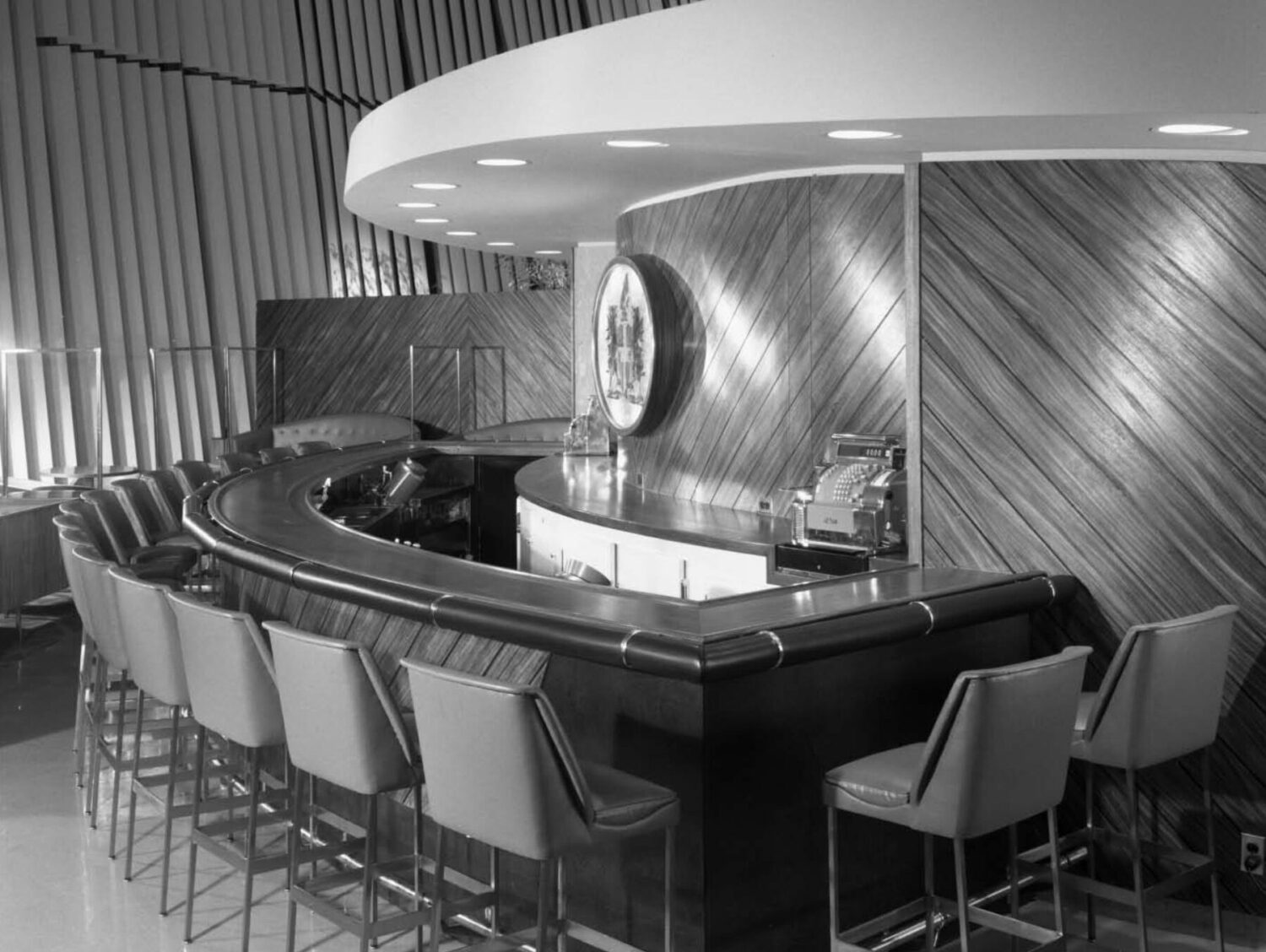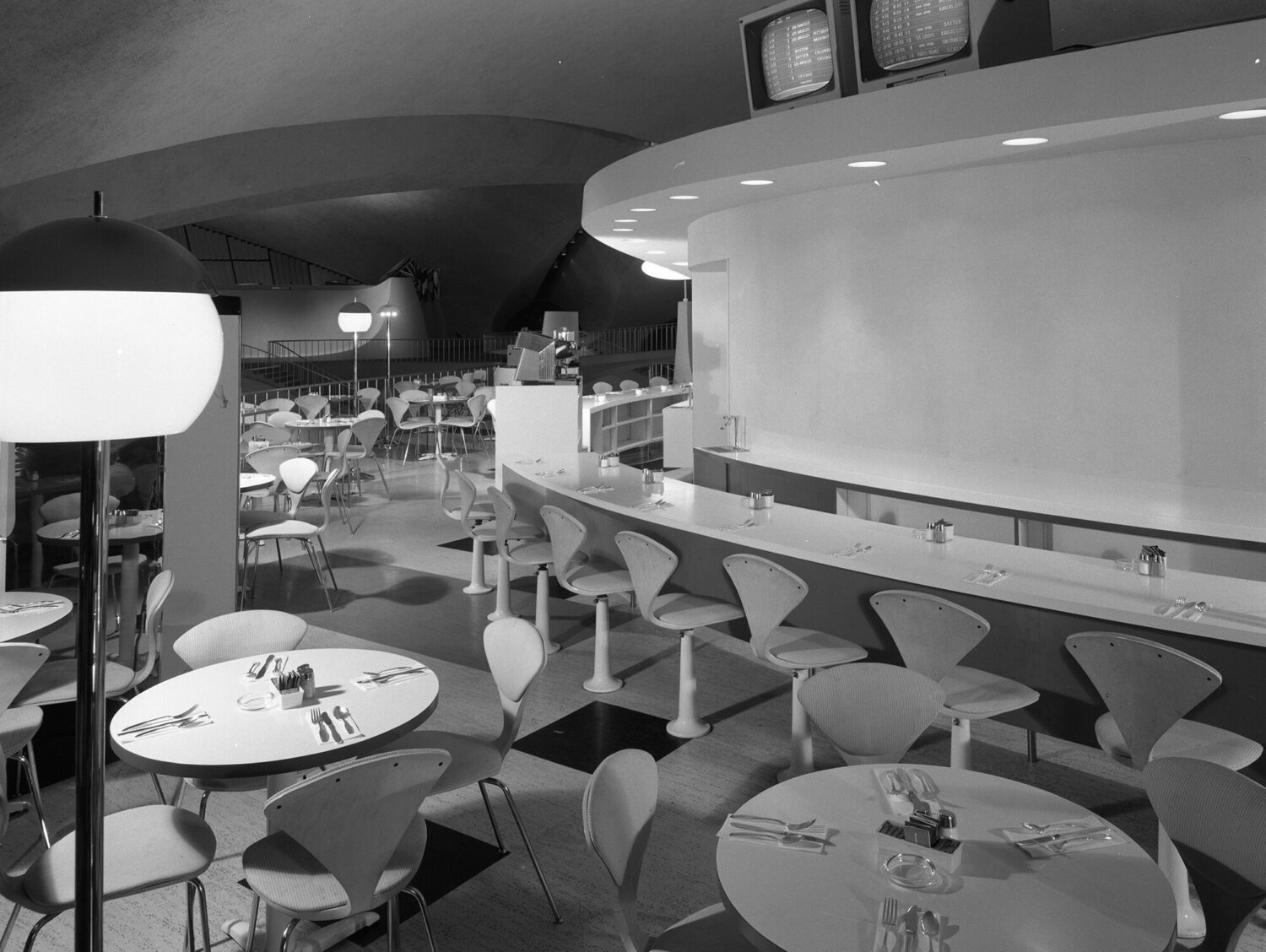 The Standard Flight Center project proposed to preserve the Saarinen terminal and to extend and enrich its original grandeur. Most of the project's 320 guest rooms would be located in curved wings detached from the landmark terminal building, which would be reserved for the hotel's public spaces—whose 1962 interiors, designed not only by Saarinen but also by the great industrial designer Raymond Loewy, would be painstaking reconstructed based on archival materials at Yale University.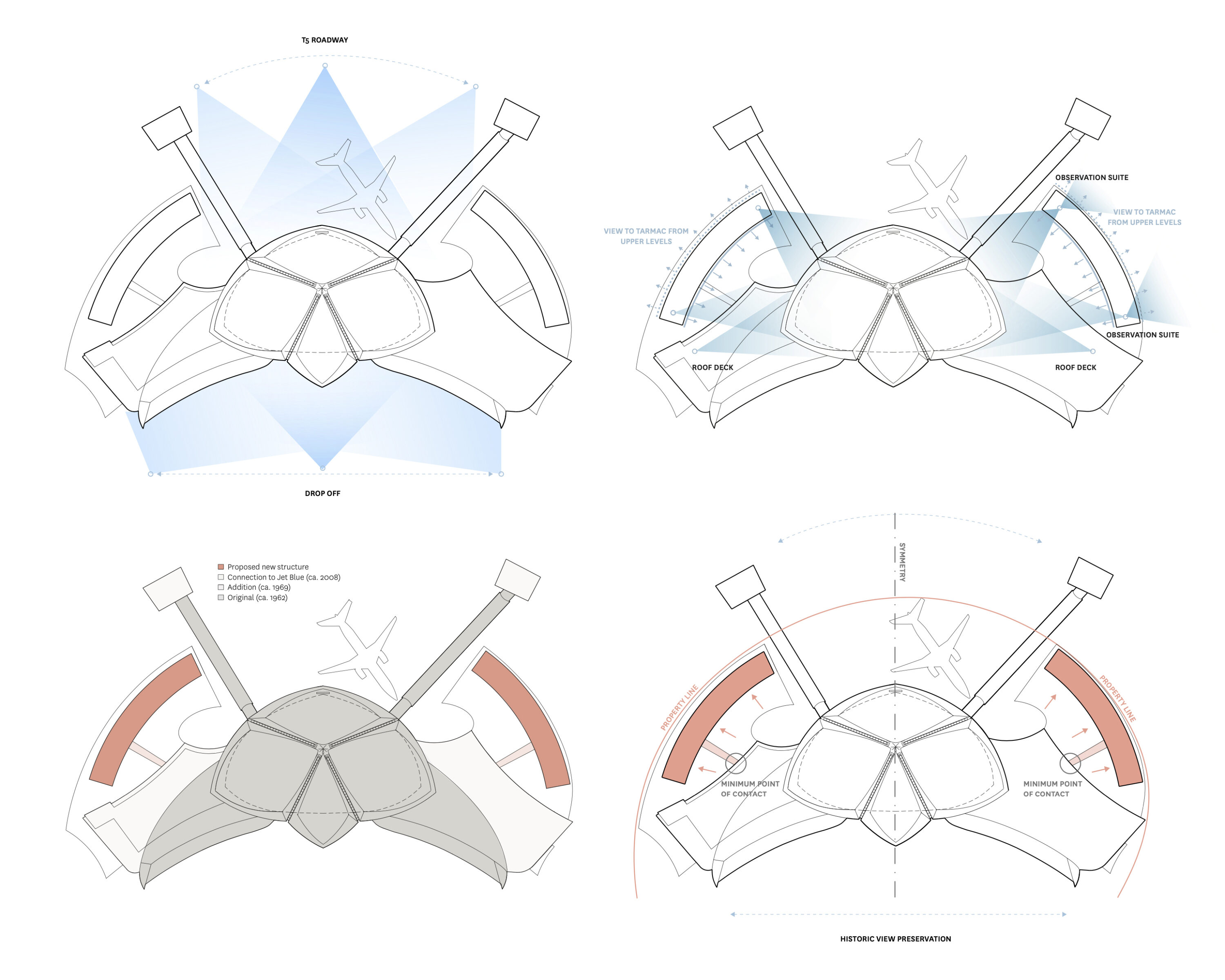 Responding to the unusually high level of official oversight over the Saarinen terminal—which, in addition to the Port Authority and City and State preservation agencies, included advisory input from the Municipal Art Society, DOCOMOMO, and the Government of Finland (thanks to Saarinen's stature in his homeland)—the Standard Flight Center proposal included numerous exhibits and diagrams demonstrating its sensitivity to preservation concerns, including protected and new views (top, left and right) and the minimal impact of new construction of the original building's fabric (bottom, left and right).