The Mercer Hotel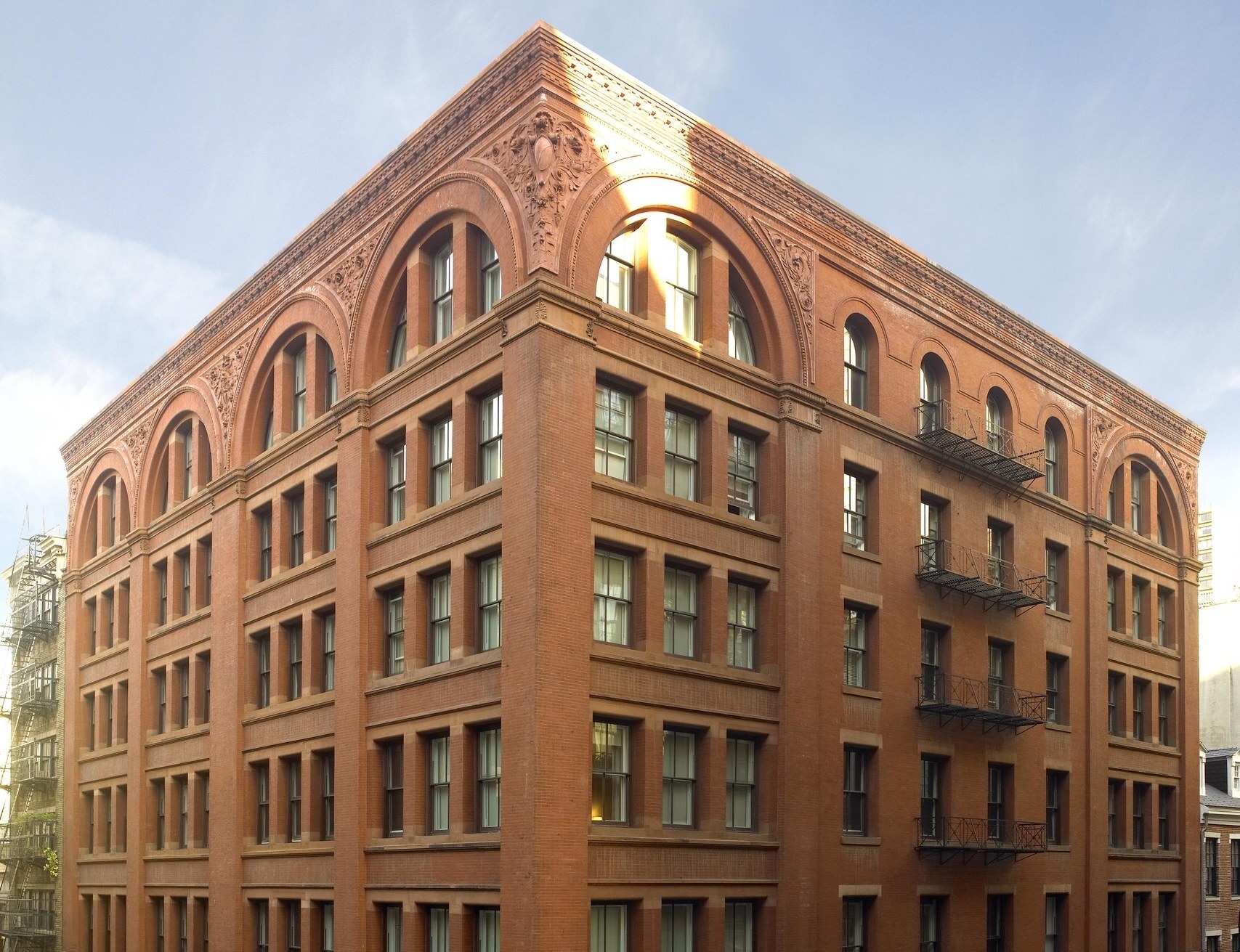 A development and approvals strategy to allow the transformation of an 1888 Romanesque Revival landmark building into a world-class 78-room boutique hotel.
For André Balazs Properties, James Sanders Studio helped to develop an innovative urban development and approvals strategy for The Mercer, a proposed 78-room boutique hotel in SoHo, located in a landmark 1888 structure built by John Jacob Astor III. The adaptive re-use project received unanimous approval from the New York City Landmarks Preservation Commission and City Planning Commission, and, since its opening in 1997, has become an established fixture of the city's landscape.
The Mercer is significant on many counts: as state-of-the-art historical preservation; as an urbanistically responsible, Parisian-style hotel that blends into the streets around it; finally, as a reversal of the usual adversarial model between developer and community.
Phillip Lopate, New York Times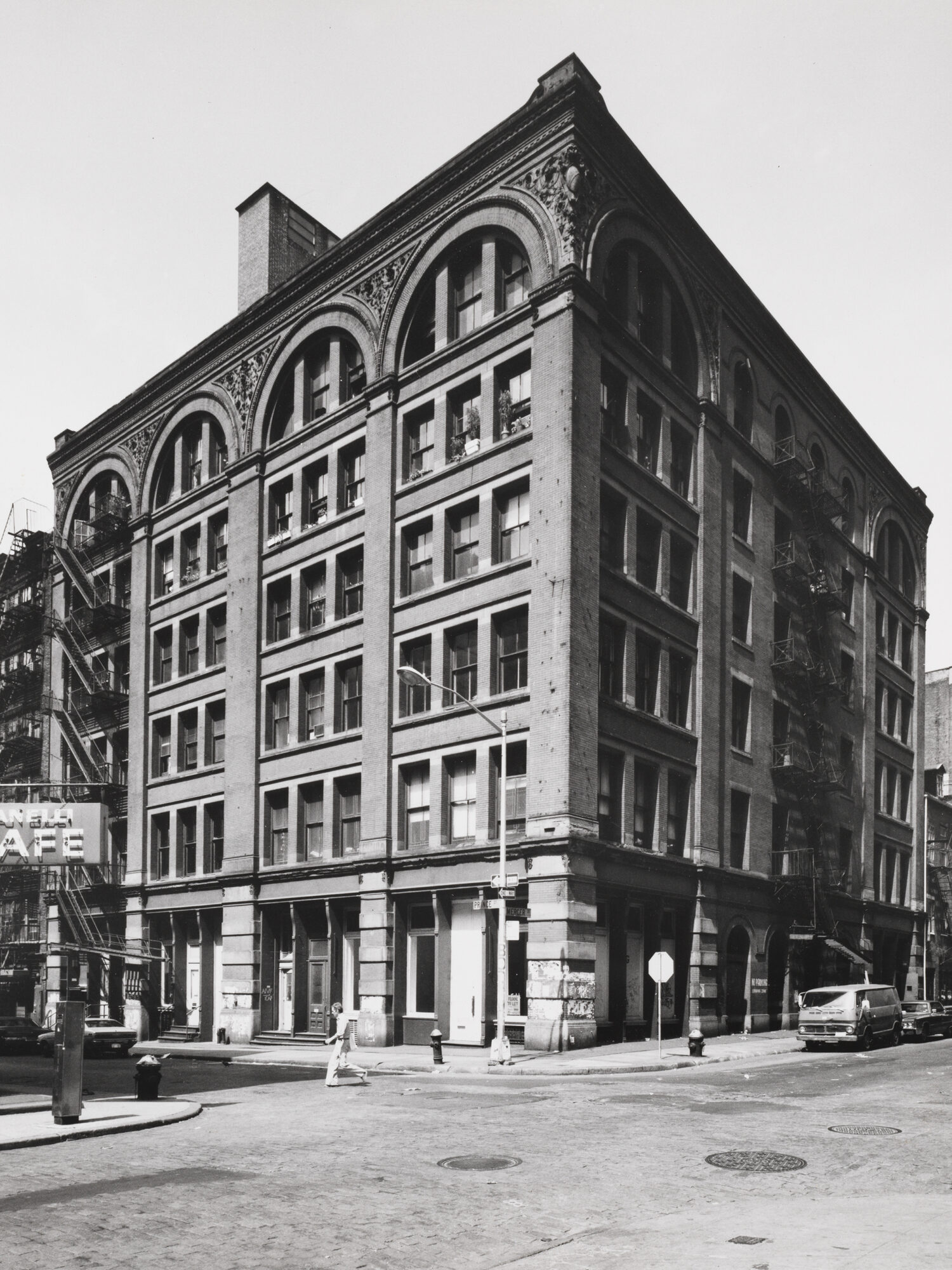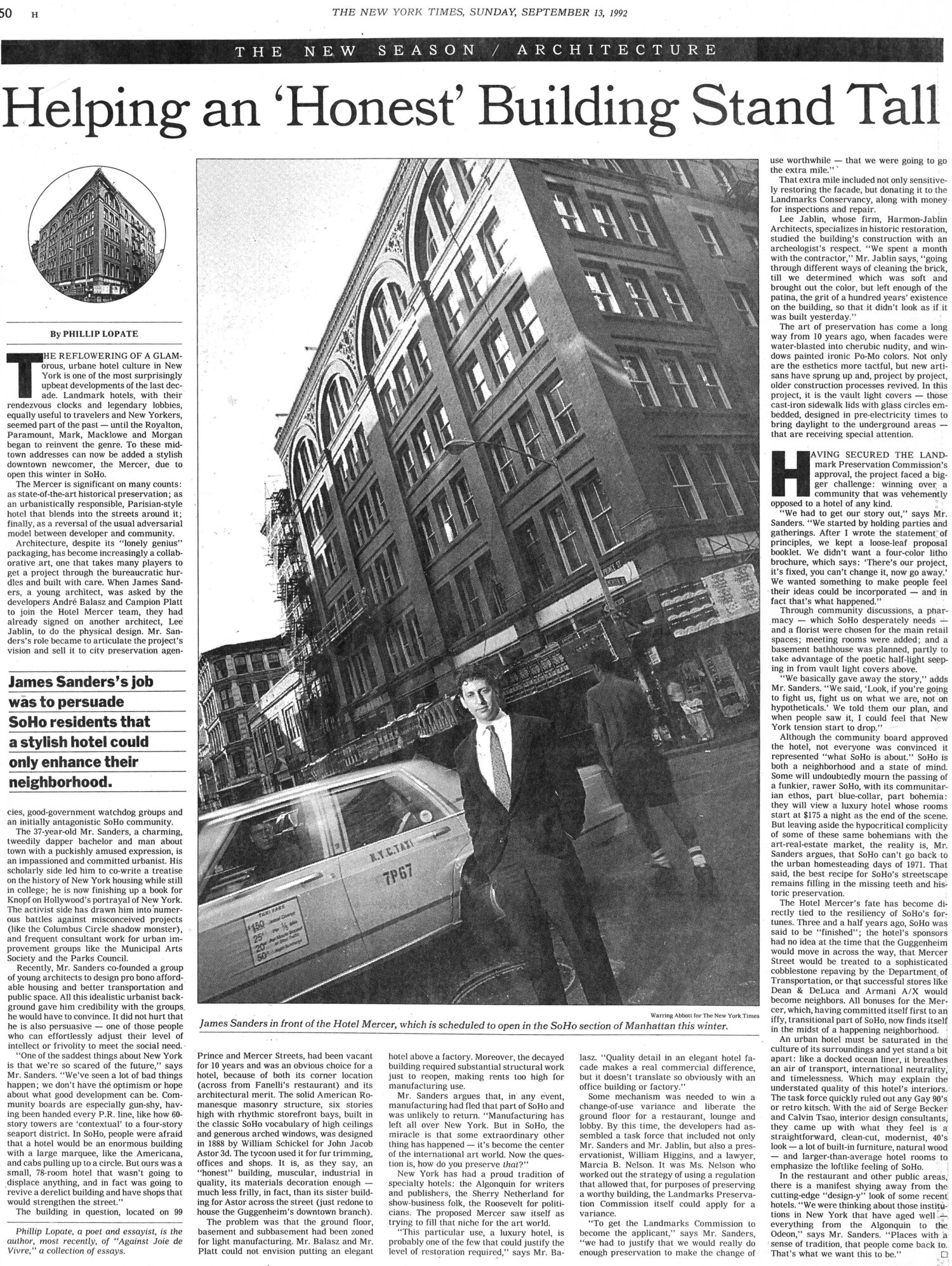 Recognizing to the sensitivity of SoHo residents toward earlier development proposals, the strategy for The Mercer sought to engage the community in a constructive dialogue in order to win broad-based endorsement of the project. Presented in a friendly ring-binder booklet which could be modified in response to community comments, the project offered an urbane program of ground-floor uses and an unusual façade easement arrangement with the New York Landmarks Conservancy, funding the restoration of the building's landmark exterior.