The Constant Future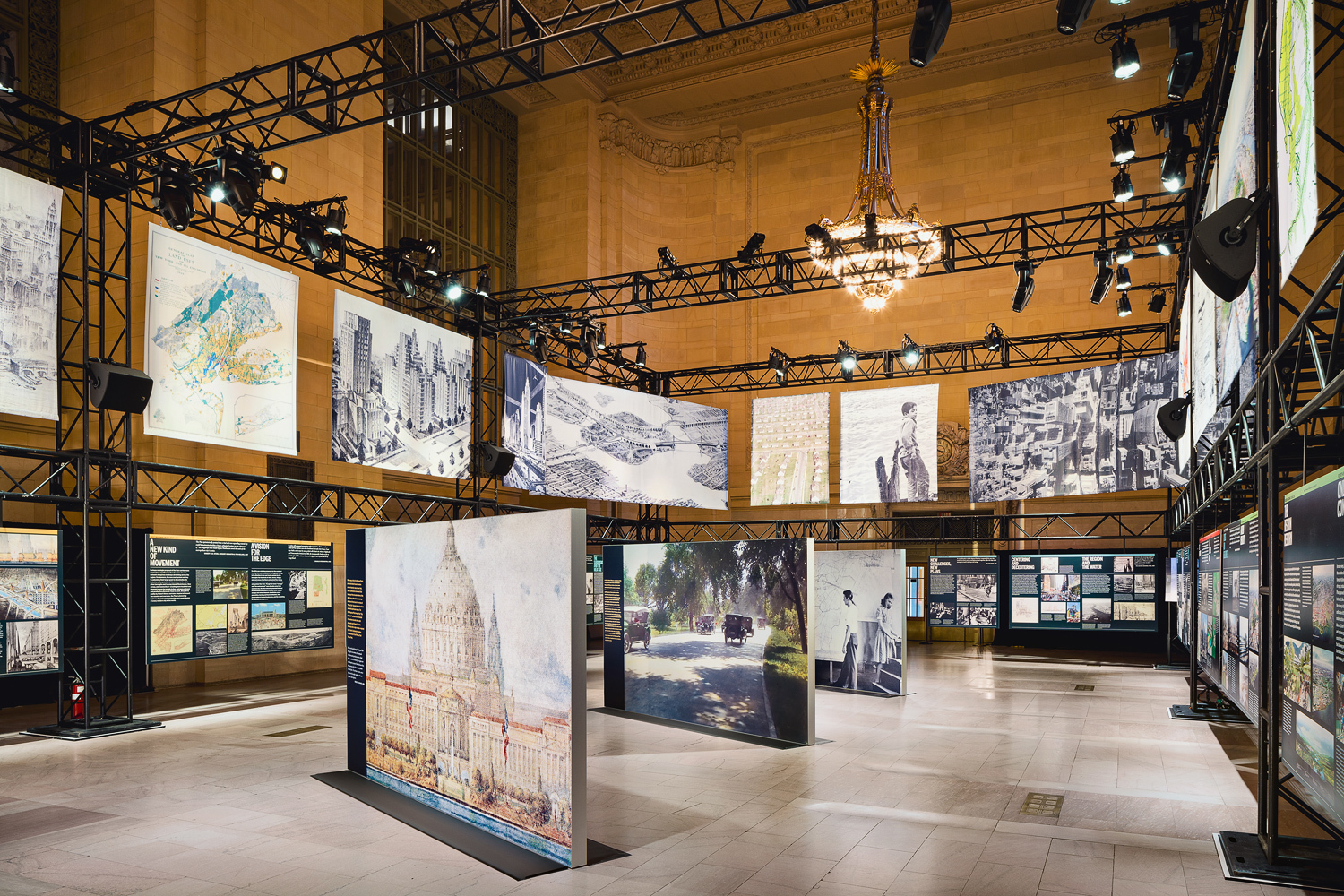 The Constant Future: A Century of the Regional Plan, a large-scale multimedia exhibition in Grand Central Terminal in October 2022, marked the centennial of the landmark Regional Plan and brought a new way of seeing New York—and cities everywhere—to the majestic interiors of Vanderbilt Hall.
Even if you're speed-walking along 42nd Street or trying to make a train, it's worth popping into this show—if only for its unexpected visual allure. What might have been a wonky slog is, instead, a compact illustrated epic. 
Justin Davidson, New York Magazine
A succinct yet gripping display of civic dreams selected from the imagination of the Regional Plan Association….An extremely strong overview of RPA's many encouragements, with…interstitial advice deftly excerpted and accentuated by a range of other context and commentary. 
Anthony Paletta, Metropolis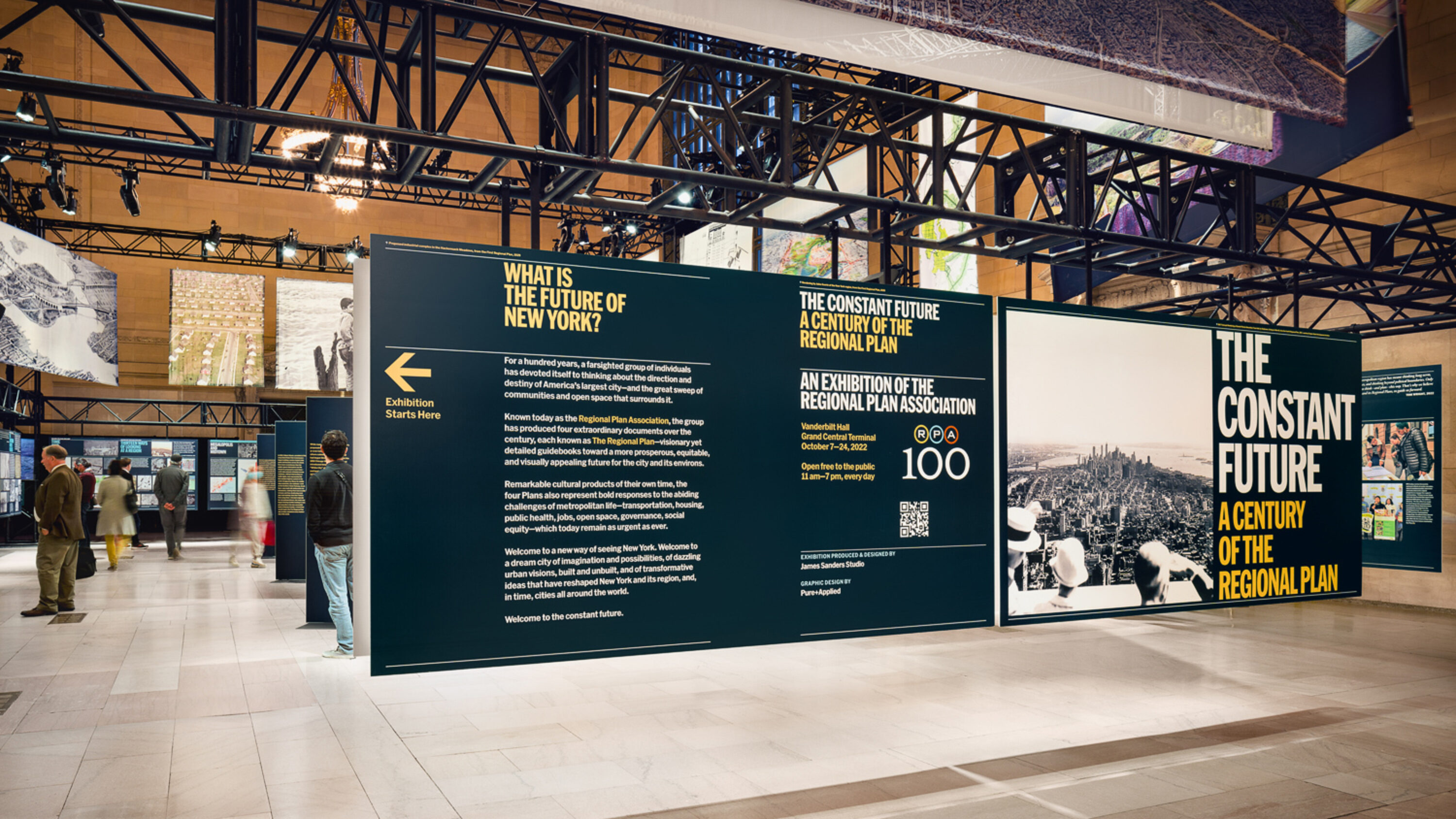 Produced in October 2022 to celebrate the century since the start of work on the 1929 Regional Plan of New York and its Environs, the exhibition deployed that document and its three successors—from 1968, 1996, and 2017—as a thematic "armature" around which the story of the modern metropolis unfolded. Fascinating cultural products of their own time, the four Regional Plans were also bold, imaginative and influential responses to the abiding challenges of metropolitan life—transportation, housing, public health, jobs, open space, governance, social equity and justice—which today remain as urgent as ever.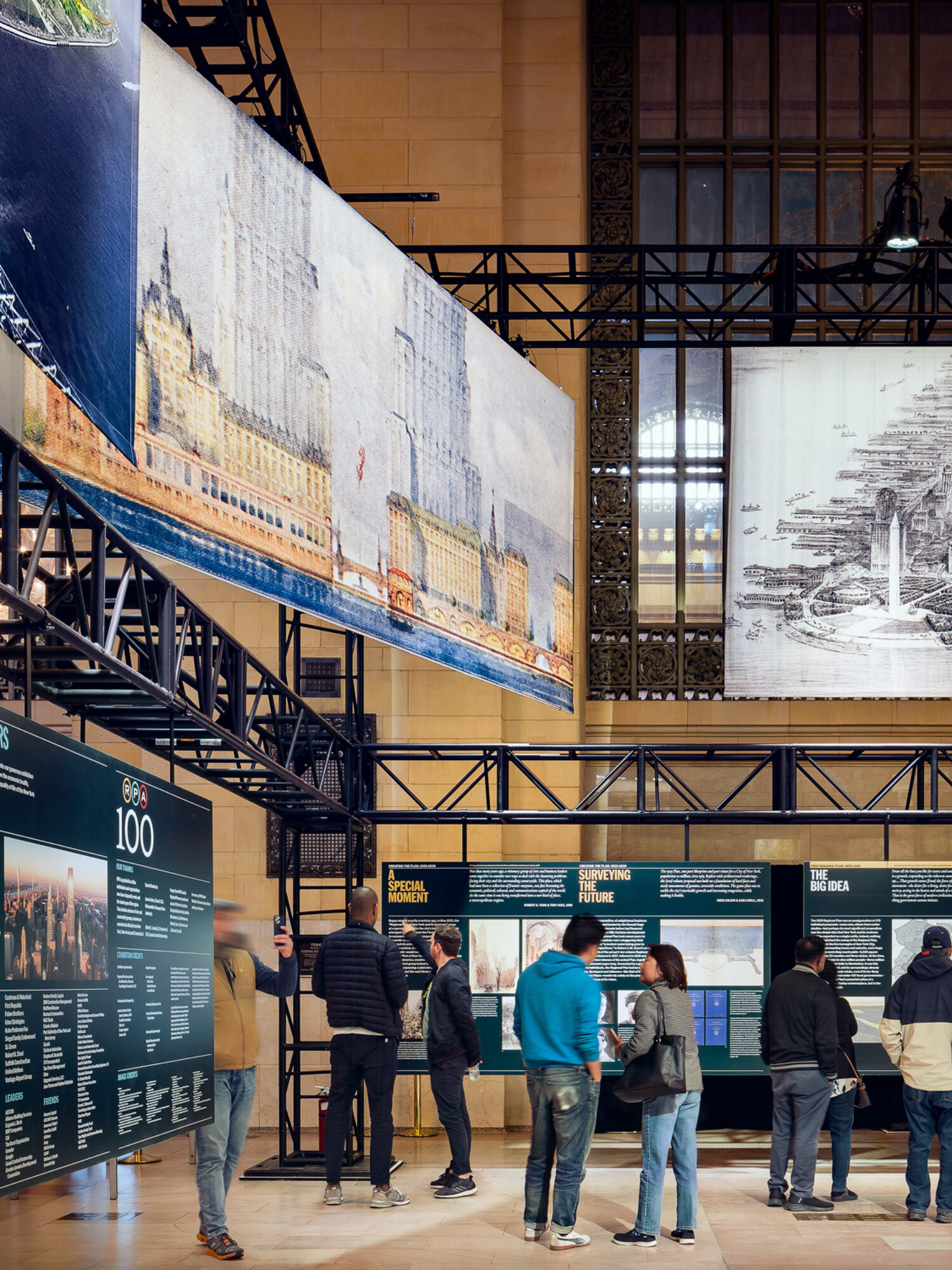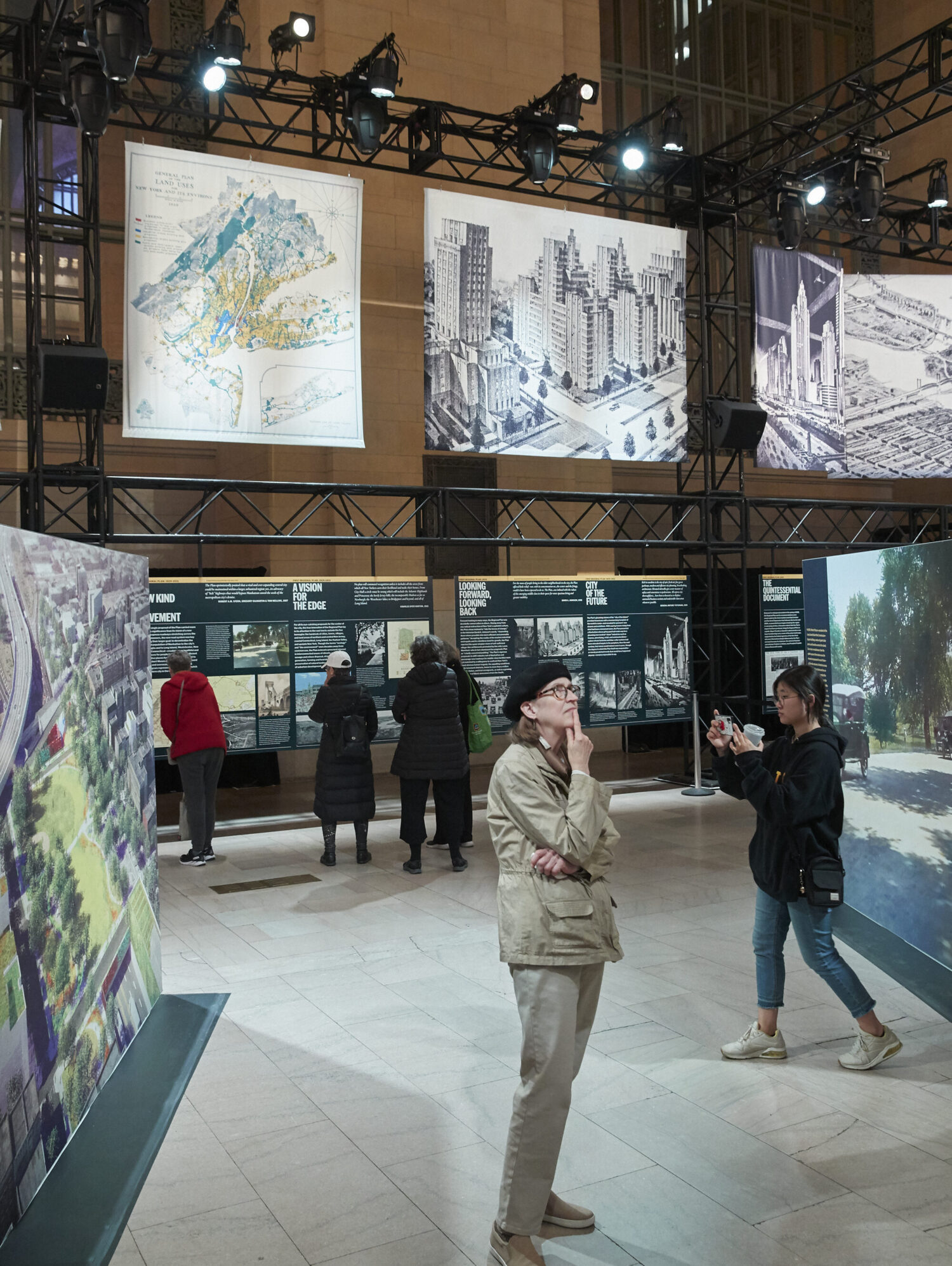 Within the two-story-tall installation, dramatic large-scale photomurals floating overhead—nearly all of them images from RPA's own archives—transported visitors to a "dream city" of imagination and possibilities, of dazzling urban visions, built and unbuilt—and of the transformative ideas that have reshaped New York, its surrounding region, and, in time, cities all around the world.
At eye-level, a series of twenty suspended display panels and monitors combined engaging text and quotes, a rich array of archival and contemporary images—photographs, renderings, maps, diagrams and portraits—and archival film and video sequences to trace the epic story of New York and its surroundings: the first urban area in the world to reconceive itself as a regional metropolis, an idea so familiar today it is almost commonplace, but a radical, innovative and daring new way of thinking in the 1920s.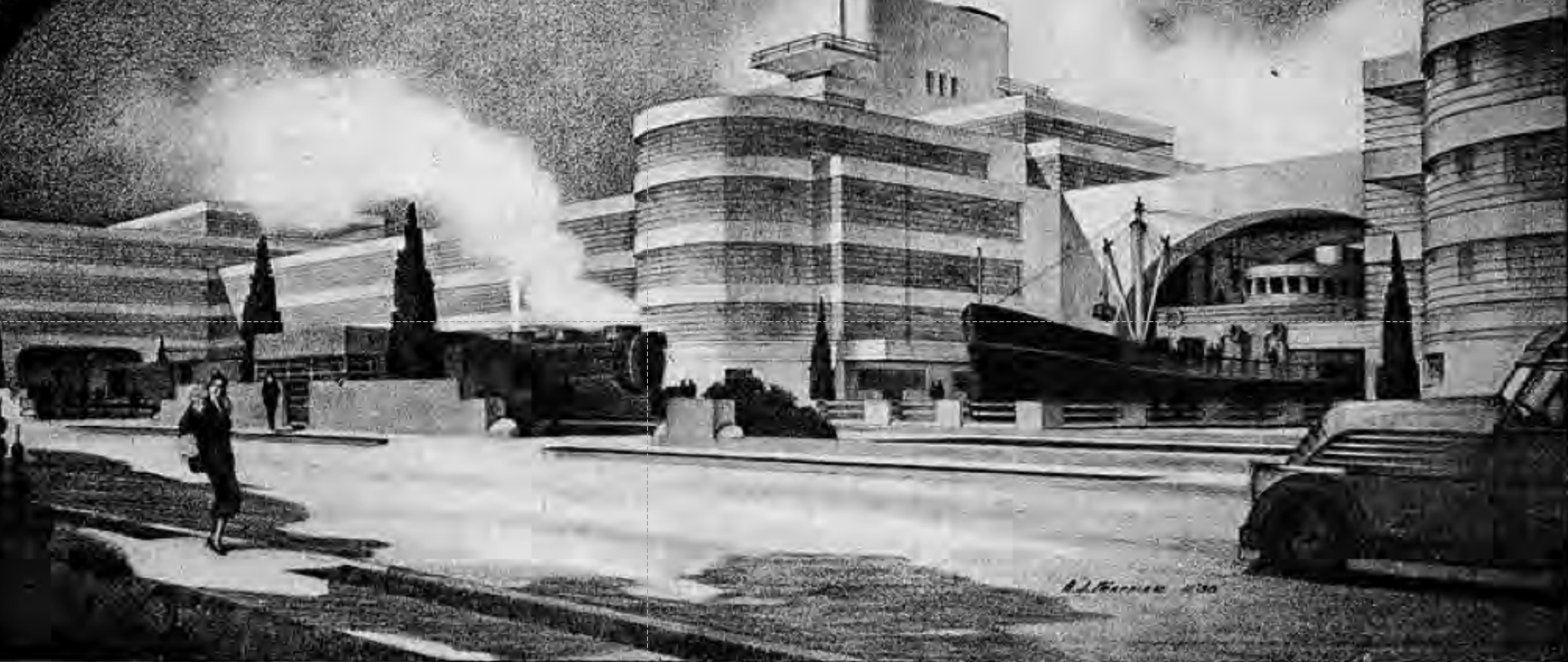 Located in a world-famous urban landmark and bustling transportation hub that is itself an unmatched symbol of regional thinking—The Constant Future offered visitors a sweeping overview of America's greatest metropolis even as it explored the notion of planning itself: the inspired imagining—and detailed envisioning—of a city, a region, and a world still to come. Above: The Regional Plan's proposed industrial complex for Hackensack Meadows, New Jersey, 1929. Below left: a diagram from the 1967 Regional Plan of midtown Manhattan. Below right: a rendering from the third Regional Plan of the proposed Meadowlands National Park in New Jersey, 2017.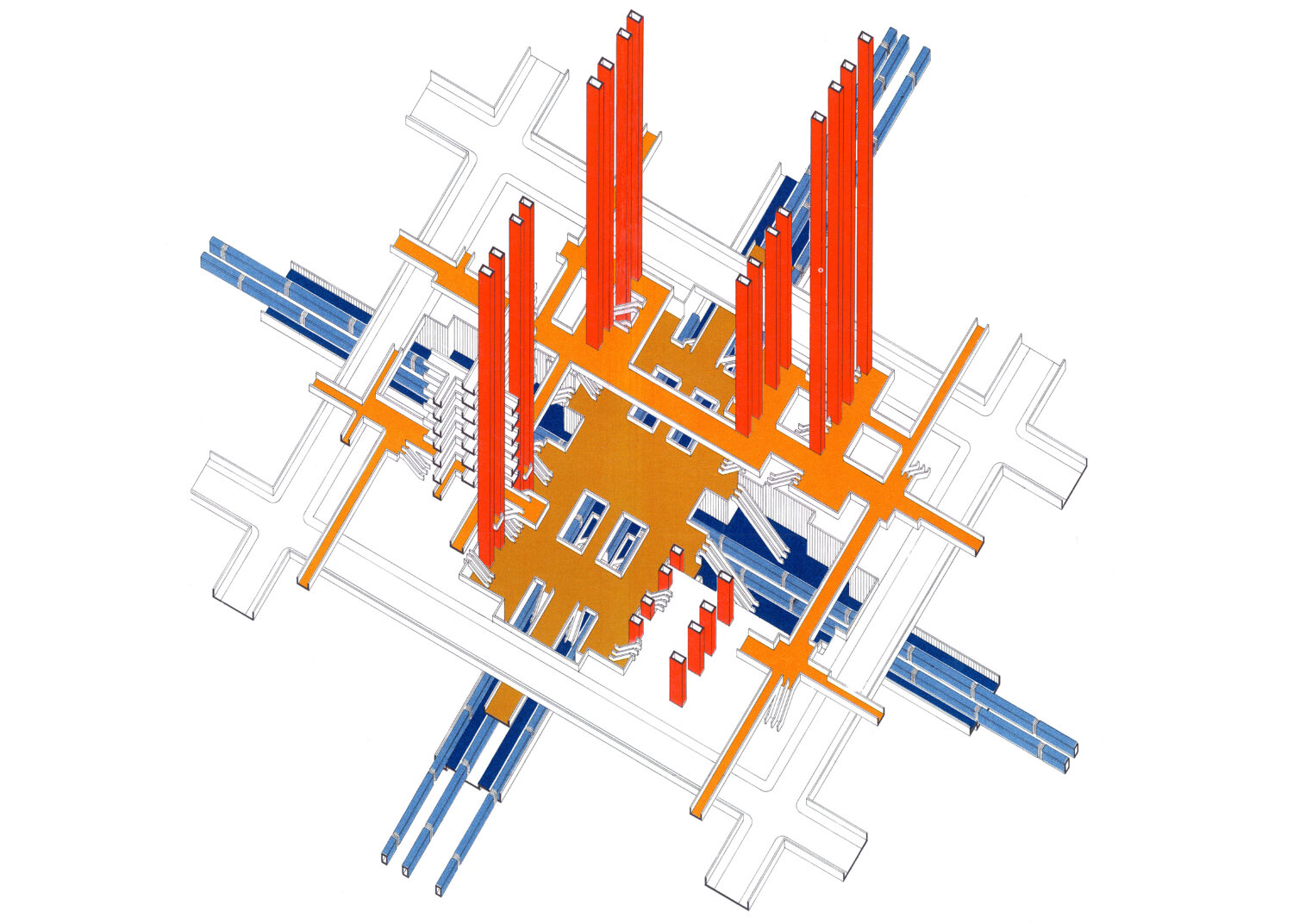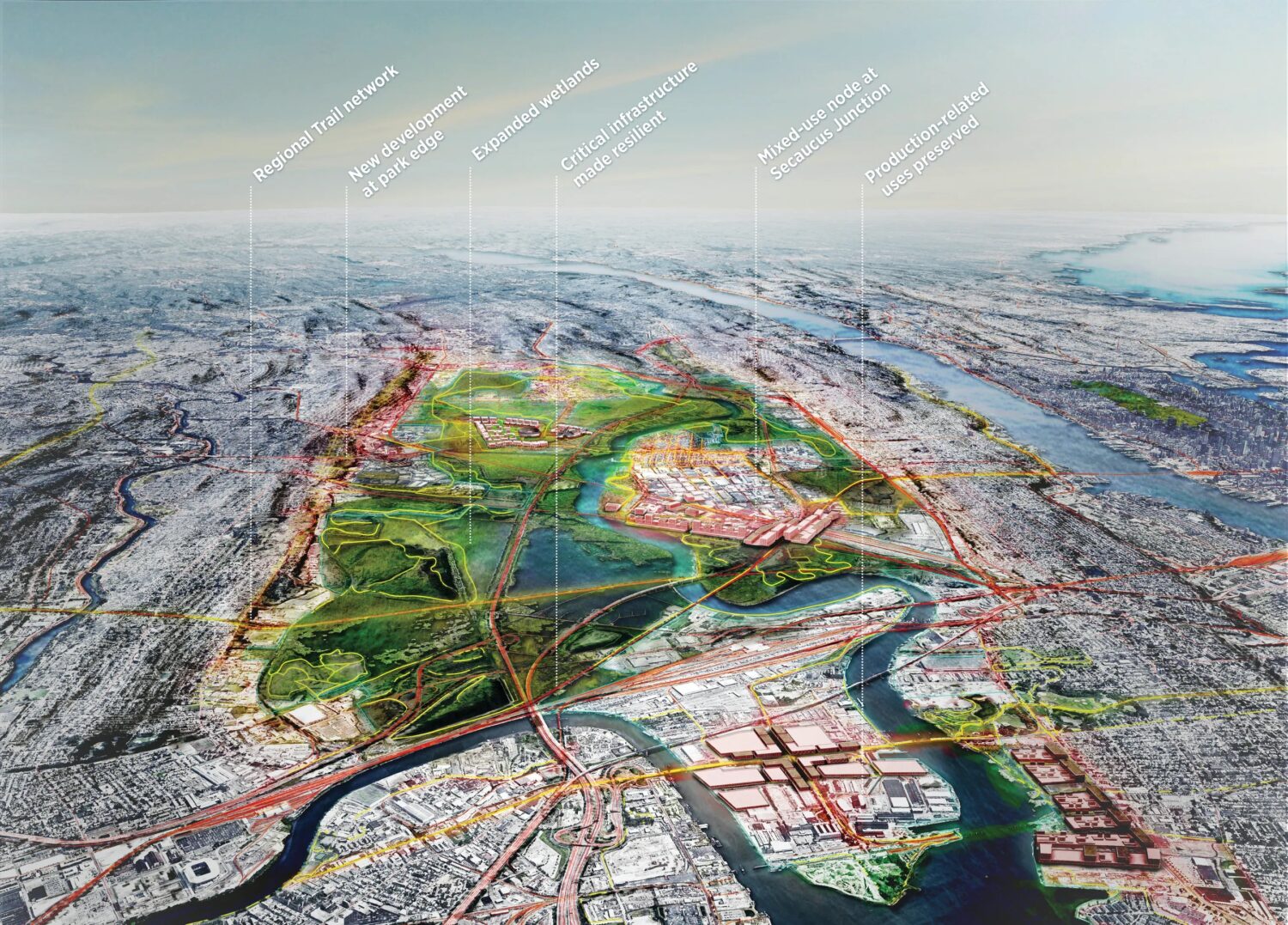 During its three-week run in Vanderbilt Hall, the exhibition was visited by over 1,200 people a day and hosted several public programs and events related to the future of the city and region. Representatives of RPA at the show's welcome desk engaged with visitors, answered questions about the organization and urban planning, and offered viewers an opportunity to record their comments, including this sample:
Excellent exhibition—great history, visuals and videos!
Steve Baron, Philadelphia
I hadn't heard of the RPA before…what a great exhibit to showcase its efforts!
Eric Hansler
Wow, what a fantastic exhibition! Thank you so much for opening my eyes to amazing resources and for NYC history, development, and future planning.
Ella Teleosa, Brooklyn native
Wonderful! Though-provoking presentation that clarifies the past and opens the future.
Glover Stern
Phenomenal, unexpected exhibit upon entering Grand Central. So well organized, narrated, and the images capture the feel, change, and growth of the city. Well done!
Heather Dell
A fantastic exposition of NYC and environs' history over the last century. What a ride it has been and great to know the RPA is helping to control the ride. Congrats on a great exhibit—hope a lot of folks visit it.
Hugo Soskin
Thank you for this amazing overview; so compact without being dense and an eye-opener to what does and does not work.
Sheila N. Jasbowe
Fantastic and inspiring! Hoping progress will continue.
Hillary Bozell Delise
While the exhibition was running, its sponsors commissioned the celebrated New York photographer Gus Powell to produce a series of images capturing the experience and interaction of visitors with the show. See slideshow above.