NYU Open House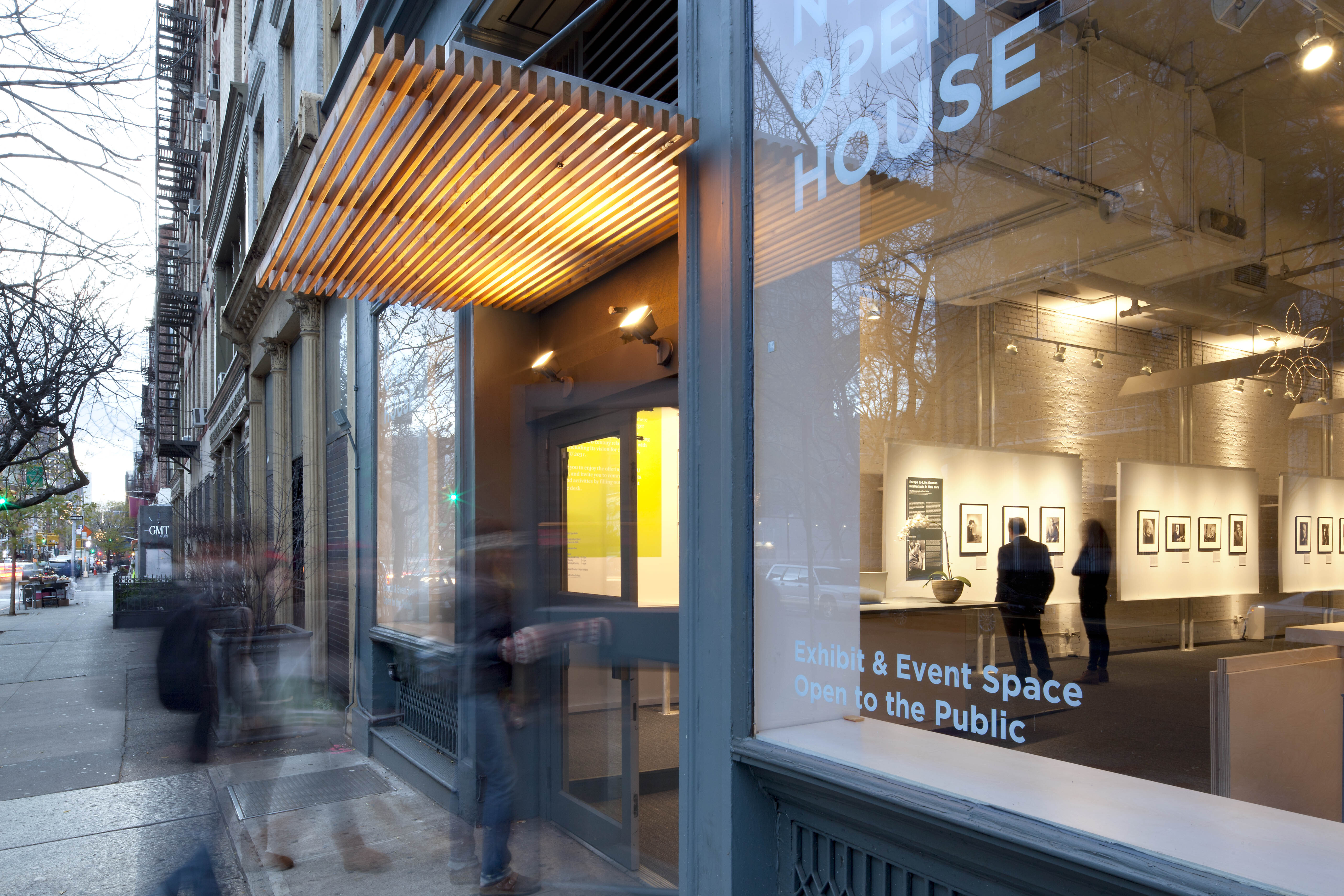 A streetfront civic and cultural hub for New York University, reasserting—and expanding—the school's distinctive linkage of academic and urban life.
For NYU—America's original "metropolitan university"—a street-level "commons" where the school's academic life could engage with that of the larger city. Located in a 4,000 SF space on La Guardia Place in Greenwich Village, NYU Open House flexibly accommodated a variety of activities: a photographic gallery, a 73-seat event space, a display of proposed campus development, and a permanent exhibition on the two-century-long relationship of the university and the city.

A small space that delivers big results.
Linda Miller, Oculus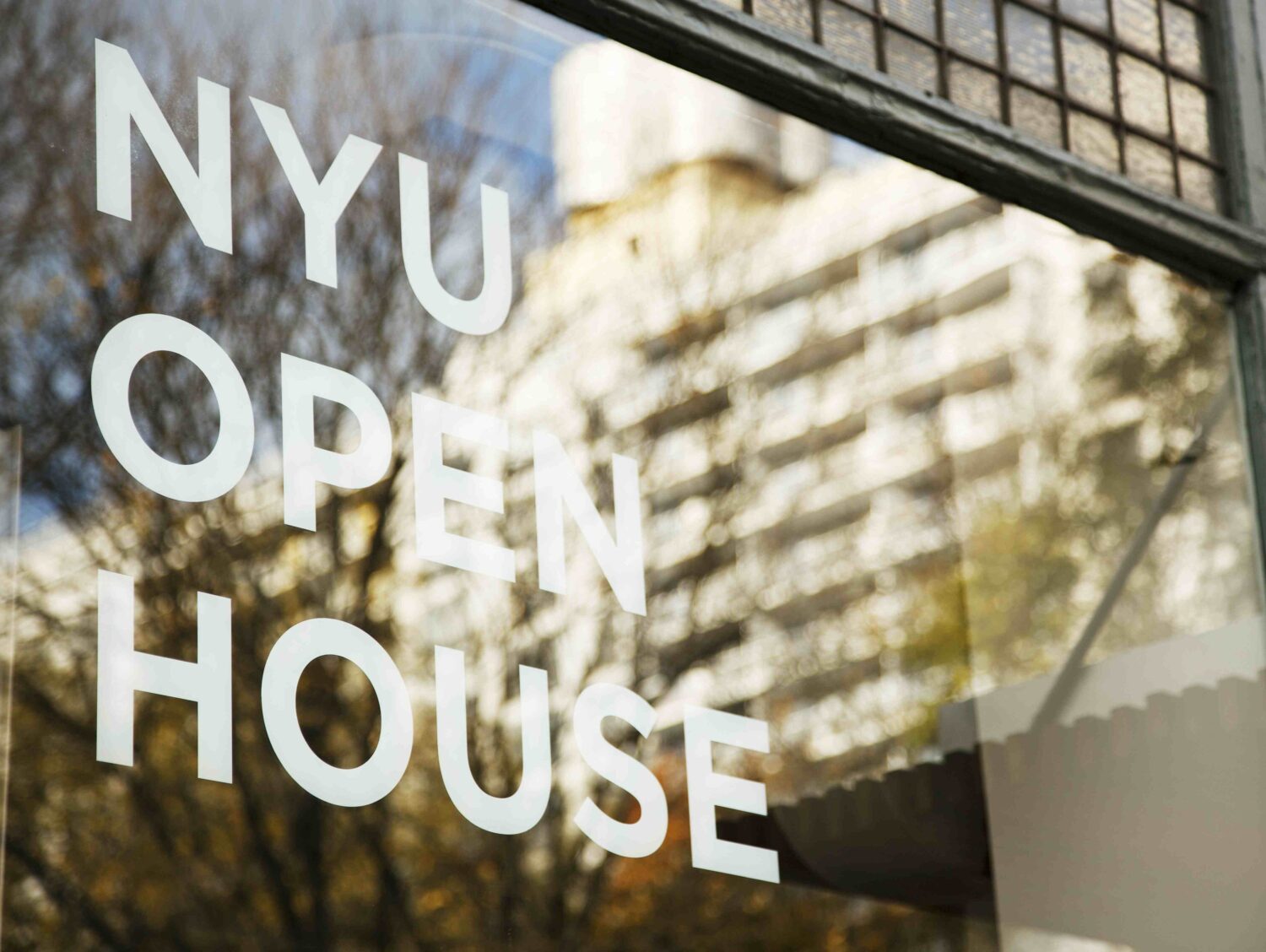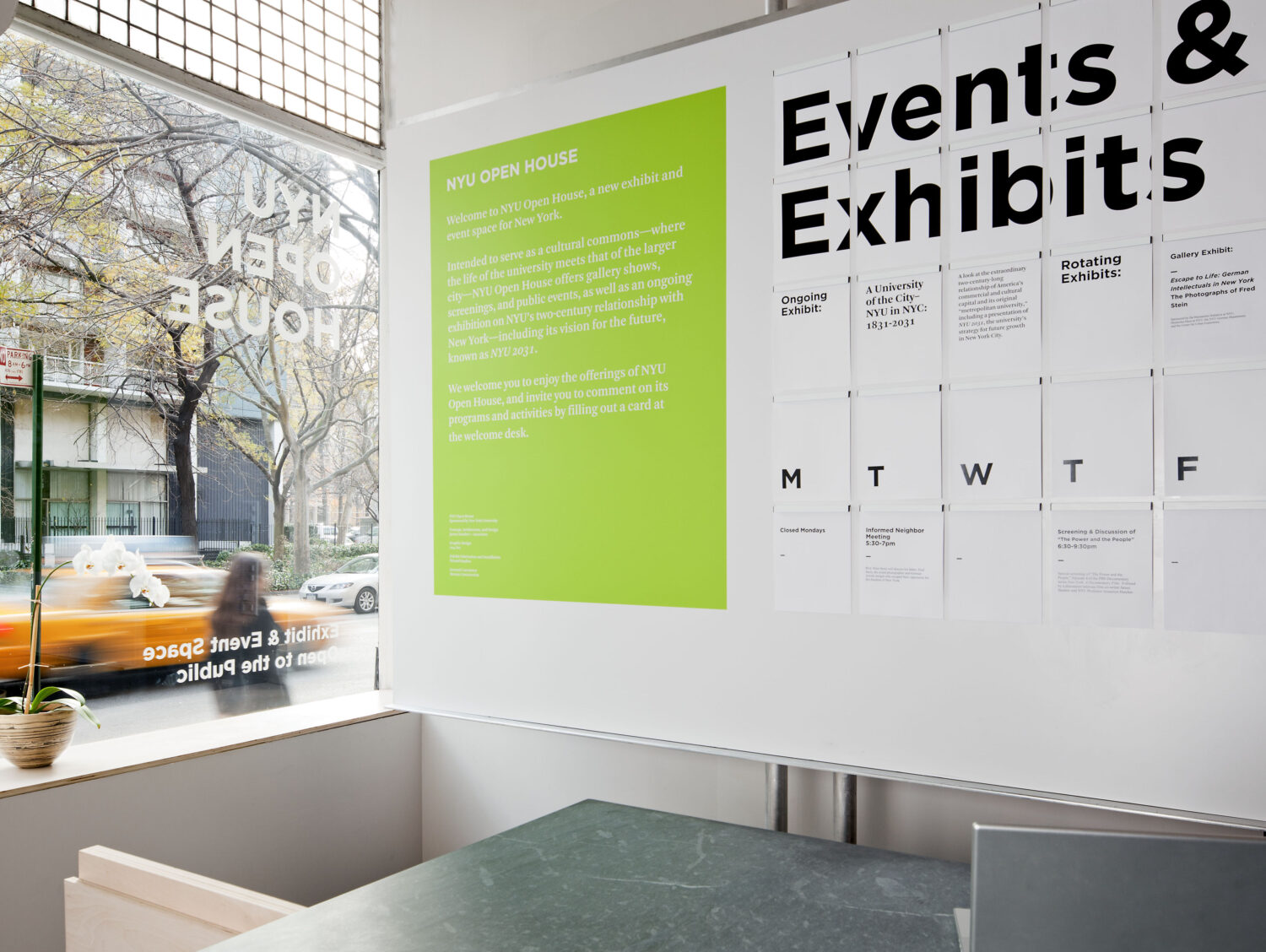 In its streetfront location, its open and airy design, and its welcoming graphics (by 2x4), the project sought to highlight the distinct city-bred heritage of NYU, which, since its founding in 1831, has oriented itself not to leafy quads, like most older American colleges, but to the busy streets of Manhattan (above).
NYU Open House's interior—white brick walls fronted by easel-like panels—took inspiration from the 1970s lofts and galleries of nearby SoHo. Its design also responded to the rhythm of the original cast-iron columns, now extended by lighting valences (allowing flexible illumination) and "columns of light" between the panels. Rotating panels in the center encouraged the free flow of visitors by day while pivoting in the evening to establish a theater-like enclosure for the event area.
Within the interior—whose original details, including an an arched glass-lens skylight in the rear, were carefully restored—new casework elements presented a series of proposals for the university's future growth, to which the visiting public was asked to respond.
As the project's centerpiece, James Sanders Studio curated a museum-quality permanent exhibition: A University in the City: NYU in NYC, 1831-2031 (with graphics by 2x4), tracing NYU's long and complex relationship with its home city, as well as its proud heritage as one of the first private institutions to make college education available to a wide and diverse public.

See entire exhibition here.