Seaport Past + Future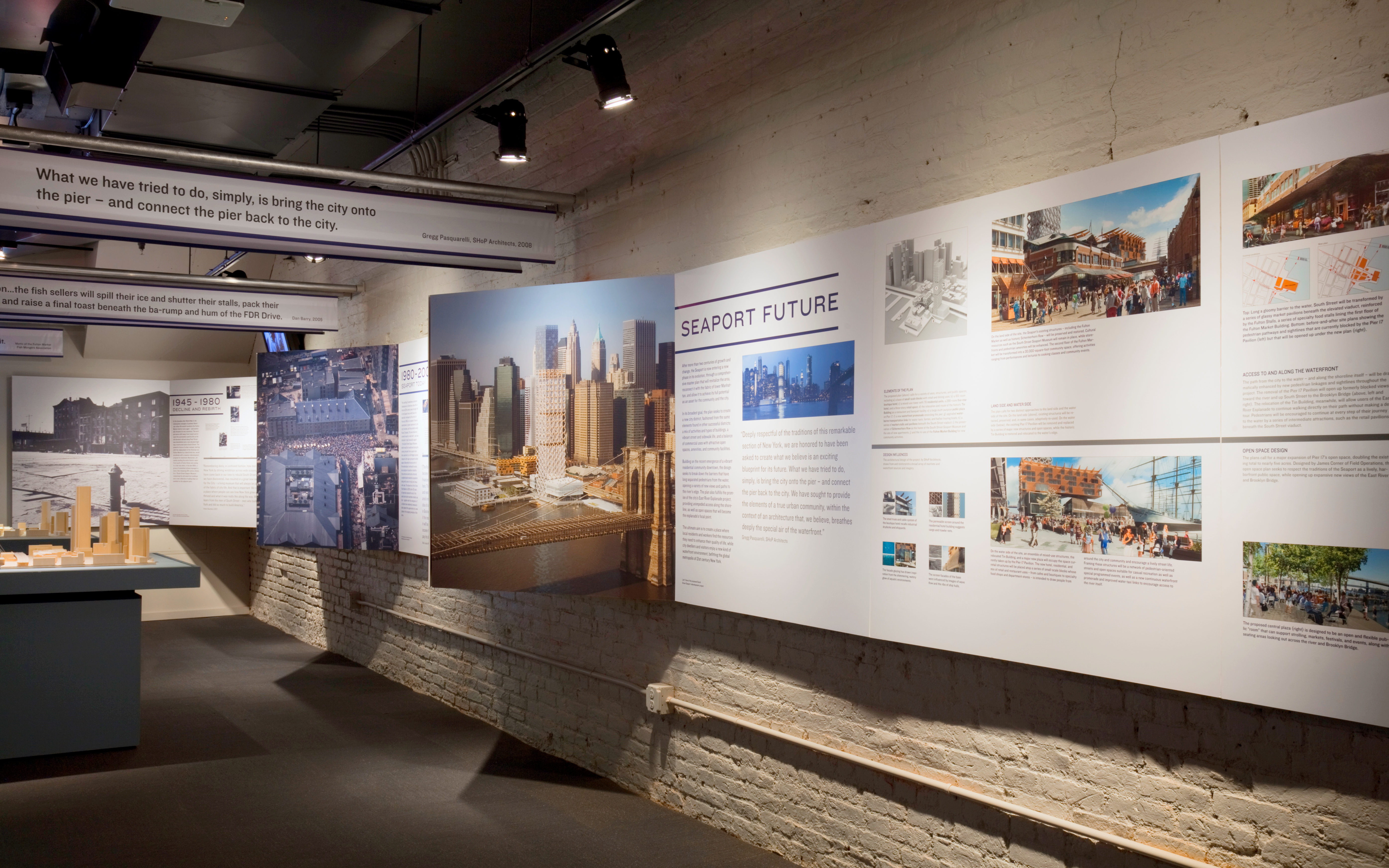 A street-level engagement and interpretive center in the Seaport District, featuring a museum-quality exhibition of the area's storied past, and proposals for its future.
For General Growth Properties, a street-level interpretive center in the historic Schermerhorn Row at the South Street Seaport, free to the public, showcasing a multimedia exhibition tracing the story of the area from 1783 to today. Located in two storefronts conjoined into a single space, Seaport Past + Future combined period models, a timeline, videos, and a new film by photographer Douglas Levere to present the history of a storied waterfront district, proposed concepts for its future—and a larger meditation on time and the city.

The South Street Seaport has been a critical node of activity in Lower Manhattan for generations and the South Street Seaport Museum and its new exhibit, "Seaport Past & Future," pays homage to that important past.
Robert Lieber, New York City Deputy Mayor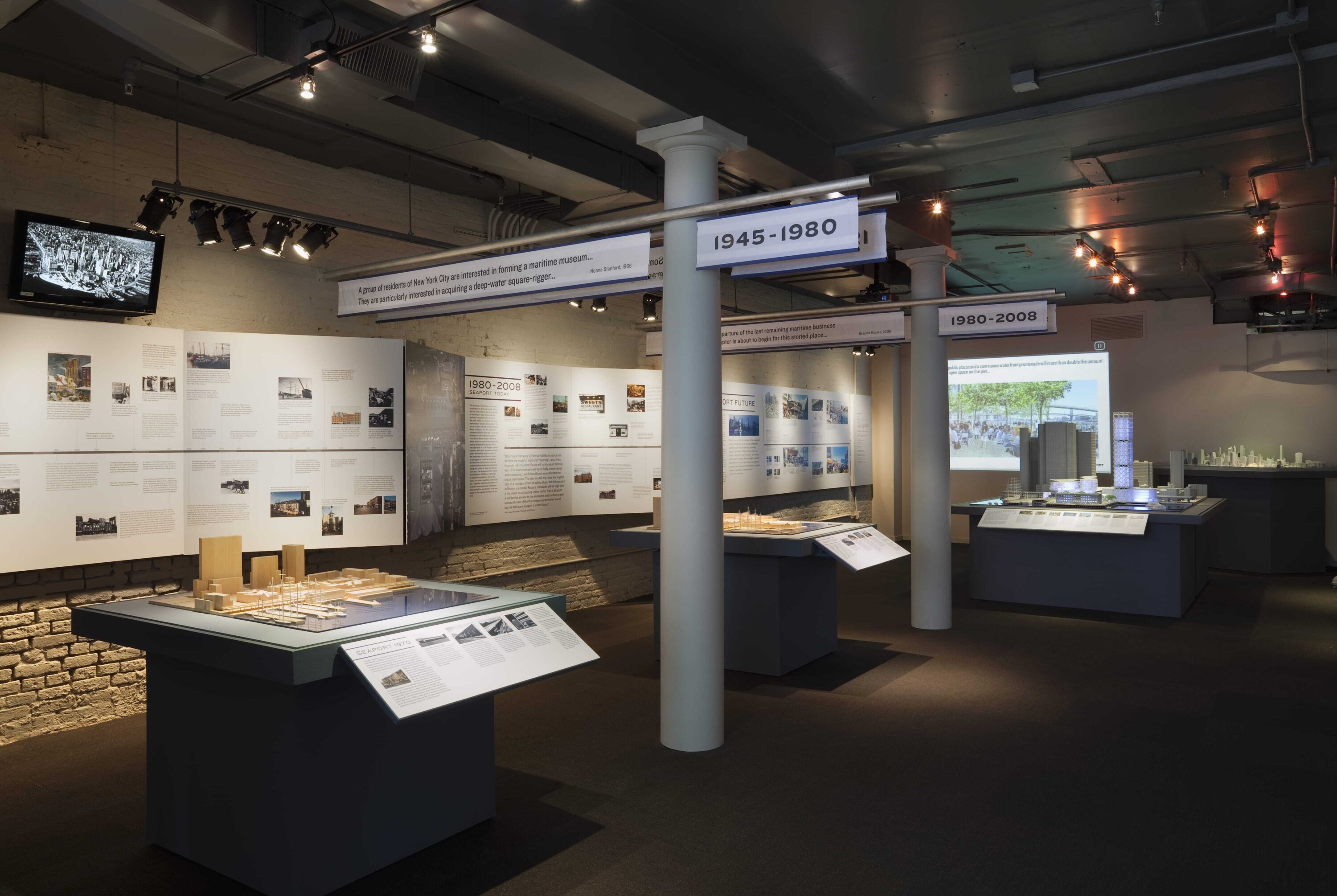 In Seaport Past + Future, the "chapters" of the district's history were presented in a series of bays, each centered on a carefully researched basswood model of the Seaport area as it appeared in a specific year: 1840, 1880, 1920, 1970, and 2008 (below, left). These were framed by timeline panels (with graphic design by Pentagram) tracing the technological, economic, and social forces driving each era's growth. Cross-spars and fabric banners, evoking the district's maritime spirit, offered evocative quotes from period observers (below, right).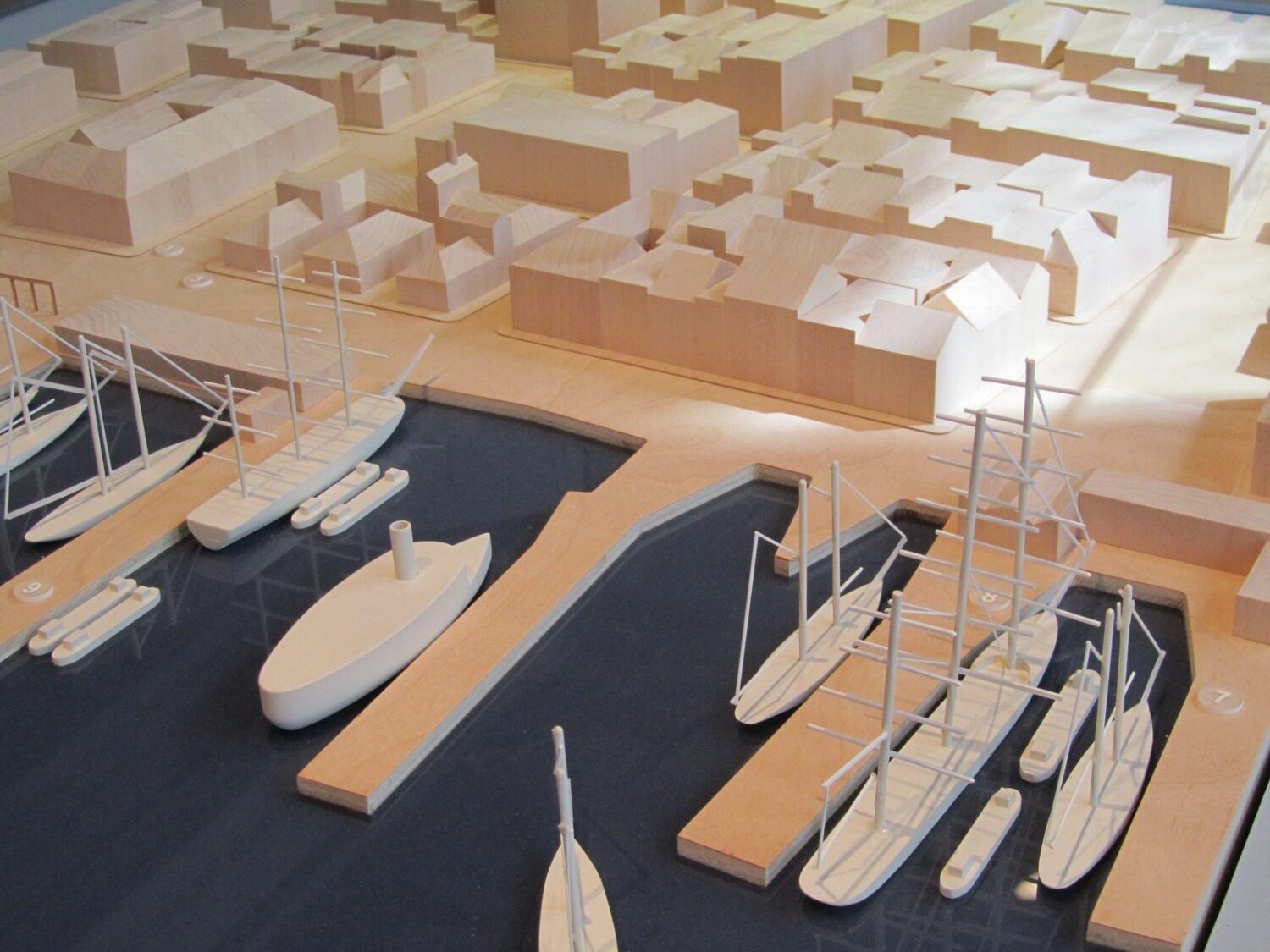 In the largest sense, Seaport Past + Future proposed the district as one of America's premier laboratories of urban growth, over the course of two centuries—from its early clipper ships, to its pioneering steam ferries and elevated trains, to its postwar highways and urban clearance programs, to its innovative adaptive re-use initiatives in recent years. Indeed, the story of the modern city itself could be glimpsed in the Seaport's blocks—if one knew how to look.

See full timeline panels here.