Stahl/Kirsch Residence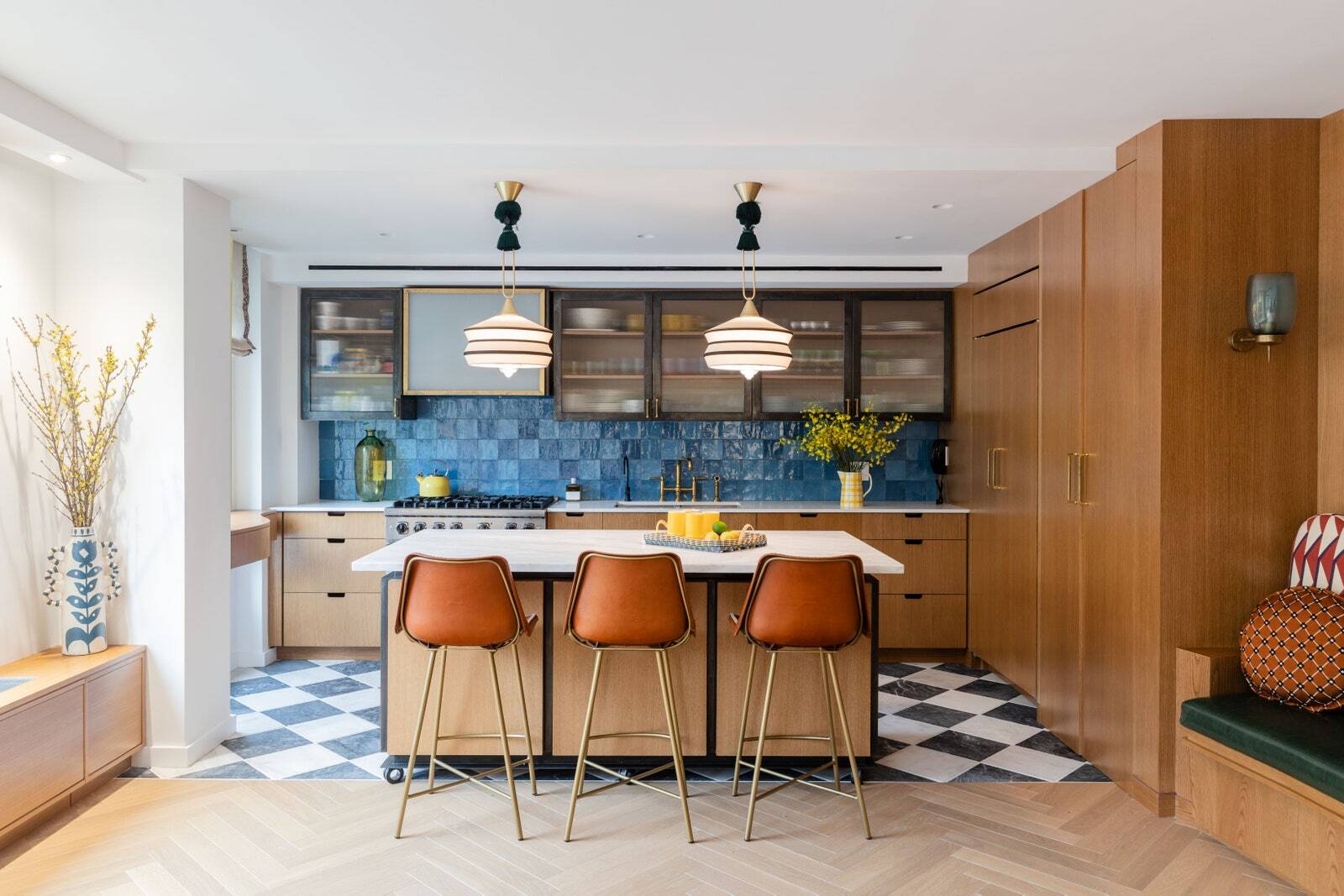 In collaboration with the interior designer Chiara de Rege, the reimagining of a Fifth Avenue apartment overlooking Central Park, bringing its mid-century modern spirit into the 21st century.
For the renovation of a 1,800 SF apartment on Upper Fifth Avenue in Manhattan, overlooking Central Park, James Sanders Studio collaborated with the interior designer Chiara de Rege to produce a design appropriate to the simplified, quasi-Miesian architecture of the original structure—a white-brick apartment house built in 1961—yet suitable to the needs and aspirations of a 21st century family with children.
The new design sought to respond to—and amplify— the apartment's mid-century origins by preserving the fluid layout of its entertainment rooms, extending the horizontal cast of its wide Central Park views with low window seats, and introducing shaped and lighted ceiling panels to create room-like areas for living and dining, without interrupting the overall flow of space.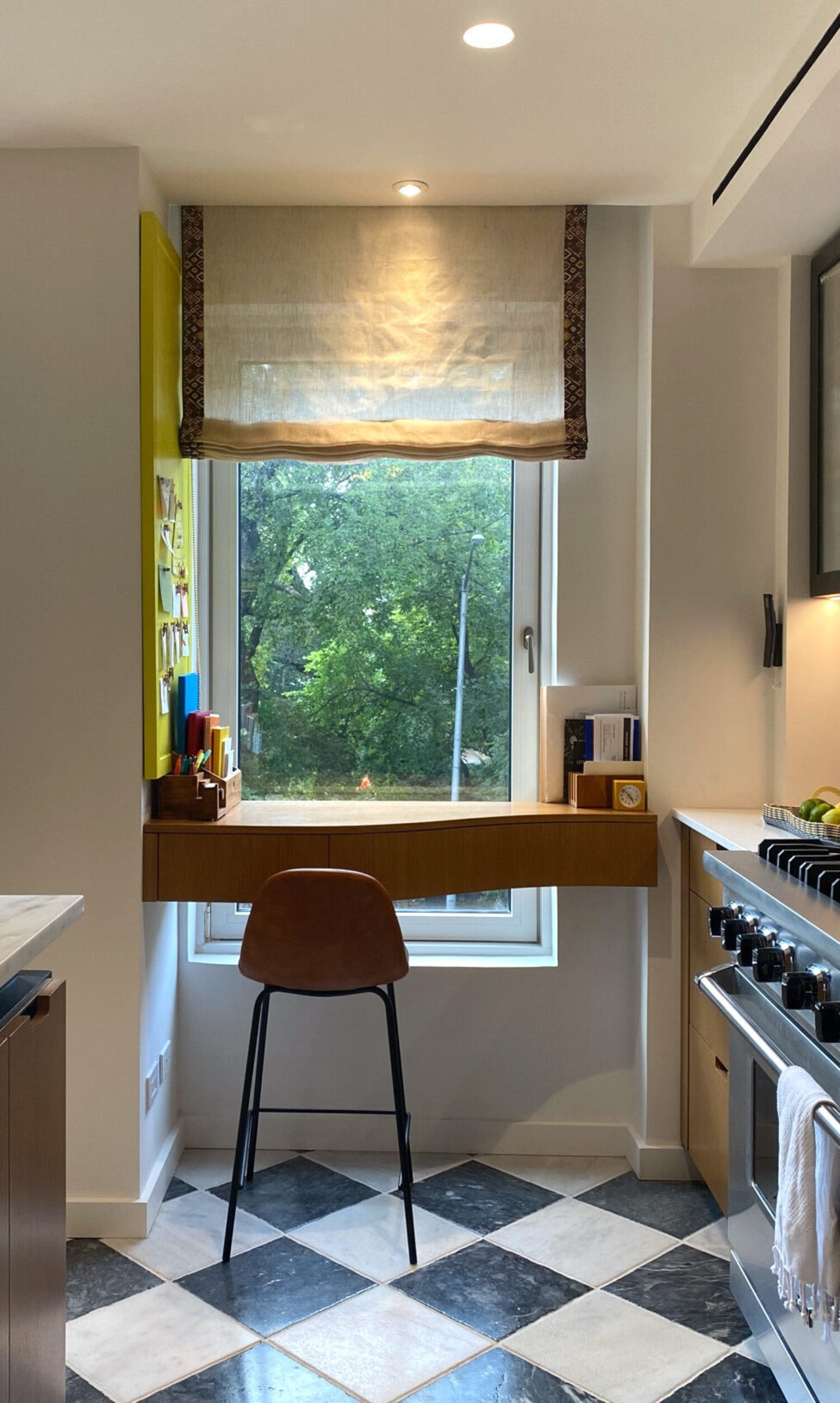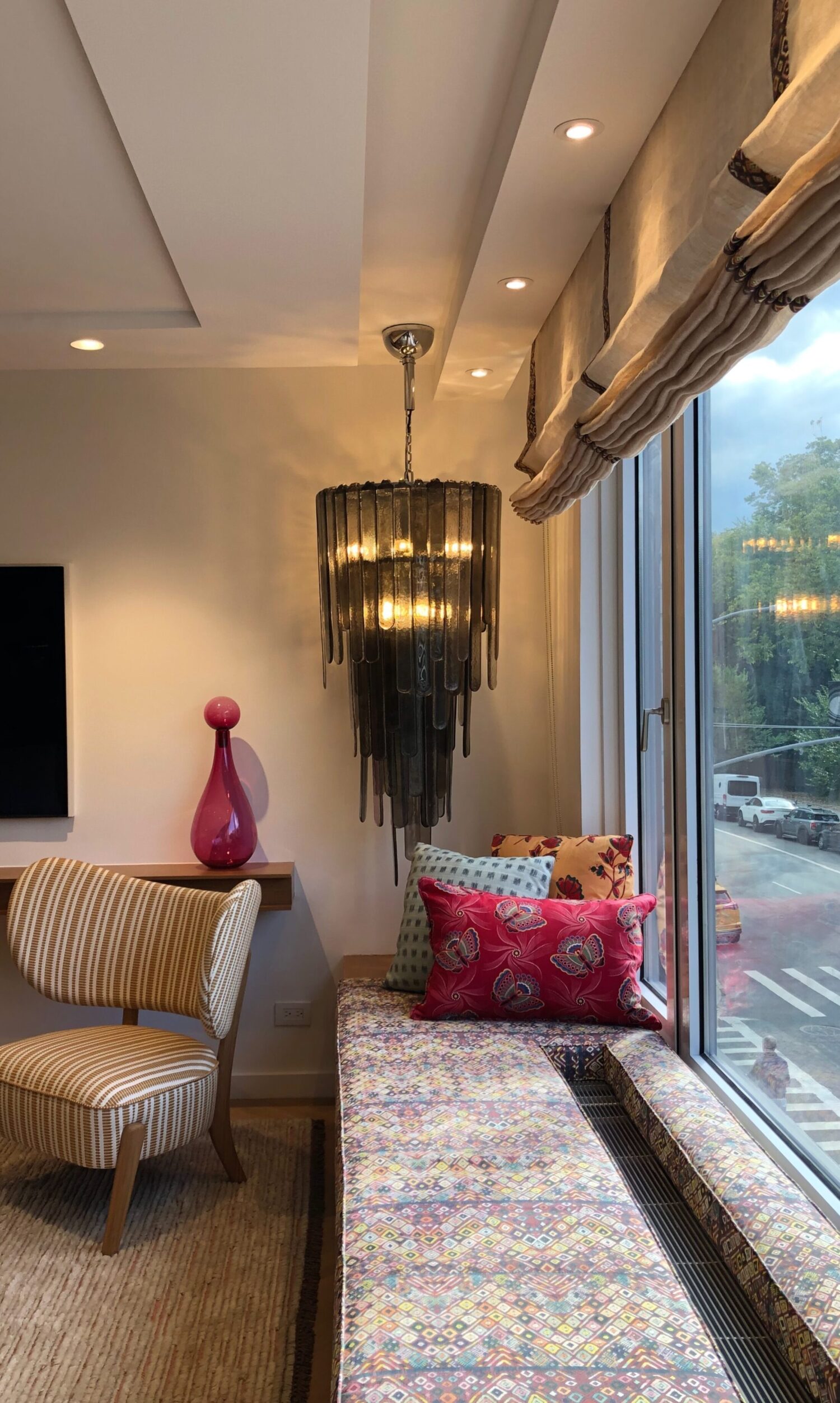 The design was also informed by its location on Fifth Avenue, whose classic apartments have long been famed for their high-quality finishes and richness of treatment and detail. At the Stahl/Kirsch apartment, a custom motif—a gentle serpentine curve—served as a "mantle" centering the living room, a household desk in the kitchen area (above), and a bookcase in the children's gallery (below). Underfoot, oak herringbone floors gave way in the kitchen to a checkerboard of reclaimed black-and-white marble, further recalling the design's distinctly New York heritage.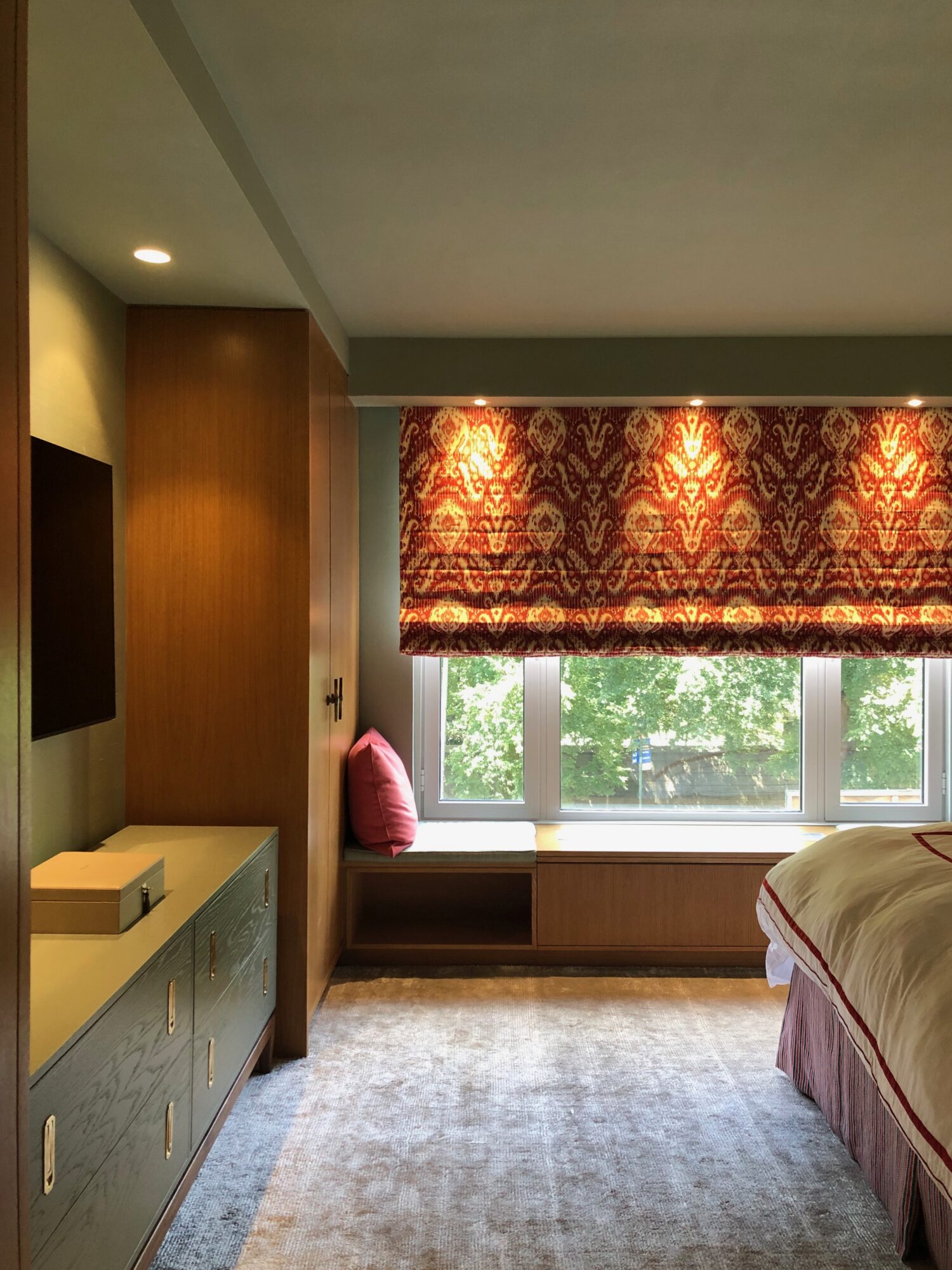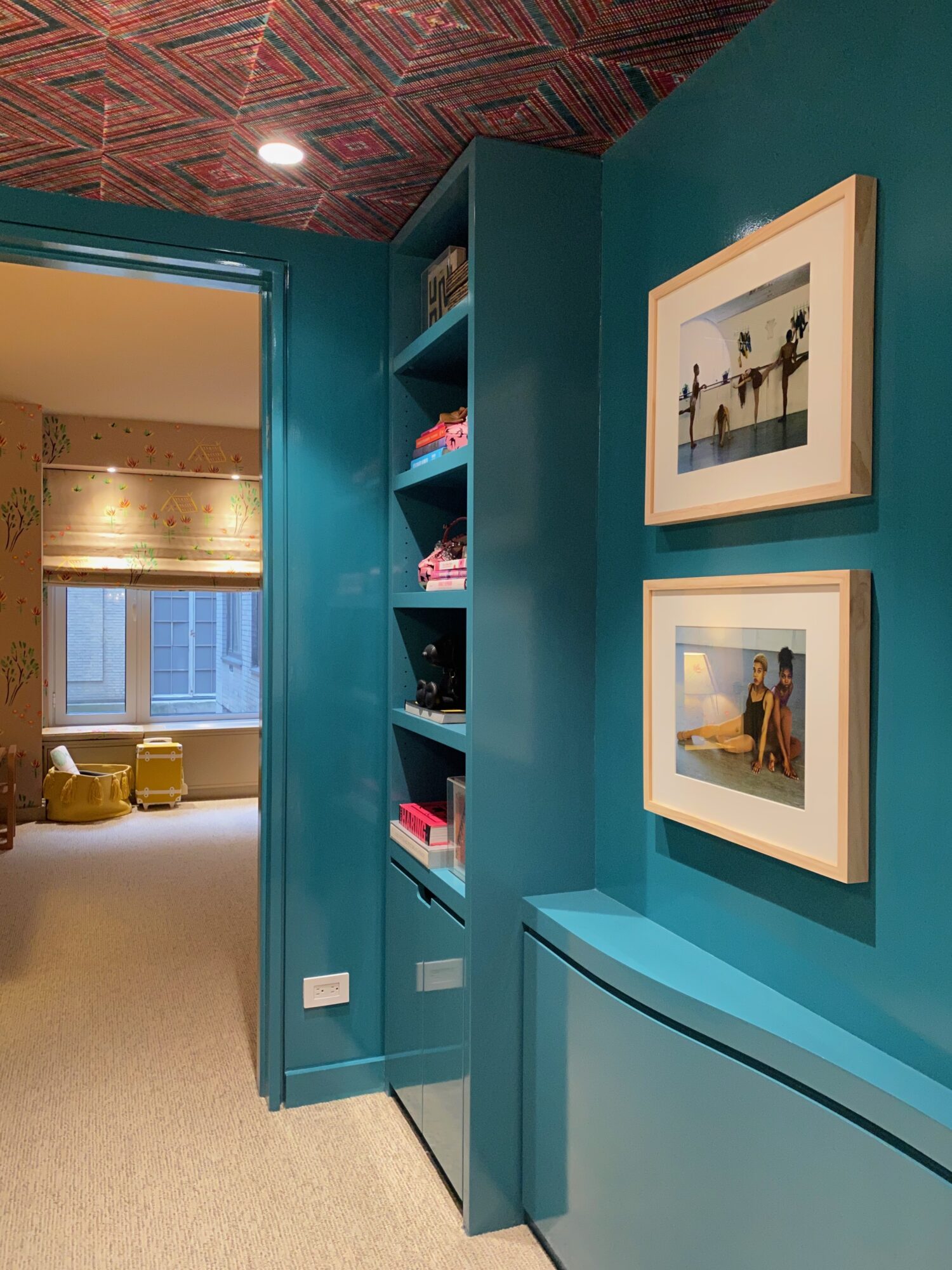 In the best tradition of the avenue, the new layout at the rear of the apartment offered an extensive master bedroom suite overlooking the park (above, left) as well as a "children's gallery" linking the children's bedrooms and bathroom (above, right), suggesting the kind of gracious "anteroom" spaces that Fifth Avenue apartments are known for.