Seaport Lab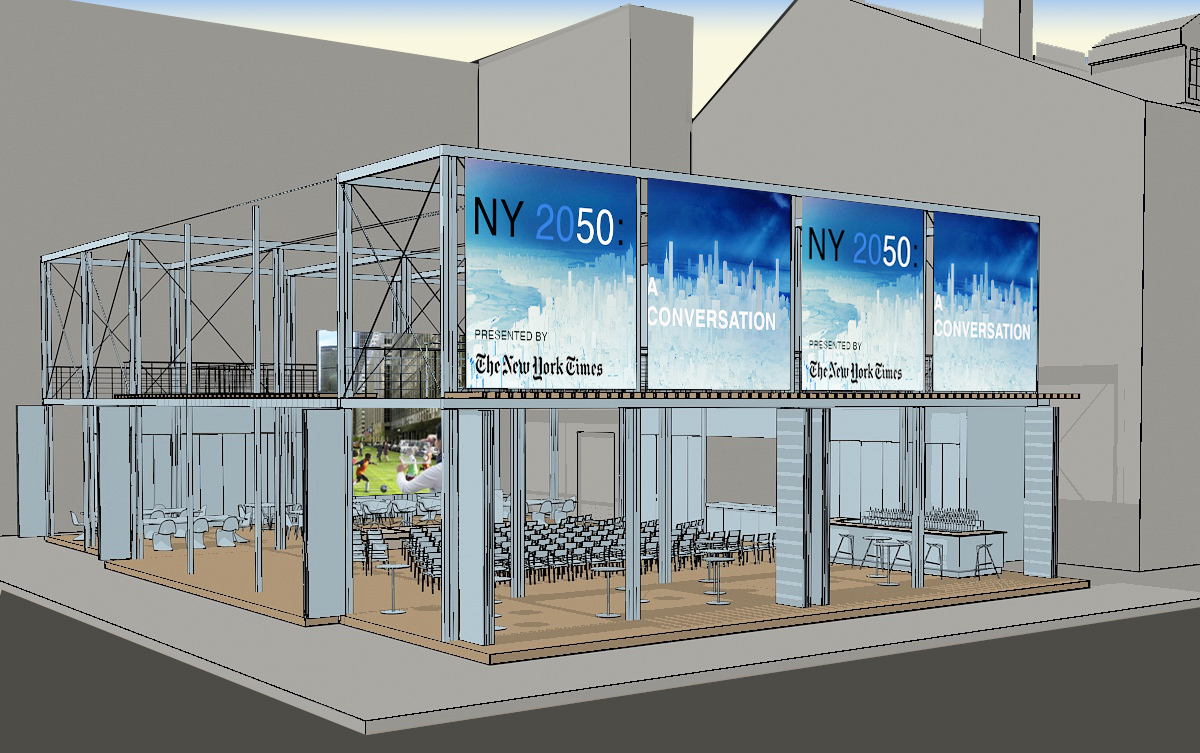 A proposed cultural hub and event space in New York's Seaport District, whose flexible truss-and-panel structure is designed to host a variety of activities and programs—from civic engagement events and film-festival screenings to maker-fairs and product launches.
Seaport Lab is designed as a two-story open truss frame structure with deck flooring. Pivot doors along the perimeter can be closed or open as needed to accommodate public access or private events. Upper-level catwalks and universal cabling allow for complete flexibility in programming, supplemented by storage units to the rear and side of the structure, containing seating, lounge furniture, tables, A/V and stage equipment, and a built-in bar. The structure includes large-scale graphic and LED panels to promote events and programs.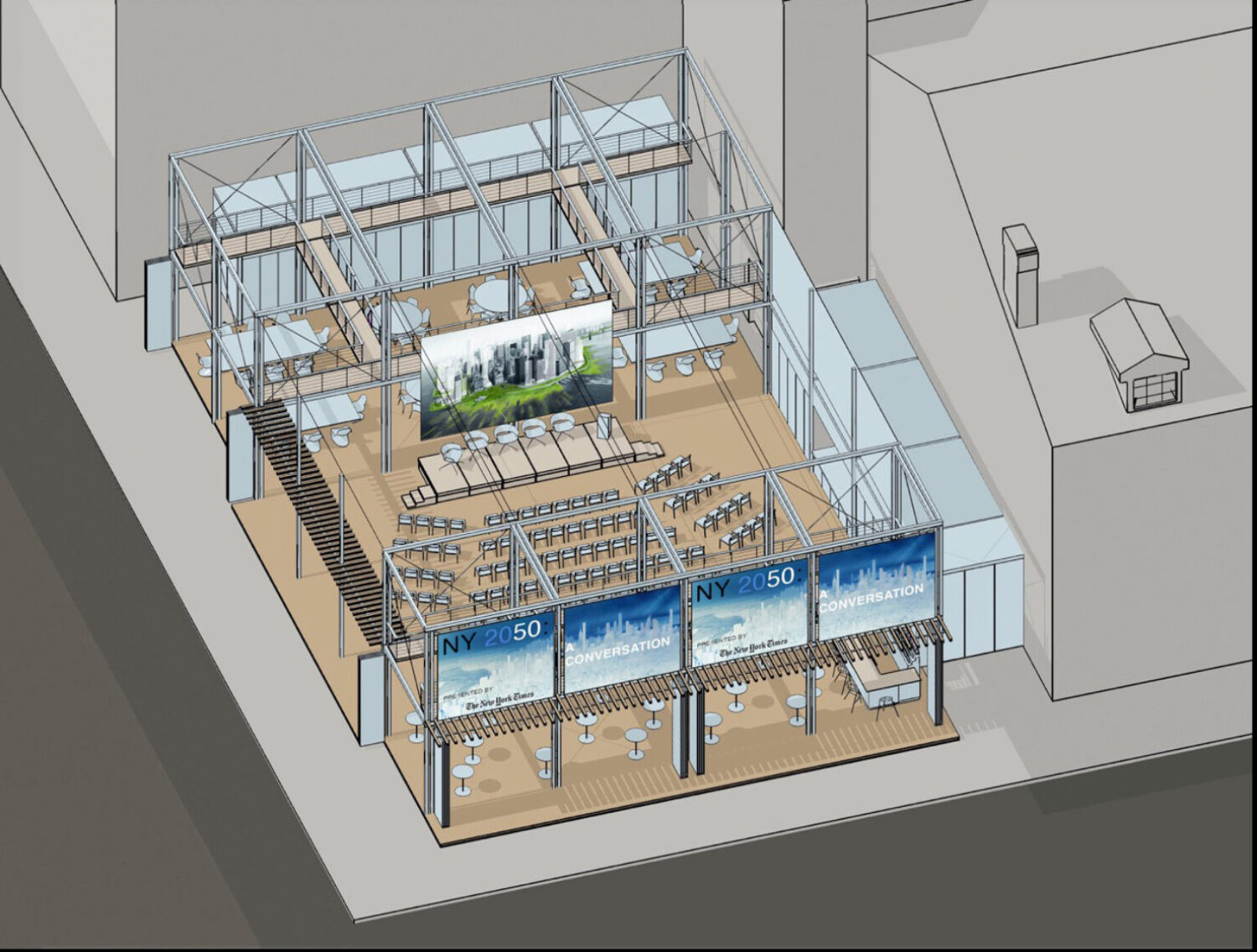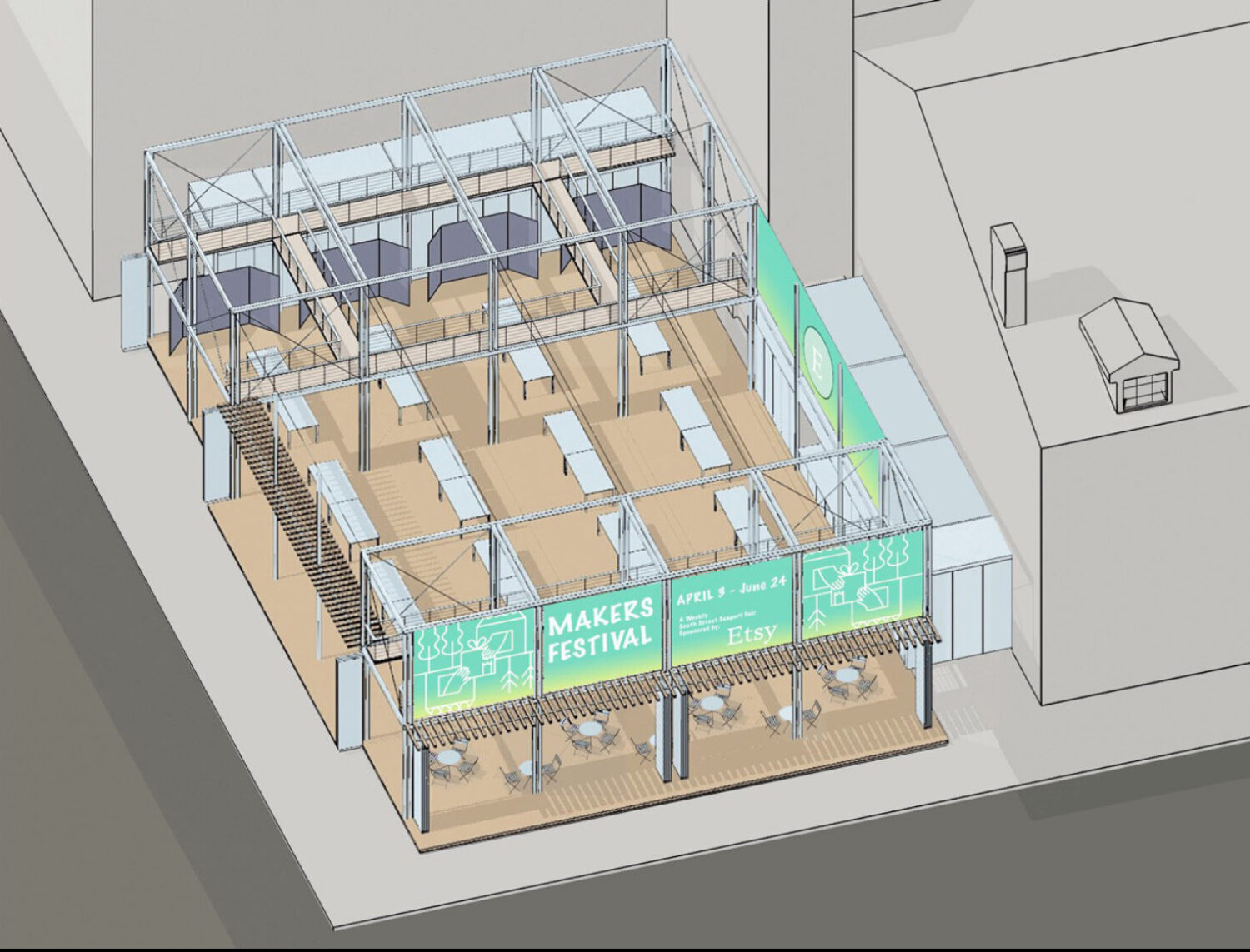 Alternate configurations demonstrate Seaport Lab's flexibility as a cultural and events venue. Within minor adjustments to furniture and fixtures, the structure can host a civic engagement program (top left), a crafts or maker-fair with display and work tables (top right); a product launch and reception (below left); or a film festival screening and after-party (below right).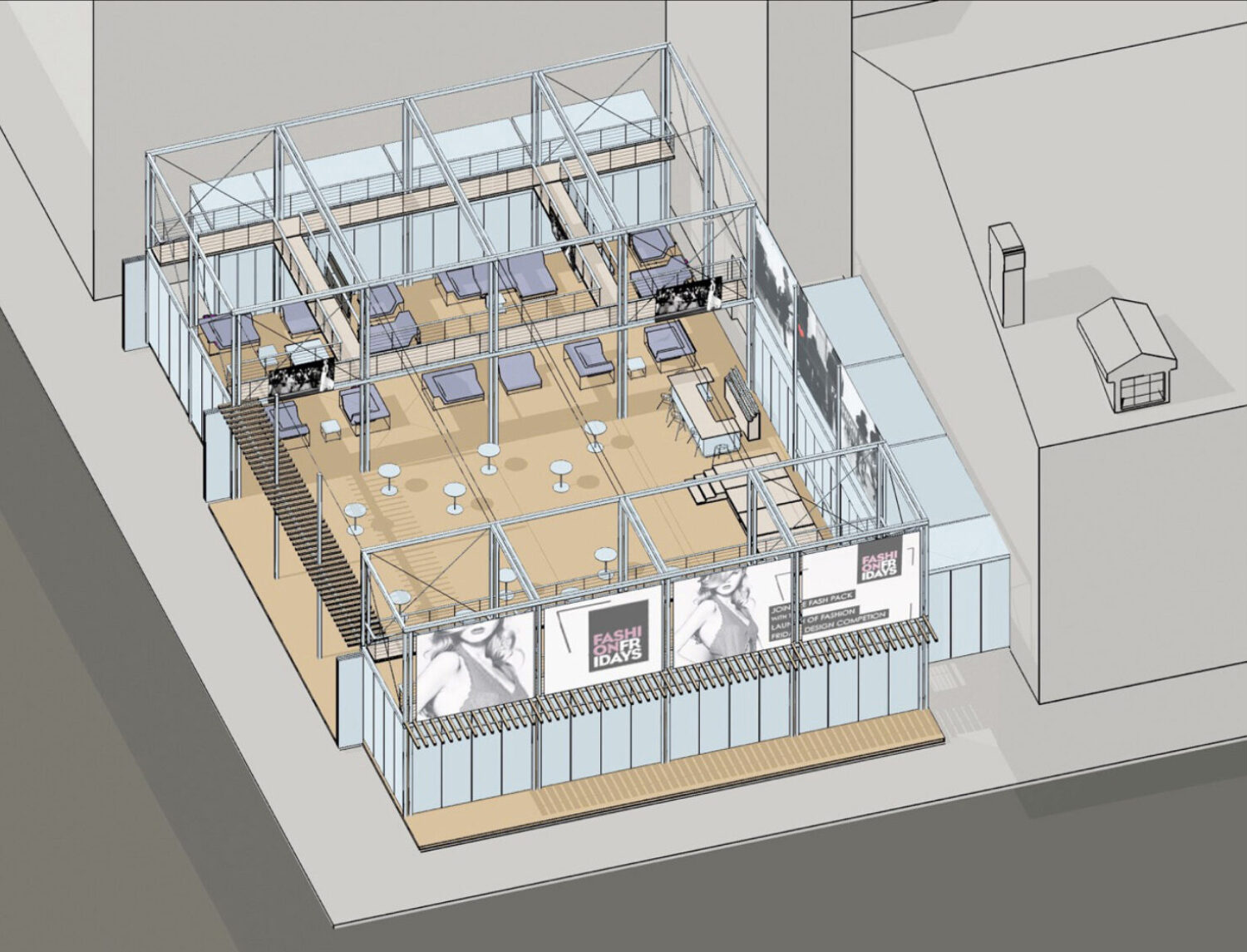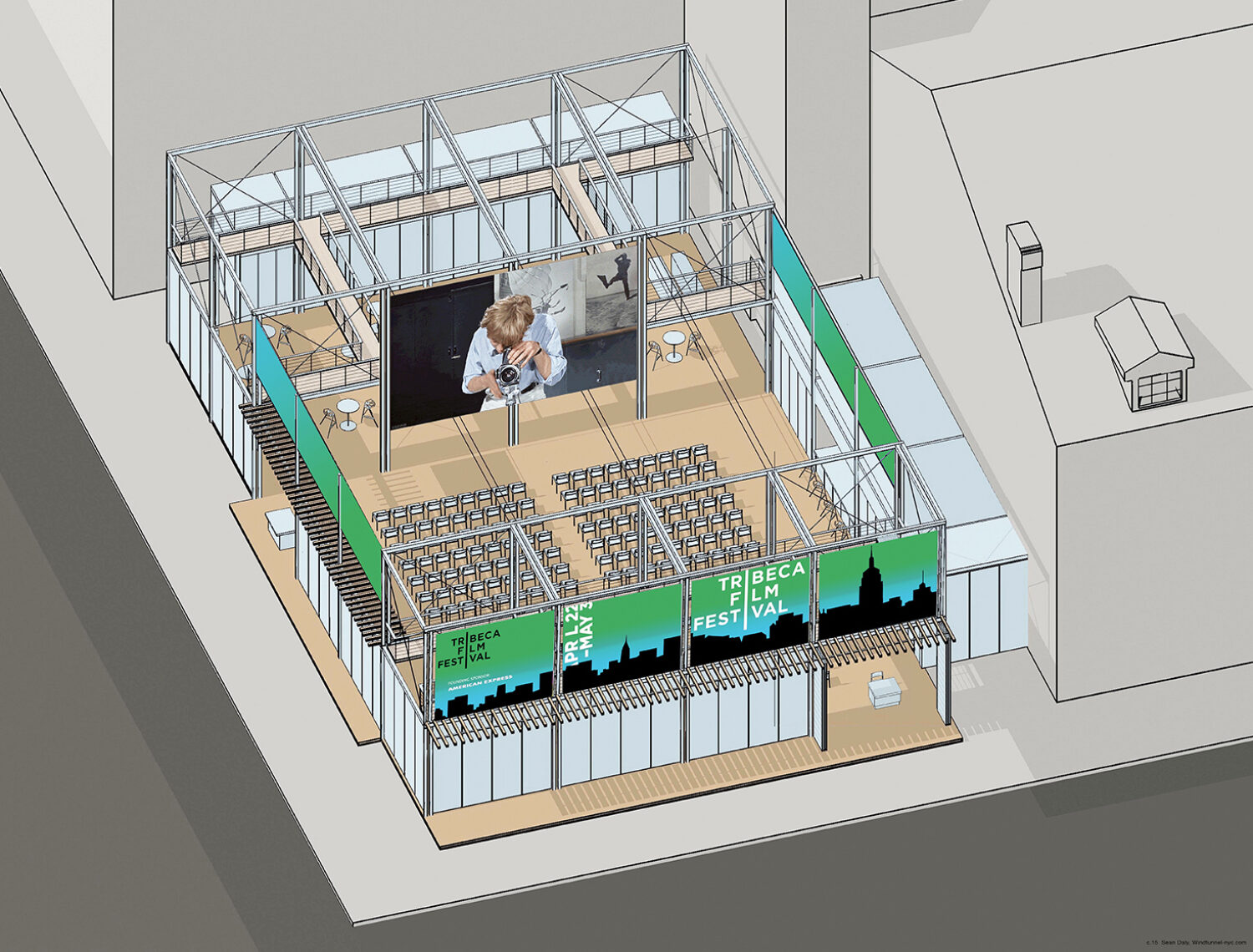 Retractable fabric roof-panels shelter the Seaport Lab from rain and sun, and can be activated electronically as needed.