Bresnan/Versel Residence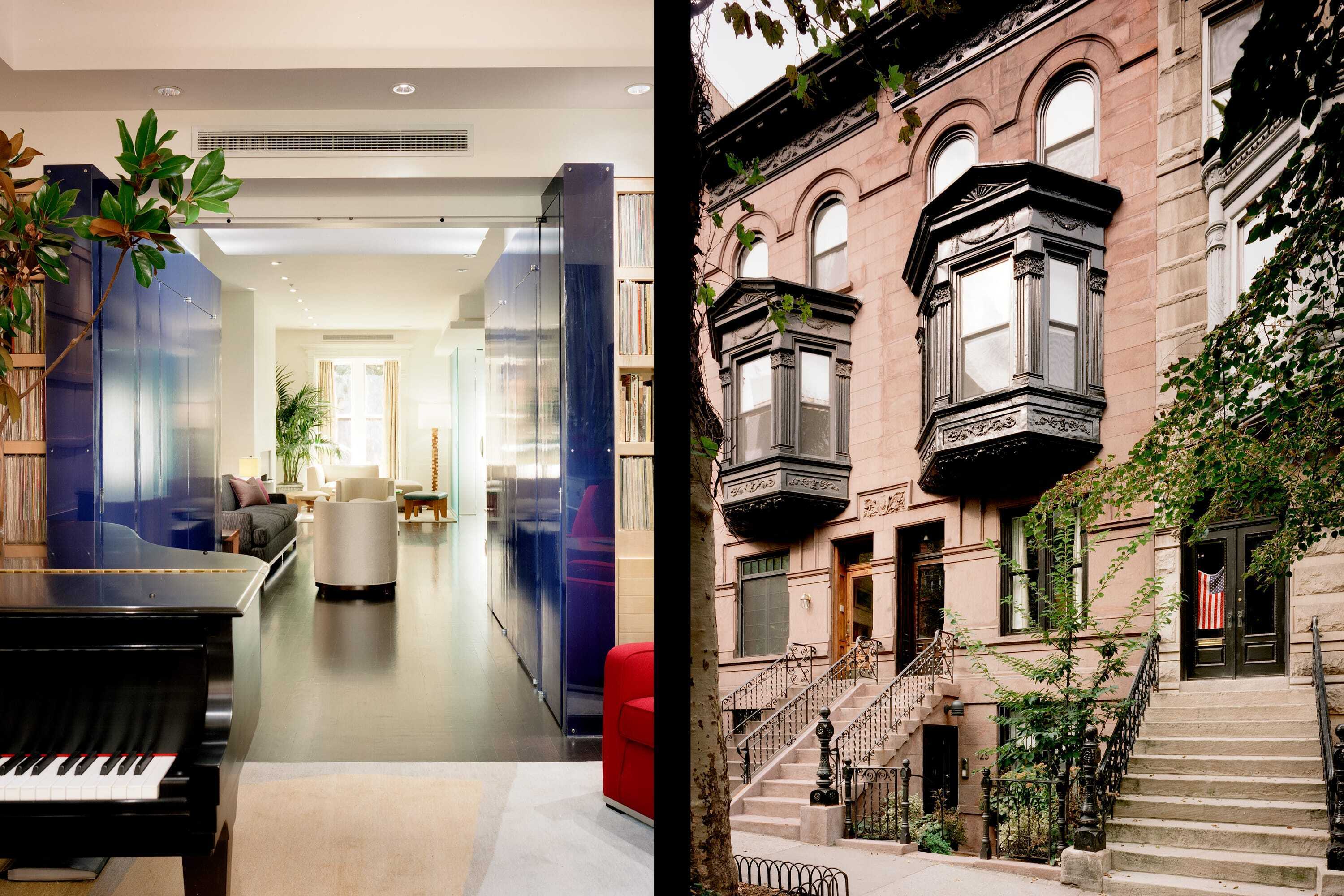 The reconstruction of a historic rowhouse in Manhattan's Carnegie Hill, fully contemporary in spirit and style, but deeply informed by the residential traditions of New York.
For a New York family, the reconstruction of a landmark five-story rowhouse in Manhattan's Carnegie Hill historic district. The project included the restoration of the 1892 Romanesque Revival façade, a newly designed rear facade, new landscaped outdoor spaces, and a full interior rebuilding, adapting a much-altered 19th century rowhouse to the needs of a 21st century couple with children.

The renovation…succeeds in being both cool and warm. The lines are disciplined, minimalist and cool, but the walls, floors, and furniture are dressed in colors and fabrics that are warm to the eye.
Joseph Giovannini, Architectural Digest
It's good to see an architecture deeply informed by the best elements of the past, but reaching forward too.
Dan Hill, City of Sound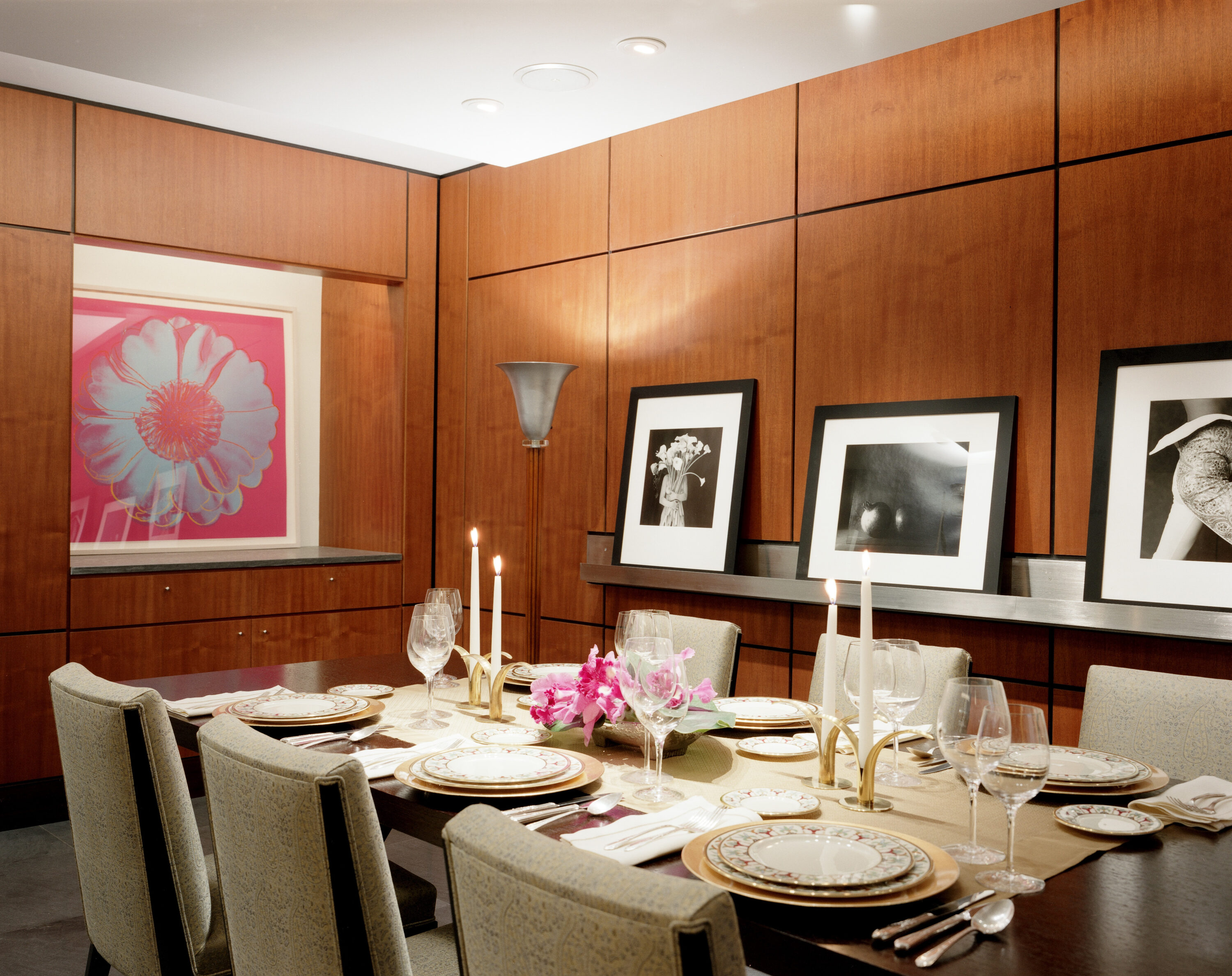 While contemporary in style, the project was grounded in the spirit of a 19th century New York townhouse, from its front-to-rear procession of public rooms to its rich variety of interior finishes—which, as in older townhouses, provided each space with a distinctive character and feel. A traditional dining room is evoked through panelized rosewood walls, a stainless-steel "wainscot" shelf for artwork, and a glowing "cornice" of light created by a dropped ceiling panel.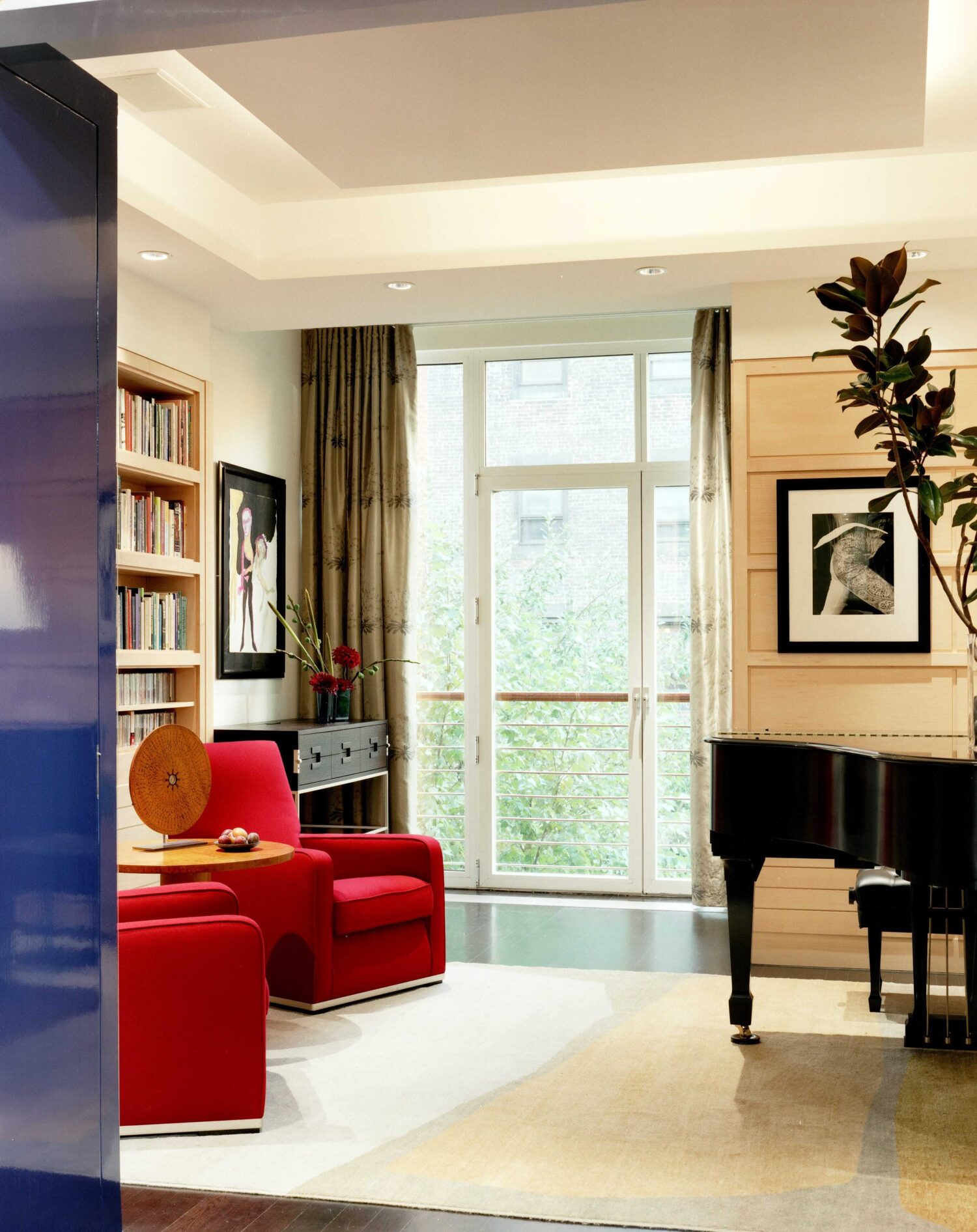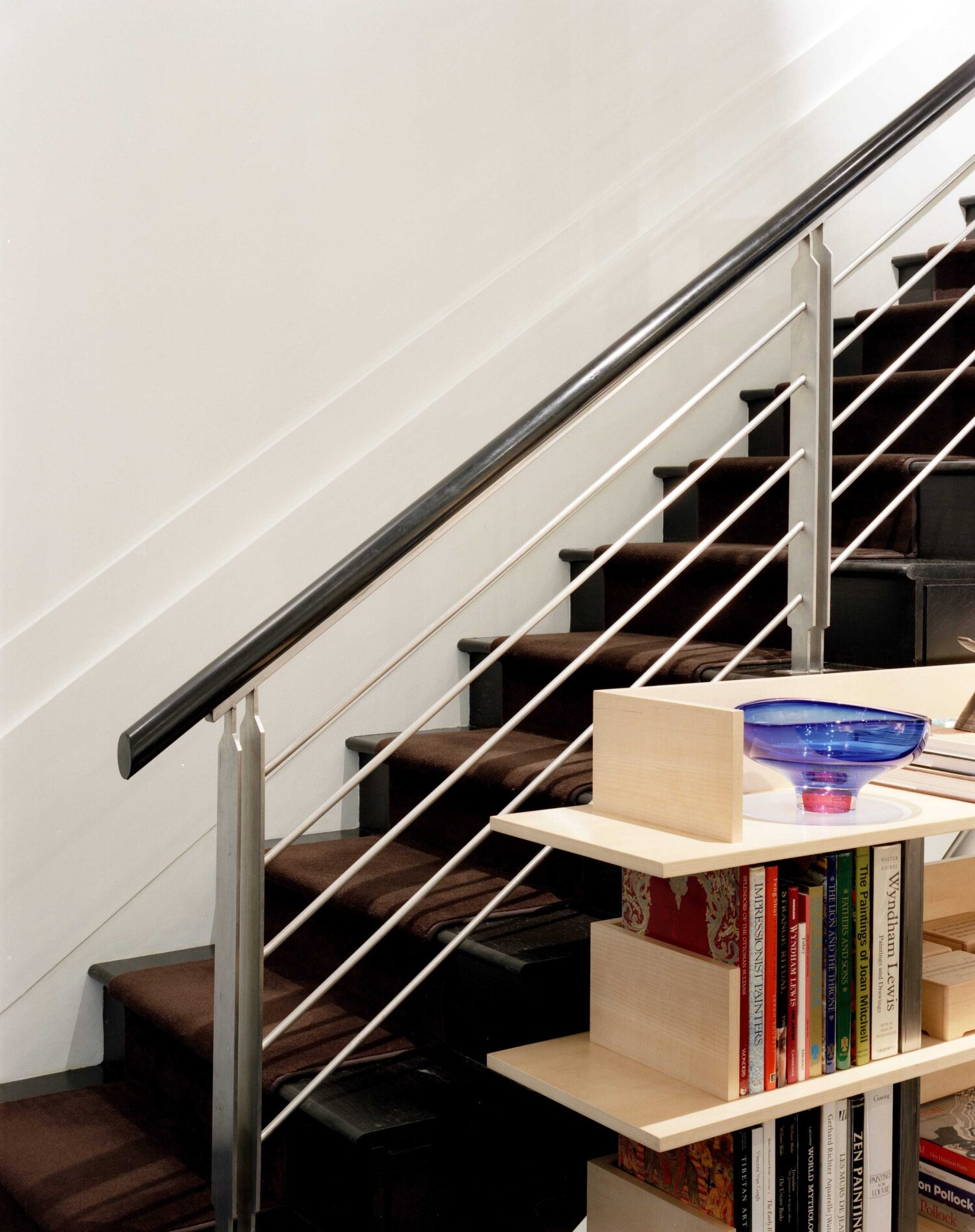 The modern interpretation of classic rowhouse elements continued into the music room, overlooking the garden, whose paneled pearwood walls integrate the owner's LP collection, and whose articulated, light-filled ceiling suggests a formal rear parlor. A new stair counterpoints wood and stainless steel, along with a contemporary wainscot, to suggest the kind of well-turned staircase associated with Manhattan's older rowhouses.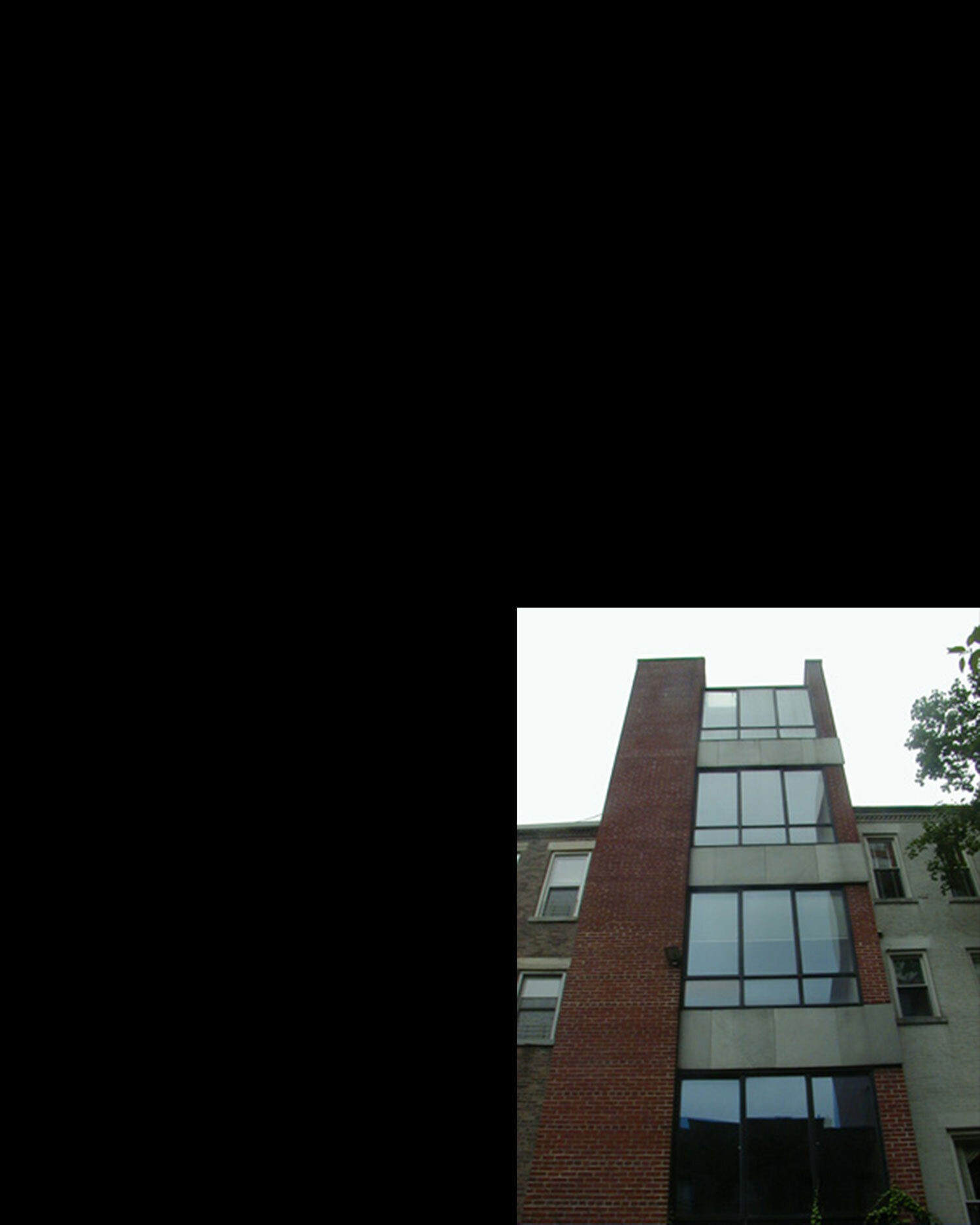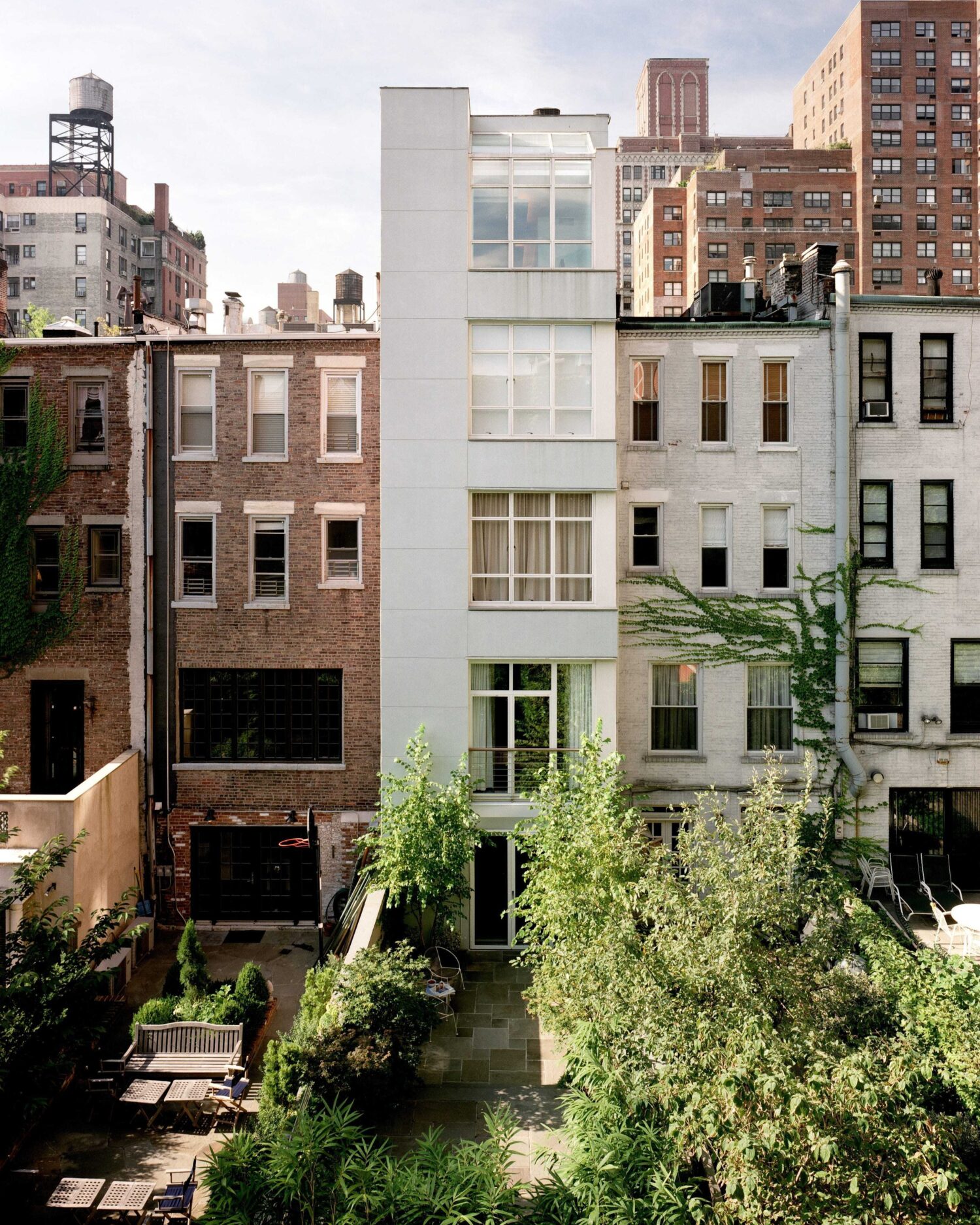 An unsympathetic 1980s rear addition was substantially rebuilt to a simpler, more strongly articulated design, whose glass-and-steel windows, French doors, and "Juliet" balcony overlooked the relandscaped rear garden (below).

In the best tradition of New York rowhouses, the project offered an abundance of indoor-outdoor relationships, including an expansive rear garden—redesigned and relandscaped by Elysian Landscapes—which provided a rich green counterpoint to the reimagined interiors.