An American Synagogue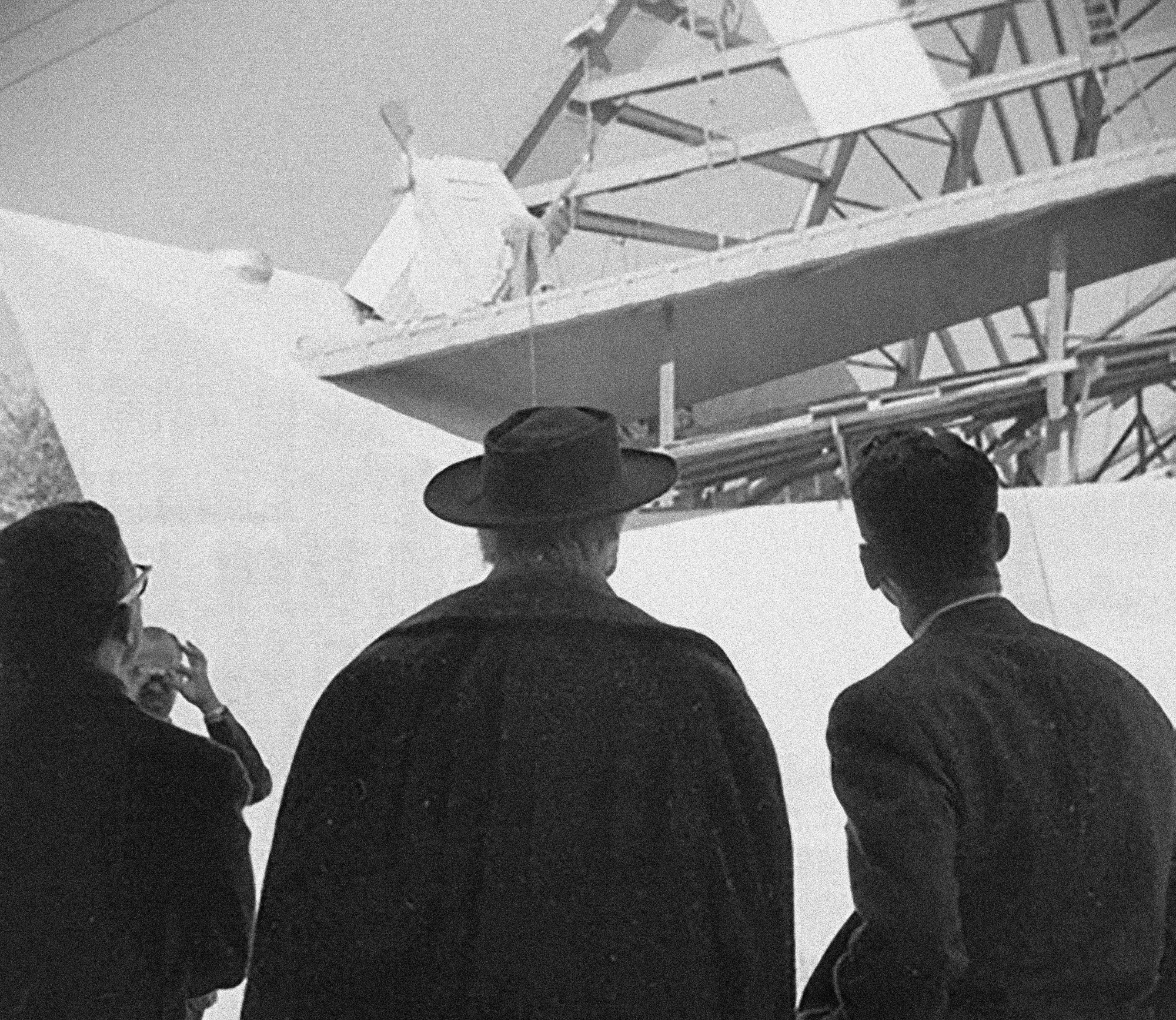 A filmic portrait, narrated by Leonard Nimoy, of a landmark religious structure by America's greatest architect, and of the remarkable collaboration of designer and client that brought it forth.
Written and co-directed by James Sanders and narrated by Leonard Nimoy, An American Synagogue: Frank Lloyd Wright, Mortimer J. Cohen, and the Making of Beth Sholom, produced by Picture Projects for the synagogue's new visitor center in the Philadelphia suburb of Elkins Park, Pennsylvania, is a 24-minute documentary film about the celebrated 1959 Jewish house of worship designed by Frank Lloyd Wright—and the complex, sometimes torturous, but ultimately inspiring seven-year story of its creation.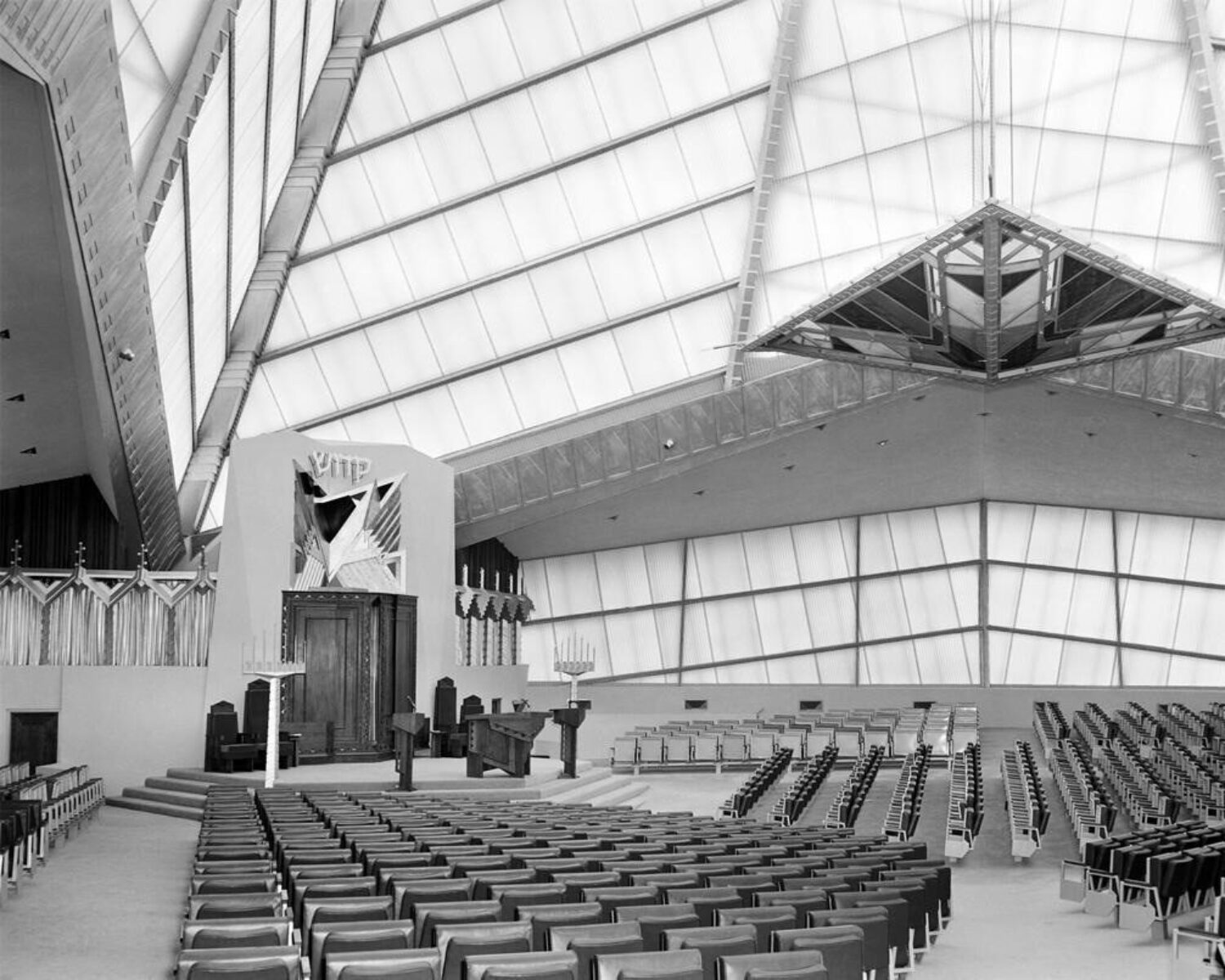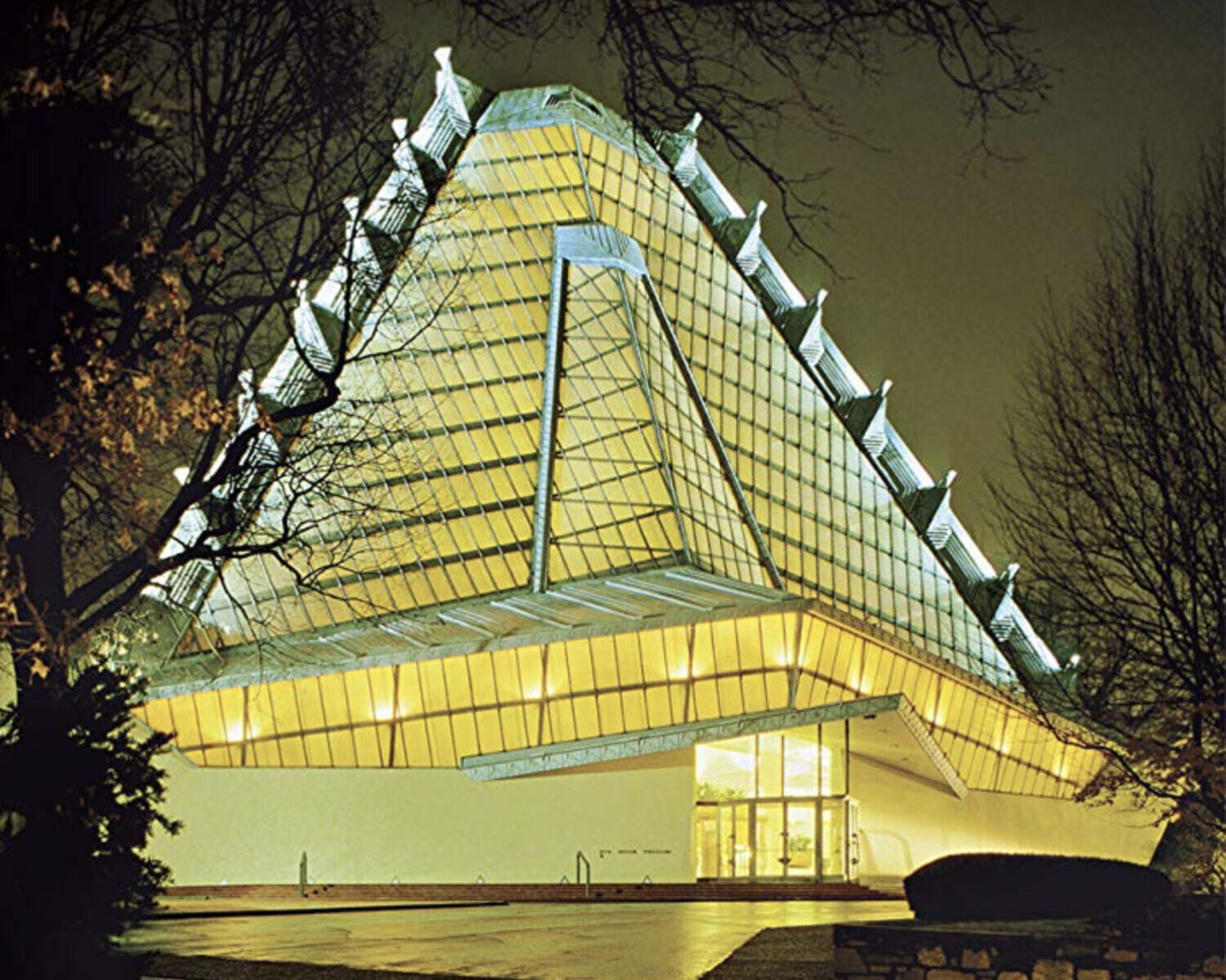 Drawing on the original correspondence between Frank Lloyd Wright and the synagogue's brilliant, charismatic rabbi, Mortimer Cohen—preserved in the synagogue's archives, and brought to life by the spoken readings of Murphy Guyer and Scott Sowers—the film follows the synagogue's fraught seven-year journey from concept to design, construction, and, finally, to a triumphant opening in the fall of 1959. Tracing the complex and evolving relationship between the two men, An American Synagogue—unlike many other films about the work of celebrated architects—recognizes that great buildings, more often than not, represent a deep creative collaboration between designer and client.
See introductory clip here.