92 Prince Street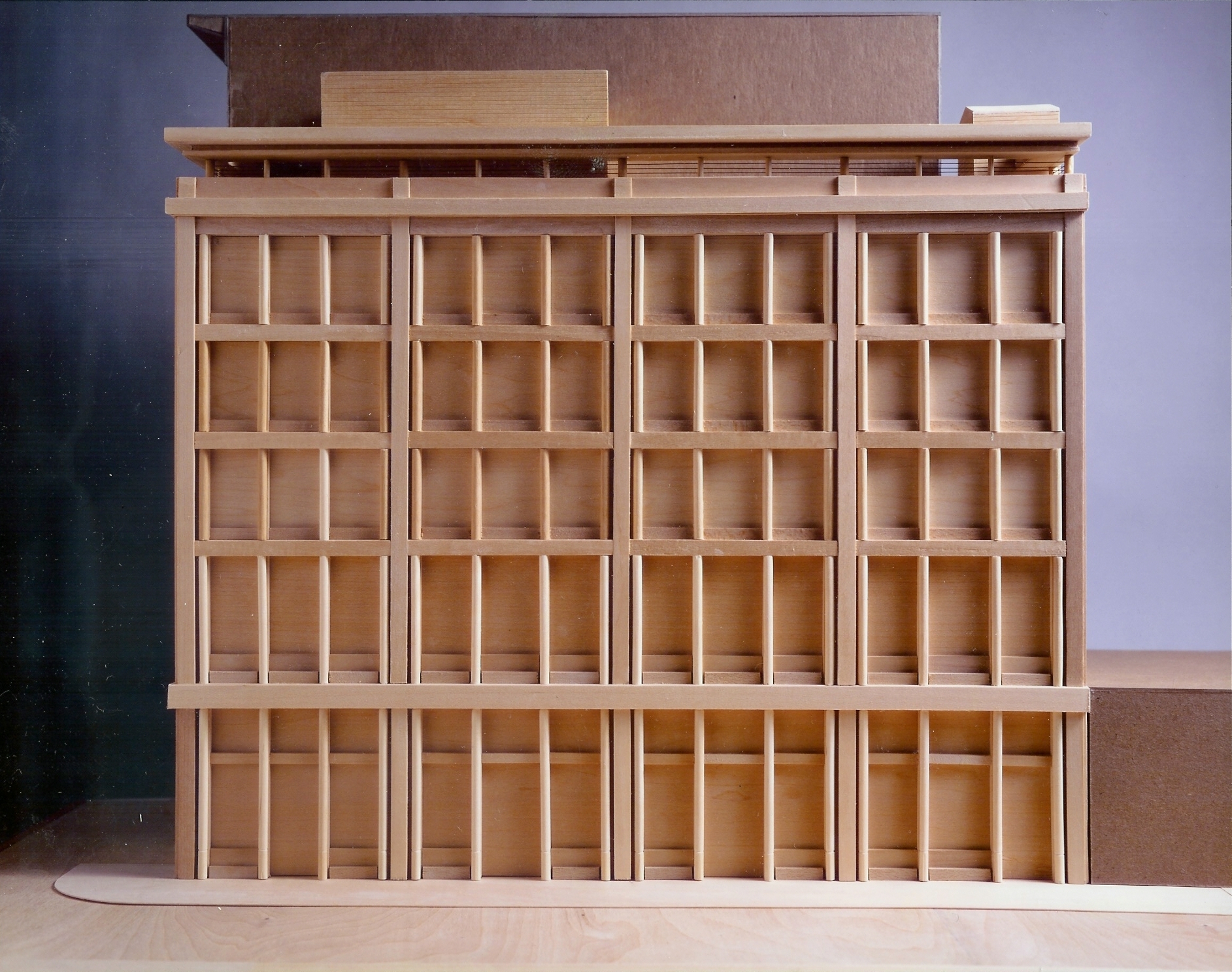 In the SoHo district of lower Manhattan, a new mixed-use project whose façade design encompasses the historic evolution of modern architecture, from the cast-iron to steel-frame eras.
A proposed mixed-use building of shops and galleries, located in the SoHo-Cast Iron historic district in Manhattan, whose design evokes the sculptural facades of the surrounding 19th century cast-iron buildings, while also revealing its true 20th century identity—its modern, wide-span steel framing—through the expression of its flat-fronted structural columns.
The design as well as the scale of the building fits so well in the historic district.
Laurie Beckelman, Chair Landmarks Preservation Commission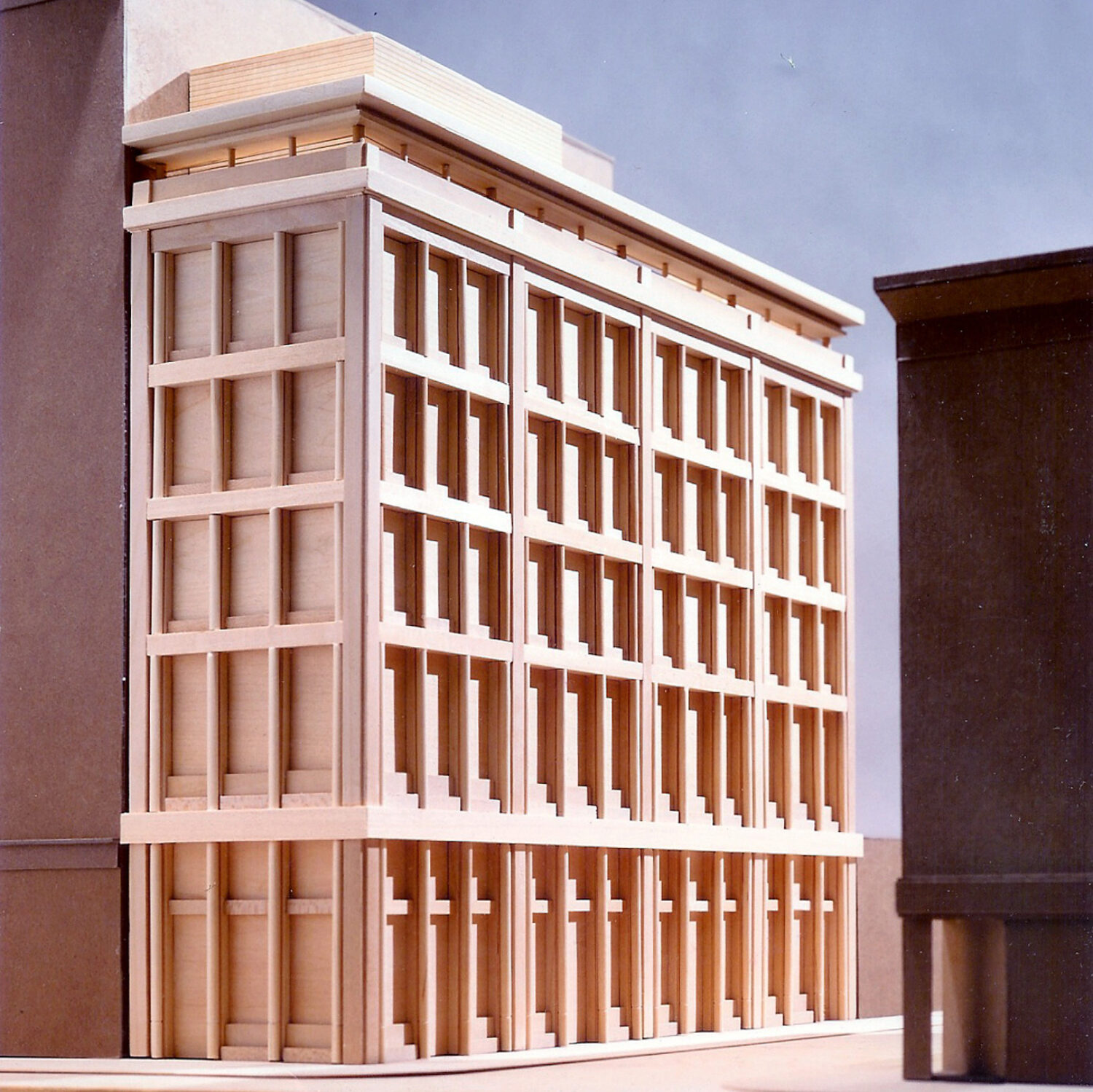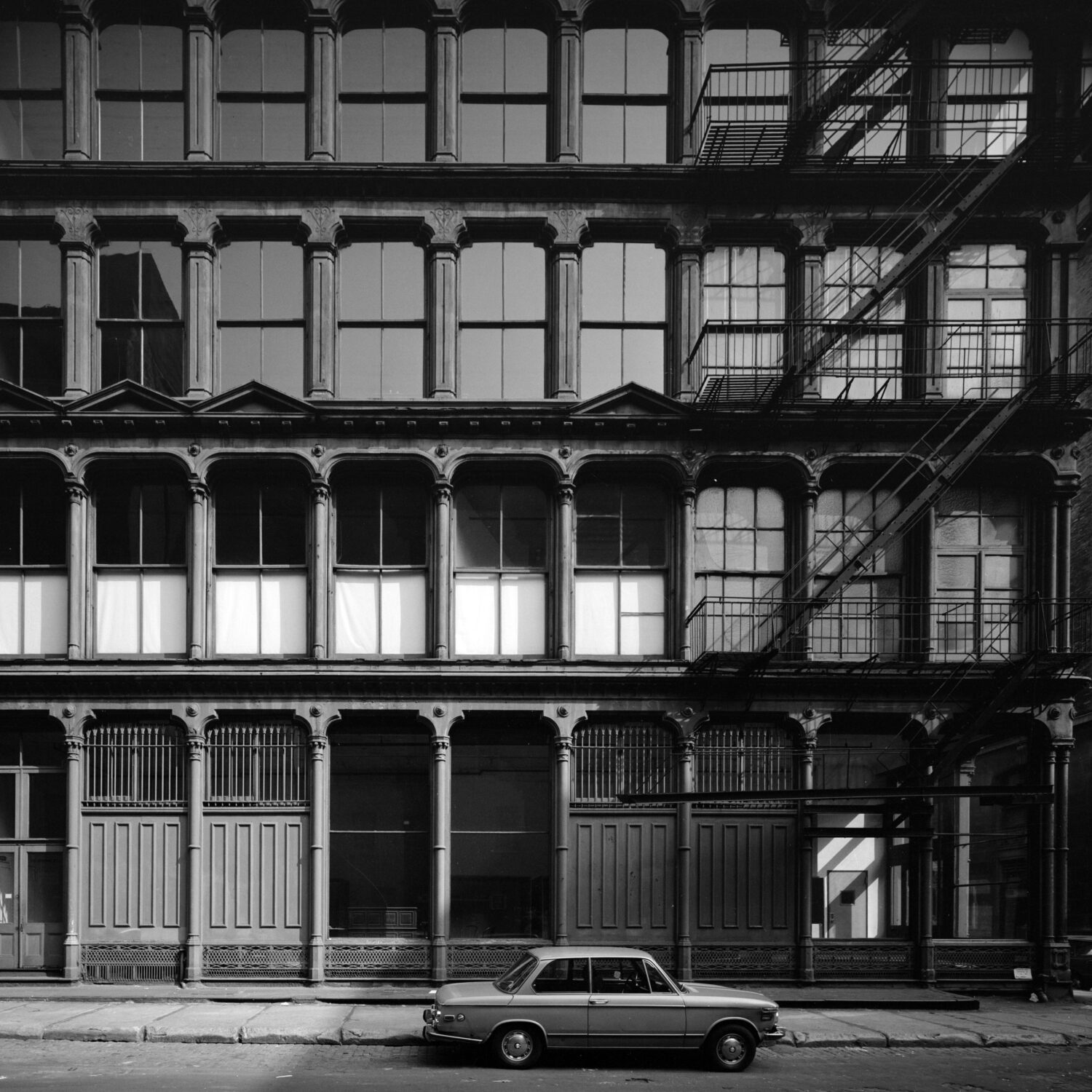 Even while responding to the character of the surrounding district, 92 Prince also offered a quiet history lesson in the crucial significance of SoHo's cast-iron buildings to modern architecture. Erected mostly in the 1850s, the district's structures were the first ever to use metal as a structural element—and were thus a crucial step toward steel-framed skyscrapers (above, right). The framed windows of 92 Prince Street offer the same appealing scale and rhythm—and rich play of light and shadow—of those mid-19th century facades, but locates them within another scale and rhythm—that of modern steel framing, represented in the flat piers visible every three bays, which front the columns that actually support the building (above, left, and below).