Timescapes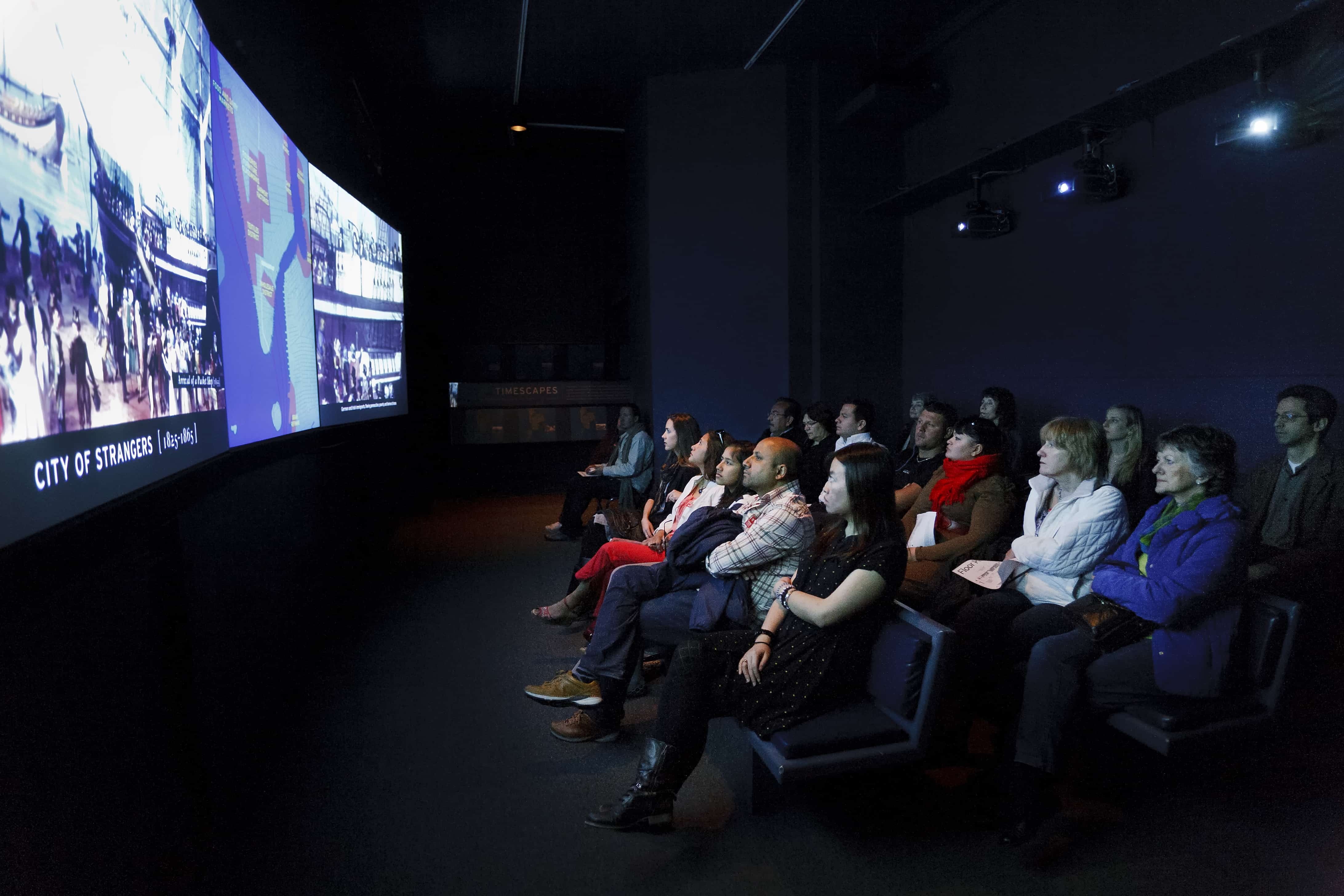 A multiscreen orientation experience for the Museum of the City of New York, narrated by Stanley Tucci, tracing the city's rise from tiny Dutch outpost to one of the world's largest and most complex cities.
Produced in collaboration with Local Projects, and narrated by Stanley Tucci, Timescapes: A Multimedia Portrait of New York, 1609 to Today is an immersive orientation video presented in a special three-screen theater in the Museum of City of New York. In the 35-minute presentation, a series of 60 digitally animated maps, archival still images and film clips bring to life the dynamic interplay among land, water, transportation, commerce, architecture and people that created the five-borough metropolis of New York. The result is a new way of understanding one of the world's greatest cities.
An absorbing biography of the city, neatly organized into chapters that outline the city's explosion out into its five boroughs, up into the skyscrapers, and down into the subway system.
The New Yorker

Featuring the voices of Cynthia Nixon, Joe Morton, Pete Hamill, John Guare, and Louis Auchincloss, along with its narration by Stanley Tucci, Timescapes allows viewers to easily grasp the relationship between the city's geographic growth—captured in the digitally animated maps at center—and the evolving character of the growing metropolis, brought to life on the flanking screens through images from the Museum's own world-class photography collections.
Since its opening in 2005, Timescapes has run continuously every day of the Museum's operation, and has now been seen by over a 1.2 million visitors, introducing American and international audiences—and countless schoolchildren—not only to the story of the city but also to the treasures of the city museum. In 2015, Timescapes was remastered in 4K production and digital projection, and extended fully into the 21st century with a new final scene surveying the transformation of New York over the last two decades.