Liberty Plaza Project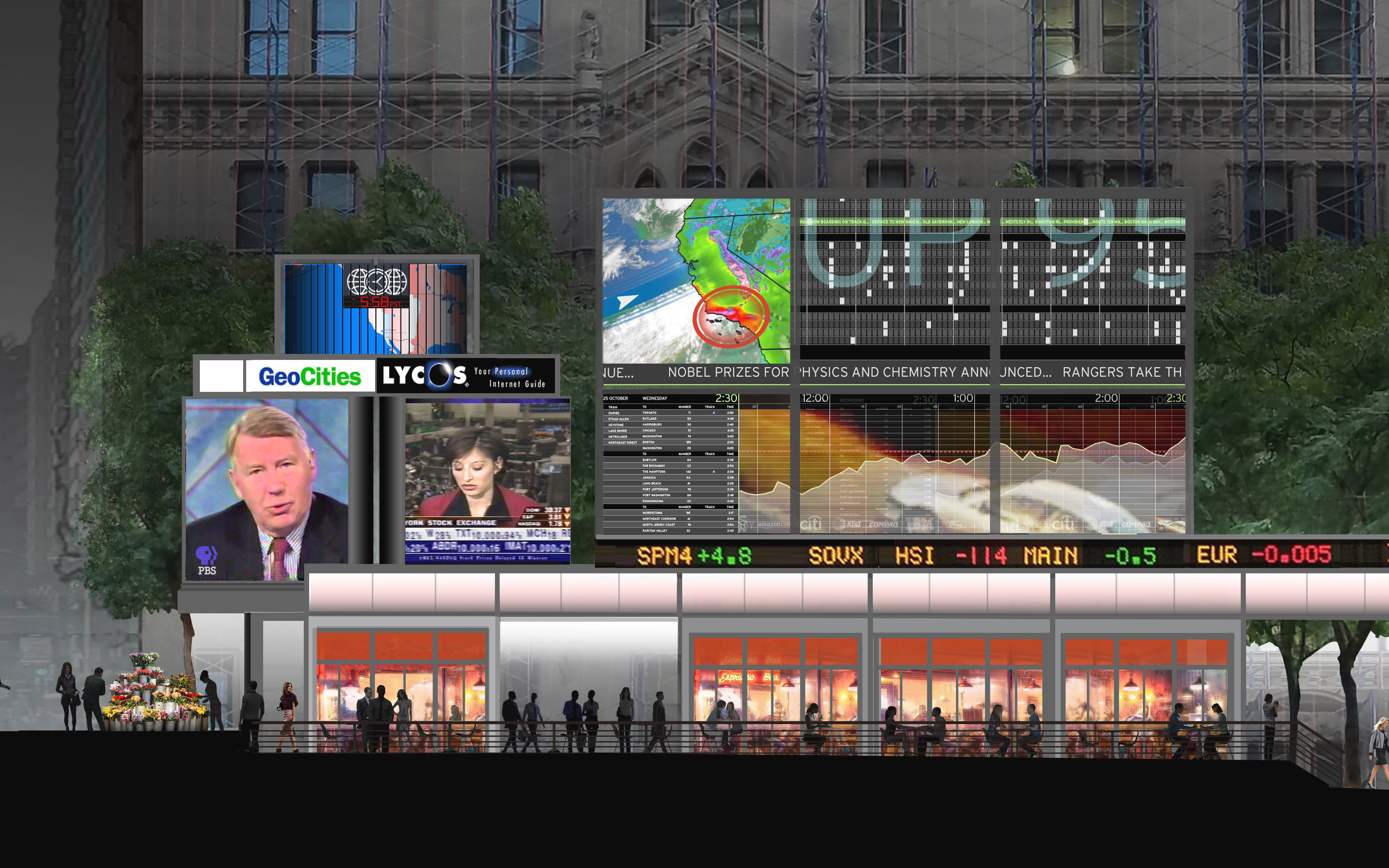 In New York's financial district, an open-space revitalization project, designed to make visible the 24-hour workings of the global economy.
Developed in 1997 for the civic group Heritage Trails New York, Liberty Plaza was a proposed urban installation transforming the once-forbidding Liberty Plaza (now Zuccotti Park) into a lively gathering place, activated by large-scale electronic displays running twenty-four hours, tracking and interpreting financial markets as they unfolded around the world. In the heart of the world's commercial capital, the project sought to make visible the 24-hour workings of the modern global economy, turning the city's financial district "inside out" by bringing the flow of business information—once reserved for trading floors—into a public open space.
Though never built, the Liberty Plaza project encapsulated a newly digitized, 24-hour economy; the architects even imagined that passers-by could buy and sell stock on their newfangled flip phones.
Jason Farago, New York Times
[T]he scheme was intended to inject the frenetic activity of the area's financial markets into its relatively sleepy urbanscape, with undulating stock tickers, interactive charts, full color LCD TV displays (a new technology at the time), learning kiosks, and even a beacon sending a beam of light high into the air; an early precursor to the Tribute in Light.
Sam Lubell, The Architect's Newspaper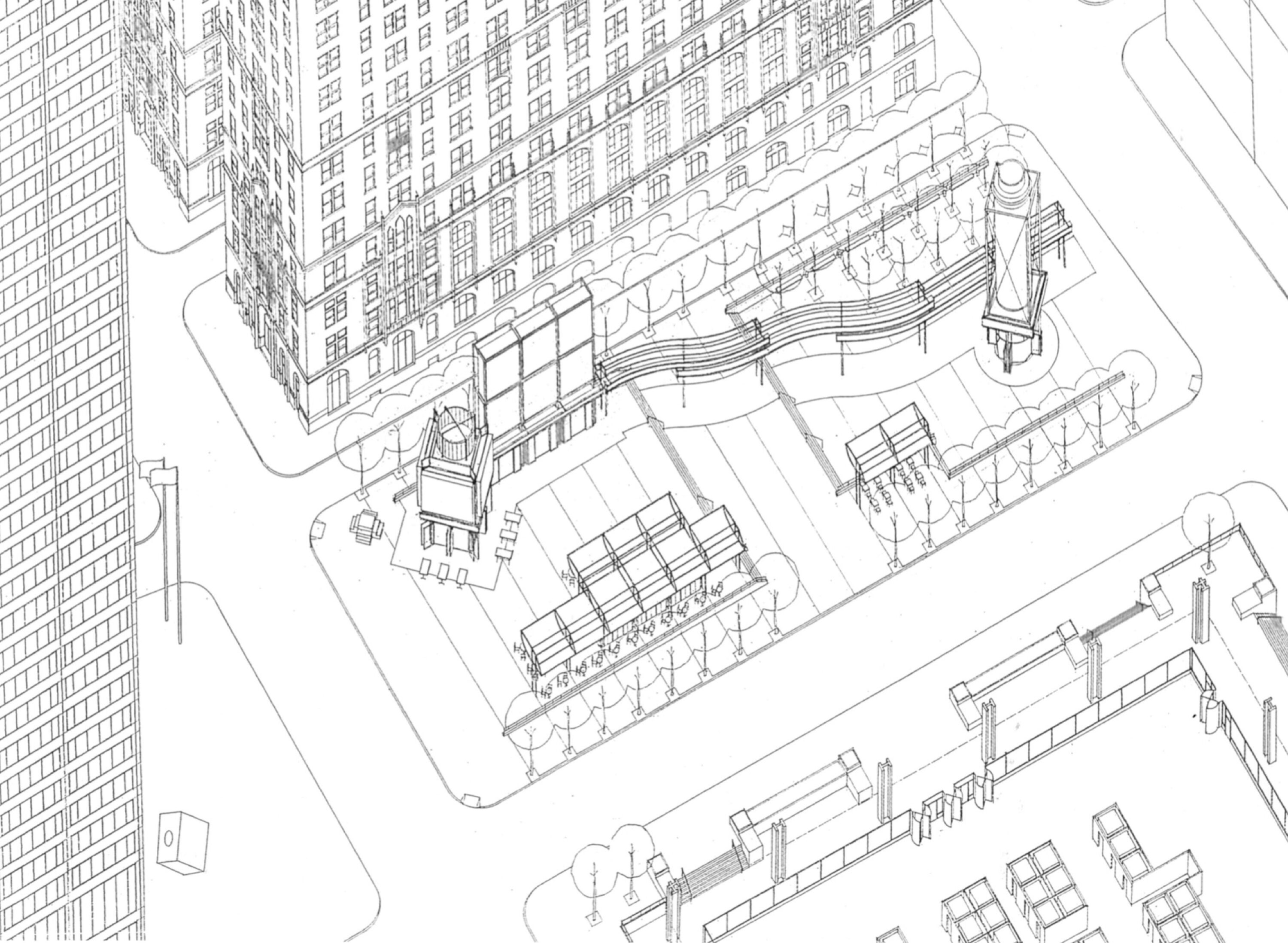 Using the ornate Gothic Revival façade of the 1907 U.S. Realty Building as a backdrop, the project featured an elevated electronic "ticker," whose sinuous path evoked the "river" of information flowing around the world. A café would allow visitors to enjoy the sun while watching real-time financial displays and—for the first time ever—making trades on their cellphones.

An 80-foot illuminated structure provided a vertical "marker" for the project, extended by a "tower of light" rising into the night sky, proclaiming lower Manhattan as the heart of the financial world: a striking precursor, viewed today, to the "Tribute in Light" memorial that emerged independently for the World Trade Center site after 9/11.