California Court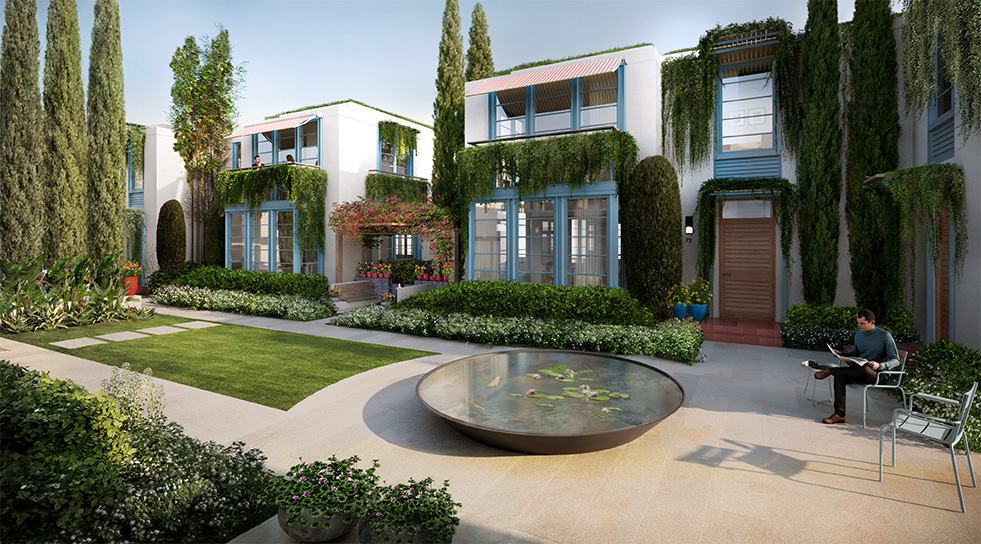 Reimagining the beloved prewar courtyard apartments of Los Angeles, the California Court project offers a contemporary design suitable to the needs and expectations of twenty-first century urban households.
Accommodating eight homes of 1,800-2,400 square feet each on a modest-sized, half-acre site, the project demonstrates that an appealing form of housing can be provided at substantially increased densities—sixteen dwelling units per acre, or three to four times that of conventional detached houses—while sitting entirely comfortably within the scale and character of a single-family neighborhood. Importantly, this level of density exceeds the threshold—about 12-15 households per acre—needed to sustain successful public transit.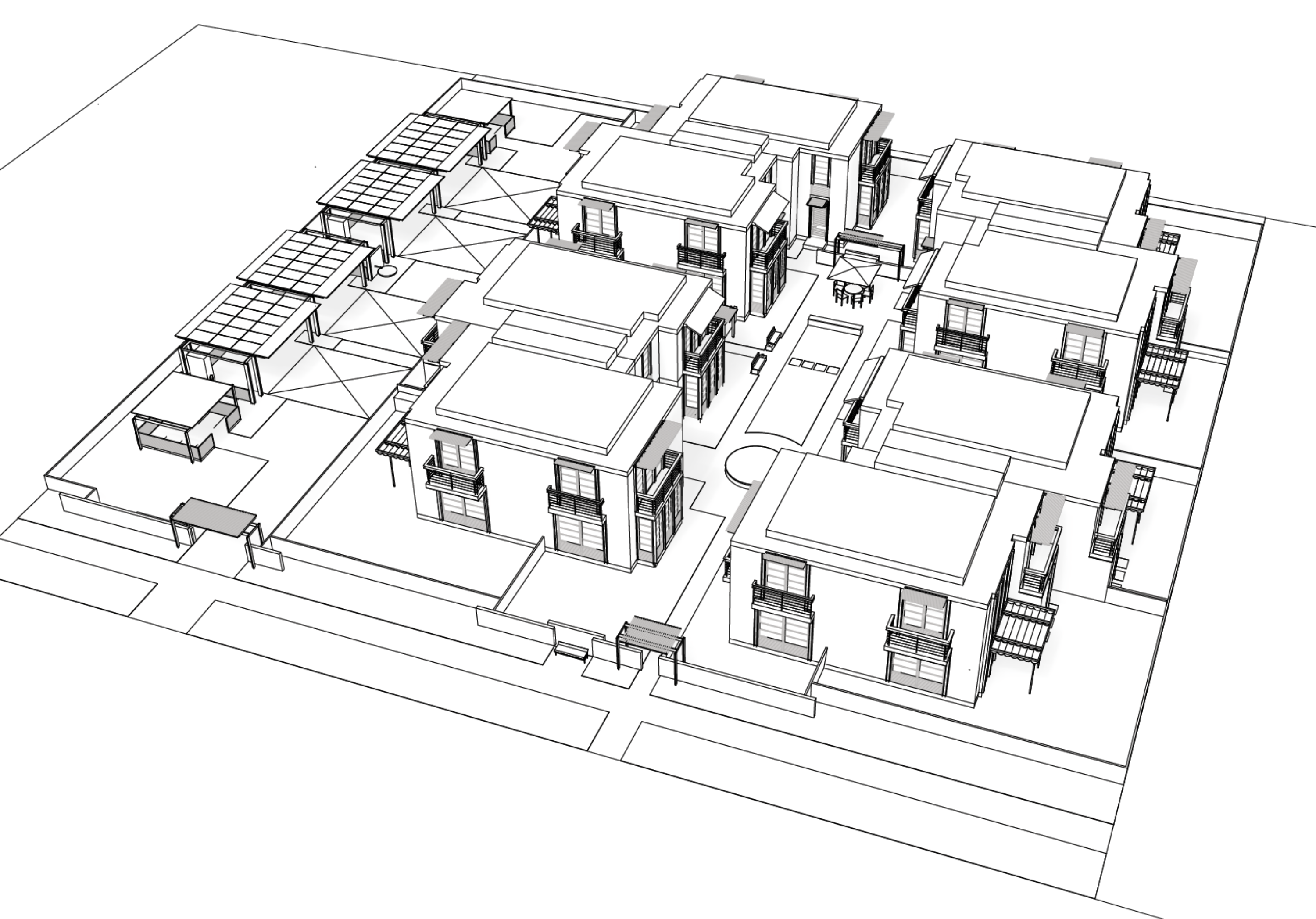 Fitted into half of the depth of a standard Los Angeles block of 320 feet, and the rough equivalent in width of three 50-foot wide or two 75-foot-wide lots, the eight-family project offers an increase in density of 300% to 400% over typical single-family houses—but in meeting the street with two modestly scaled structures set back from the sidewalk, it maintains the character of a low-rise block. A landscaped parking "court" includes eight carports, roofed areas for micro-mobility vehicles, recycling bins, and outdoor closets for household storage (as are often found on the walls of suburban garages). Units in the rear of the project can readily accommodate a setback third floor, providing a home office/studio or a third bedroom, and additional outdoor space.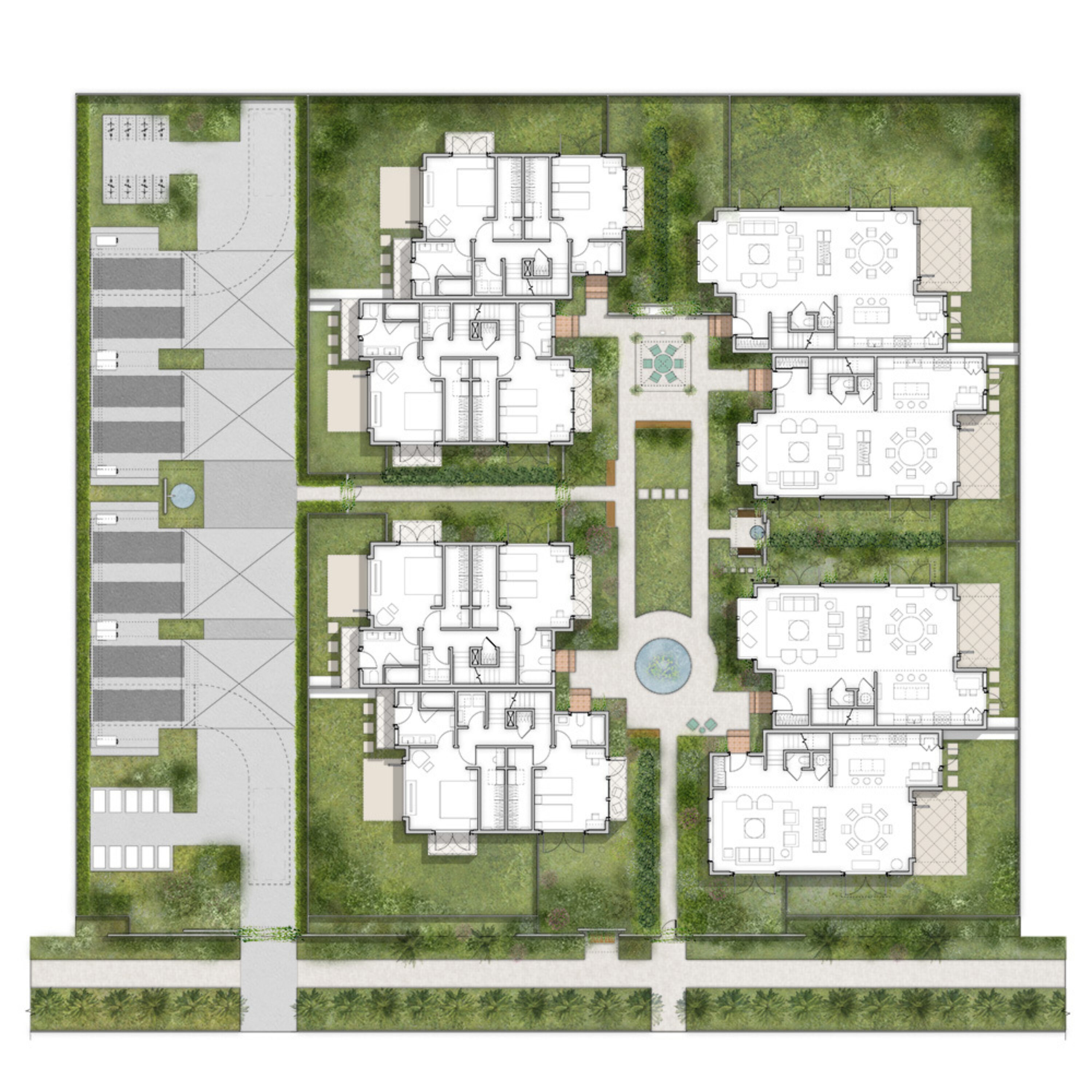 The site plan shows first-floor interiors at right and second-floor interiors at left. Laid out in two standardized plans—in a "corner" and "central" configuration—the residential units slide forward and back to enclose the courtyard. Though clustered into pairs, each unit is a self-contained "fee-simple" structure with one wet wall adjoining its neighbor and natural light on three sides, offering the bright and airy feel of a freestanding house. While recalling prewar precedent, the project combines solar, EV-charging, and water-retention into an integrated 21st century environmental system. Each parking stall includes a Level 2 EV charging station, while the carport roofs generate a total of 300 kWh per day. Water-retention systems and green roofs collect and channel runoff to be recirculated for irrigation and gray-water use.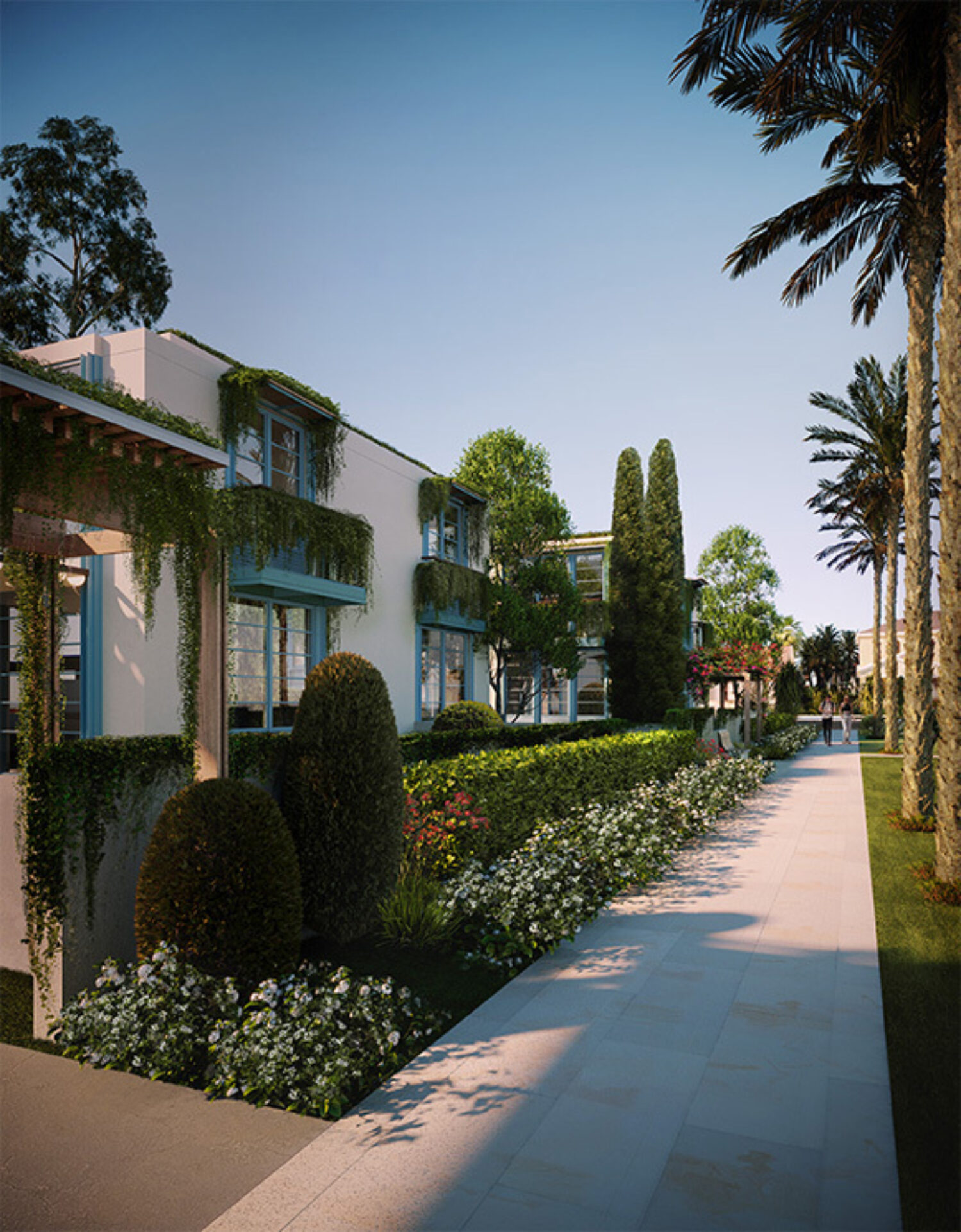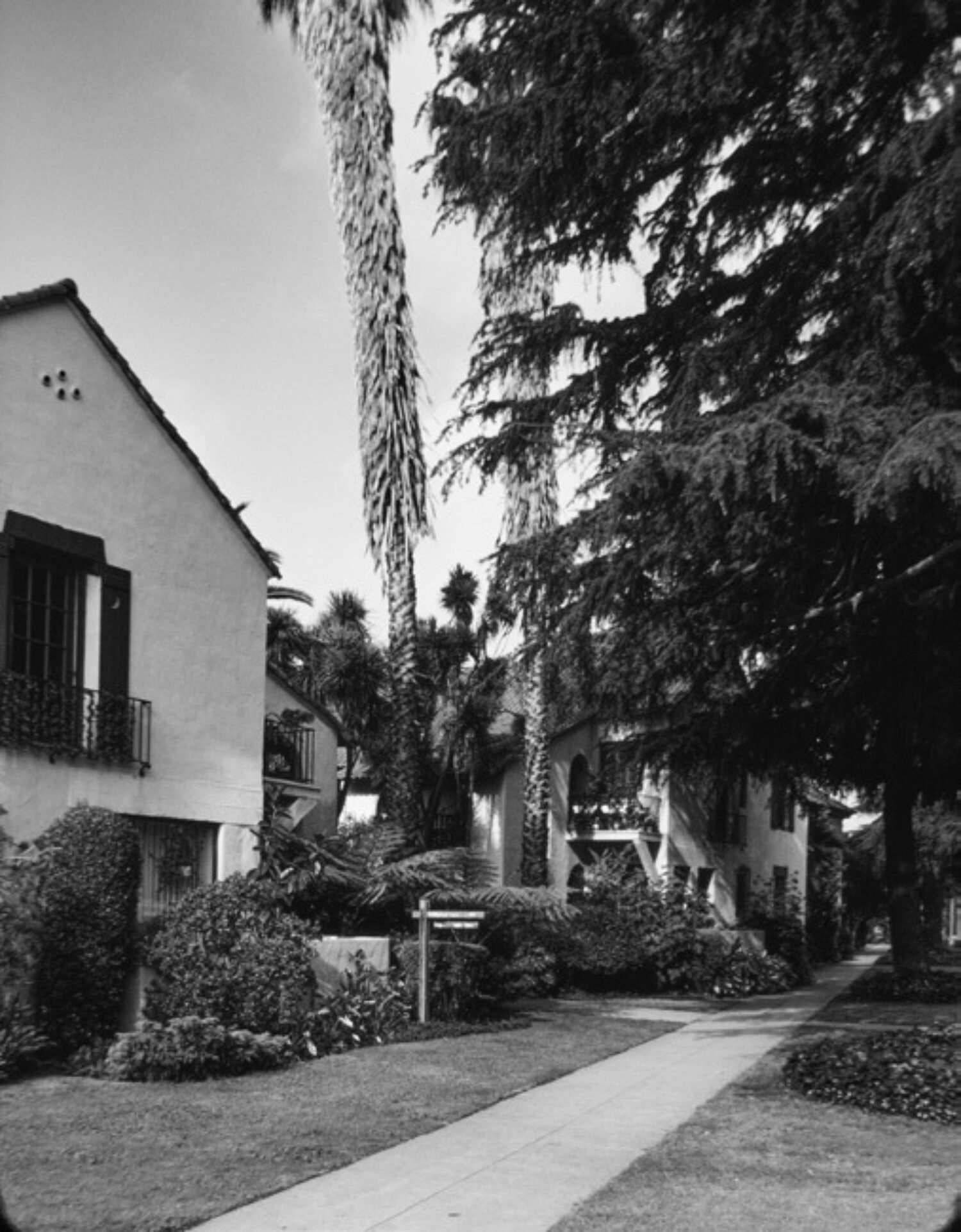 Above, left: A street view of the project, whose structures—modest in width and height, and set back from the sidewalk with a layer of landscaping—sit comfortably on a street of single-family houses, much as prewar courtyard projects did. Above, right: The Monterey, 1927, view from sidewalk by Julius Shulman.
Contemporary in design and amenities, the California Court project offers many features of its prewar precedents. Its units at once gather to frame the central landscaped space while offering the feel of an individual "houses," each with its own entrance area, front door, and house number. The richly planted central garden, while more elaborate than many single-family houses (and the essence of the project's allure), remains environmentally efficient and drought-sustainable by virtue of being a communal space, shared by eight households, whose individual portion amounts to a plot of land 26 feet square.